The countdown continues. In just about two weeks the 38th edition of the highly regarded Mill Valley Film Festival kicks off.
In anticipation of opening night, we've been pulling footage from the trusty old Stark Insider vault (floating somewhere in the cloud, surely with bright orange racing stripes), and releasing uncut, and some unseen, footage from our fives years of MVFF coverage.
Previously I caught up with the Joker himself, Jared Leto. In this episode of Stark Insider Uncut, Ben Stiller arrives along with his wife, actress Christine Taylor, for the closing night premiere of The Secret Life of Walter Mitty.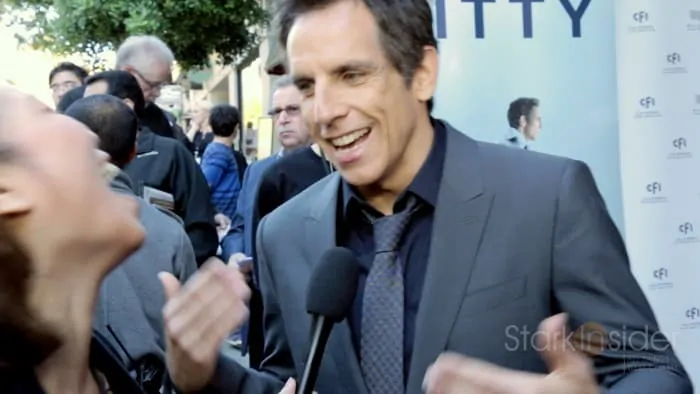 MVFF opens on October 8 with two knock-out films: Tom Hooper's The Danish Girl; and Tom McCarthy's Spotlight.
Stars expected to appear this year include Carey Mulligan, Barbet Schroeder, Brie Larson, Sarah Silverman, Catherine Hardwicke, and… ready for it… Sir Ian McKellen himself.
Mill Valley Film Festival 38 on Stark Insider
If you're a fan of the film scene here in the San Francisco Bay Area look for plenty of local content as well. We'll have more about that soon on Stark Insider. Also if you do make it to Marin, check out "Behind the Screens," which features several interesting and topical classes, panels and conversations about the filmmaking process. "Mind the Gap" highlights women filmmakers. Programming director Zoe Elton told me the number of films directed by females this year is up to 33%. Her goal is to get to 50%. Bravo.
More to come!
Stay tuned to Stark Insider for ongoing coverage of not only Mill Valley Film Festival, but also the Live in the Vineyard music festival (Adam Lambert everybody!)… and a whole bunch more interesting and creative fare coming up in Q4.
Let the show begin…
Stark Insider Uncut: Ben Stiller