Sony has the mirrorless world abuzz these days. It seems when it comes to camera innovation in recent years, and especially in 2015, all roads point to Sony.
I've been testing Sony's latest version of its compact point-and-shoot camera, the RX100 IV. Per the name it's in its fourth incarnation. The experience shows — this is a magnificent camera. What Sony packed into this tiny package is mind-boggling. Quick re-cap:
SONY RX100 IV CYBER-SHOT CAMERA
20.1 MP 1″ Exmor RS stacked back illuminated CMOS
4K movie recording with direct pixel readout and no pixel binning
Super slow-motion movie3 HFR up to 960 fps (Note: this is insane! Great for music videos, commercial shoots)
F1.8- F2.8 ZEISS Vario-Sonar T* lens (24-70mm)
Retractable XGA OLED Tru-Finer viewfinder and Sharp 3″ multi-angle LCD
Image stabilization
SDXC memory
Uses Sony NP-BX1 battery (Note: Only 280 shots per charge unfortunately)
Recently I posted some casual test photos from the RX100 IV. Today, I'm posting a simple video test. Nothing fancy here, to be sure, just some video shot at a birthday party at a friends place for an adorable 5 year old (and his newborn baby brother).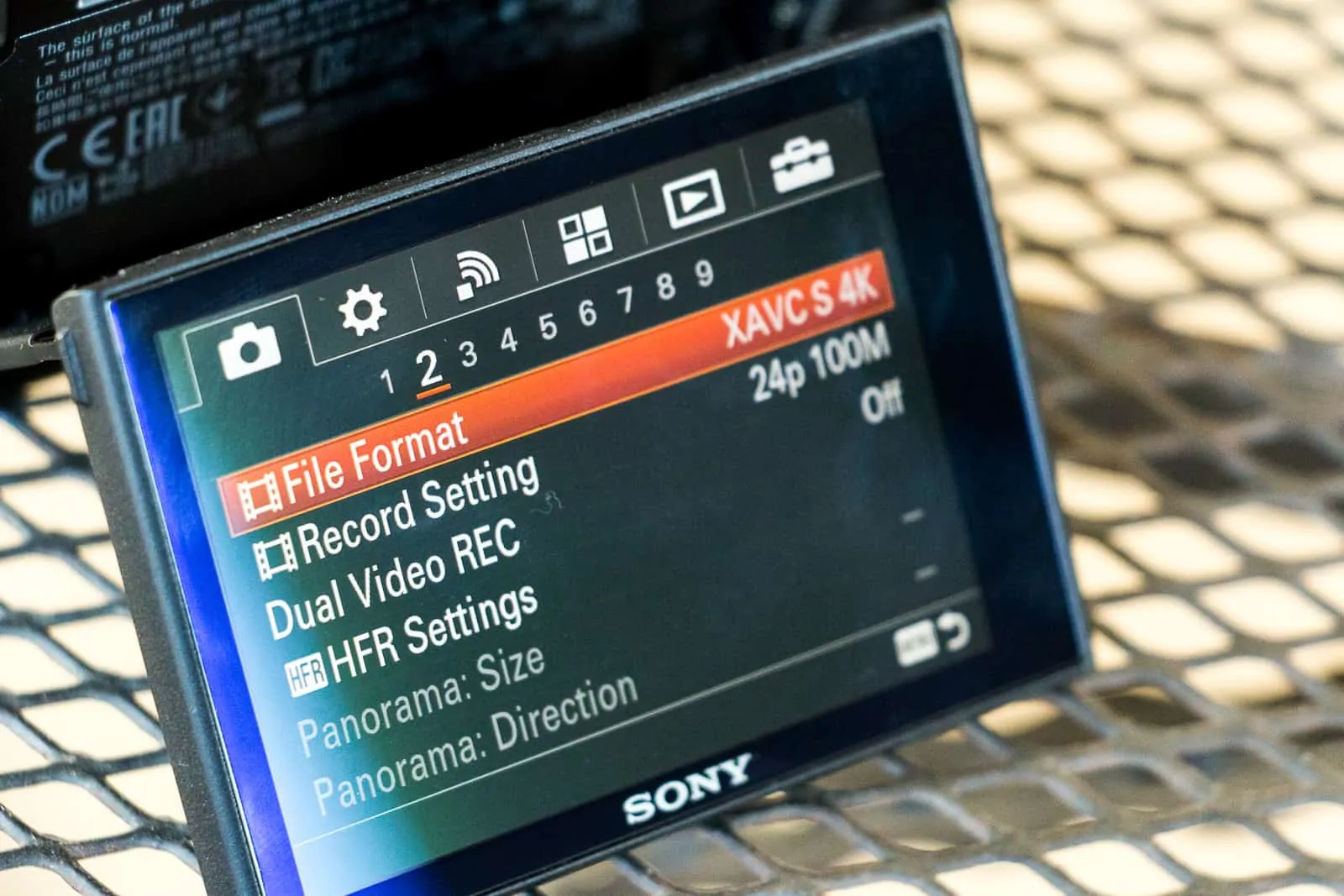 Yes, this camera has 4K. It's sharp, pretty, with outstanding color reproduction. But the real trick here might be that Sony opted to give us S-Log2. Chose that picture profile (PP7) and you can record a flat, log image. Then, you can pull that into something like Premiere Pro and color grade it to suit your mood and/or project. In this video example below I simply used FilmConvert with some light color adjustments using the new Lumetri panel (what a treat to use!).
Don't let this camera's consumerish appearances deceive. At its heart is a serious sensor, paired with a serious little Zeiss zoom to match. I like that you can simply select "Auto" and shoot away, or, when you're feeling more adventurous, you can opt for manual and then dial in settings to taste (aperture, exposure, white balance, etc.). Though it takes some practice, I find the fly-by-wire focus ring quite useful. Because it's electronic it can act as a standard focus ring one moment, and then be used to adjust aperture or shutter speed. A nifty trick that makes operating the RX100 IV a real treat.
…this camera blows me away…
At $948 (USD) it may seem more expensive than most point-and-shoot compacts out there, but, man, this camera has got it going on. If you're interested in high quality photos around home, with some 4K video (5 minute limit) thrown in as a bonus, I think you'd be hard-pressed to do any better. Enthusiasts and pros alike could also benefit from using this as a "B" cam where space is tight, or to pick up shots discretely.
QUICK TIP: Use right SD card to shoot 4K on the RX100 IV

If you plan to shoot 4K with the RX100 IV (or its bigger brother, the equally impressive RX10 II) be sure to use the right memory card.

SDXC alone is not enough. Class 10 alone is not enough. And U1 won't get you there.

To shoot 4K you need:

SDXC. Class 10. U3 (this is key). 

Here's the memory cards I use to shoot 4K on the Sony — these are decently priced ($25 for 64GB), made by PNY. Note: if you plan to shoot only 1080p (which is still beautiful) you don't need U3, and can safely use lower cost U1 cards.
Sony has a new pro FS camera announcement scheduled for this Friday (a baby brother to the Sony FS7 cinema camera?), I've been looking to replace my Canon EOS 70D with something up-leveled for shooting higher quality videos for Stark Insider. So far I've short-listed: Blackmagic URSA Mini (will it ever ship?), Canon C100 Mk II (superb, but "only" 1080p), Sony FS7 (a spec monster). A decision will soon be made. If I did go the Sony route (FS7, or FS1/FS5) I would definitely consider using this incredible little RX100 IV as a complementary second camera.
I also recently had the opportunity to test the (relatively) new Canon EOS Rebel T6i. Also, a fantastic shooter — in a conventional DSLR body. More on that soon. Meantime, the Sony RX100 IV test video… this camera blows me away. What times we're living in, what times.
Research more about the Sony RX100 IV camera on Amazon.
Happy shooting!
WATCH: Sony RX100 IV Test Footage – "Trampoline"