So then, how good is the Canon EOS Rebel T6i for shooting video?
Spoiler alert…
Good. In fact, very good.
I had the opportunity recently to take the T6i for a test shoot, and came away impressed with Canon's budget DSLR shooter. I've been shooting for Stark Insider with a Canon 70D since it was launched, and was interested to see how its lower priced sibling would compare. Being newer (April 2015), the T6i has an improved processor in the DIGIC 6. With 24MP there's plenty of resolution for serious photography. And that touch-based auto-focus is here as well, and just about performs on par with the 70D.
I popped on the fantastic (and surely underrated) Canon 18-135mm STM lens and followed my wife Loni as she took the ferry over to the Sausalito Art Festival. Here's the video I shot with the T6i:
WATCH: Sausalito Art Festival (Shot on Canon T6i)
Yes, not a normal "test" video to be sure. I used FilmConvert, and intentionally white-washed the opening bit… and then slowly added color back as Loni arrived at the festival.
This thing is fast!
I found overall operation responsive. There is almost no lag, menus are rapid-fire, and the shutter near instantaneous. Focus for video was fantastic. I think Canon has a real edge in this regard. While I do wish they'd offer up some 4K models, like Sony is doing (with the superb RX100 IV and RX10 II), the focusing system in the T6i (and 70D) allows for some easy run-and-gun shooting.
Like all of Canon's DSLR cameras, the T6i fits in the hand to near perfection. Balance is great. I found it easy to nestle the camera against my chest, and get some of the stabilized shots you see in the video above.
Would I recommend the Rebel T6i?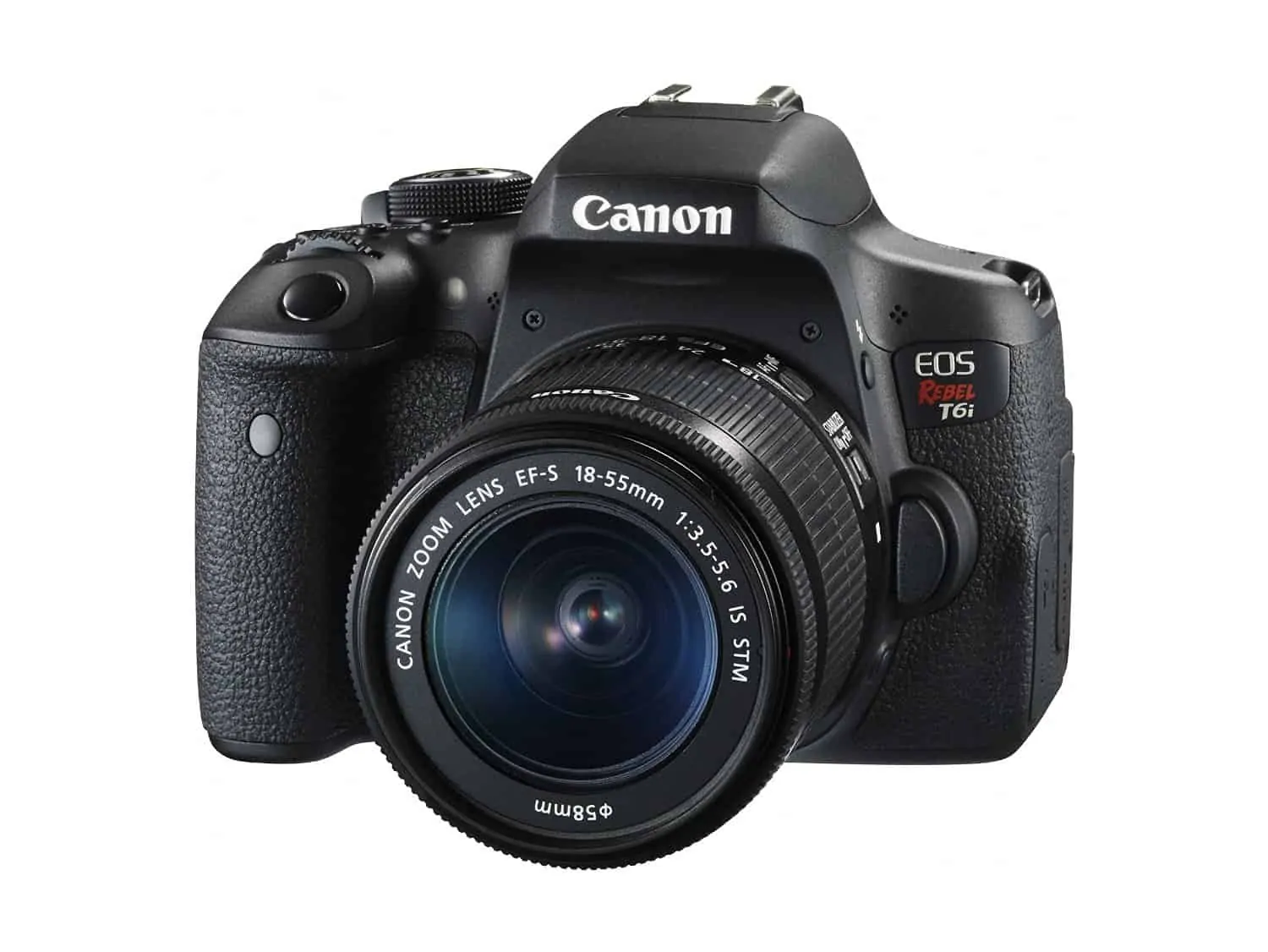 Absolutely. The Canon EOS Rebel T6i offers a lot for the money. Its pedigree shines through — the T2i (one of my favorite cameras of all time) is now considered a modern classic. The build is solid, the ergonomics well thought through. The Imaging Resource has a comprehensive T6i review as does dpreview, easily one of my favorite camera sites.
I do miss a few things that the 70D offers: longer battery life, an LCD display on the top of the camera, and the dual-pixel technology does allow for marginally better subject tracking.
MORE: CLINT ON VIDEO
Still, if I were on a budget (and who isn't?) I'd easily recommend the Canon T6i for an enthusiast shooter. Also: look to your Costco or Sam's Club for bundles. If you want more reach though you may want to consider the 18-135mm zoom which I have on my camera 95% of the time.
All in all, the Canon EOS Rebel T6i proves that the DSLR is not quite dead yet.