One of the joys of DSLR photography and videography is the wide open expanse of possibility. Whether you're a newcomer having recently acquired a Canon or Nikon (or other popular marque) or a decades-worn veteran, the DSLR universe offers those willing to invest the time and energy a life-long journey of learning and experimentation.
Case in point: accessories.
There's a sea of choice. And prices are all over the map – from a few dollars for a lens cap, to thousands for a high performance telephoto lens. I often get asked about my favorites, or for advice on what to buy.
I can't stand accessories. -Jules Asner
While each of us is different when it comes to priorities and budget I thought I'd put together a list of my top 10 DSLR accessories. These are all tried and tested; each of the buggers on this list have found there way into daily rotation on my Canon EOS 60D and T2i over the years.
Onto my top 10 DSLR accessories…
10. Spare Battery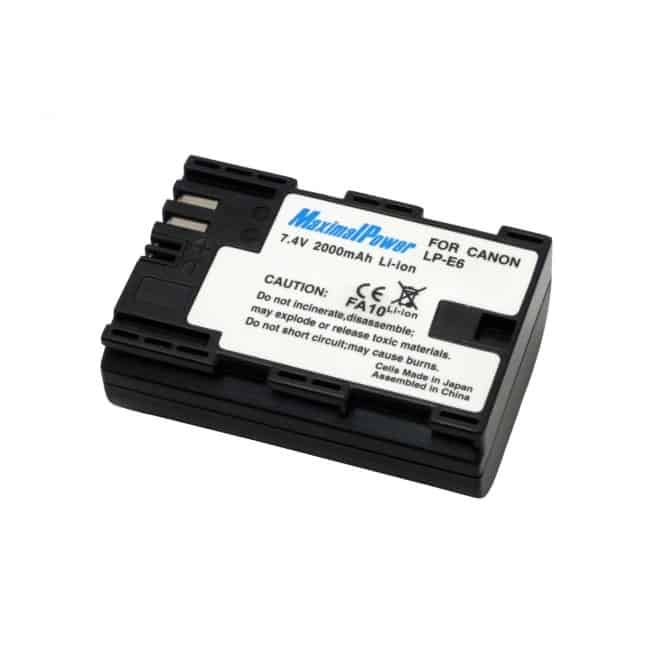 Not the most exciting accessory ever, but mandatory especially if you're planning to shoot video in the field, or on your next vacation. I always have at least two spares with me. Though I primarily use the official Canon battery with either my 60D or T2i, I've had no issues using low-cost batteries made in China; they're far less expensive, and — based on my testing at least — provide the same endurance levels.
Buy: Amazon
9. Triple Mount Hot Shoe Bracket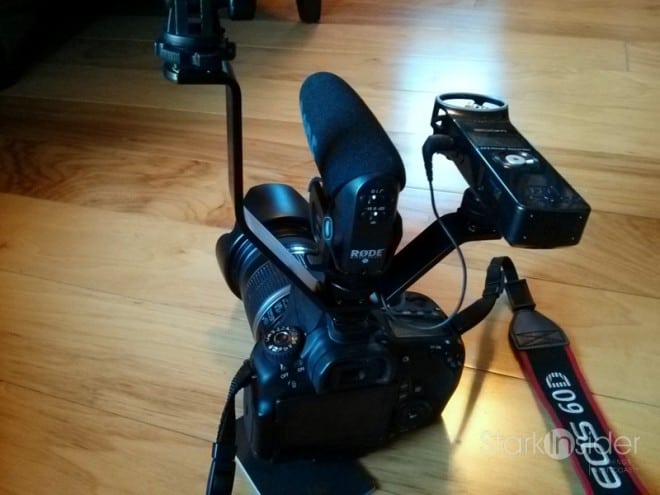 This bracket will essentially expand your camera's ability to accept accessories. DSLRs typically have one hot shoe on top. This is typically used to add a flash. Over the years, however, DSLRs have been increasingly used for video – now the hot show hosts all manner of creative add-ons. Field recorders, LED lighting, shotgun mics are just a few of the items you can mount on your camera. If you plan to add more than one, try this bracket. On a recent shoot, I used it successfully to hold a Rode Videomic Pro, Zoom H1 field recorder, and LED light panel, and was still mobile enough to chase my cohort, Loni, through the streets of San Francisco.
Buy: Amazon
8. Canon EF 50mm f/1.8 II Lens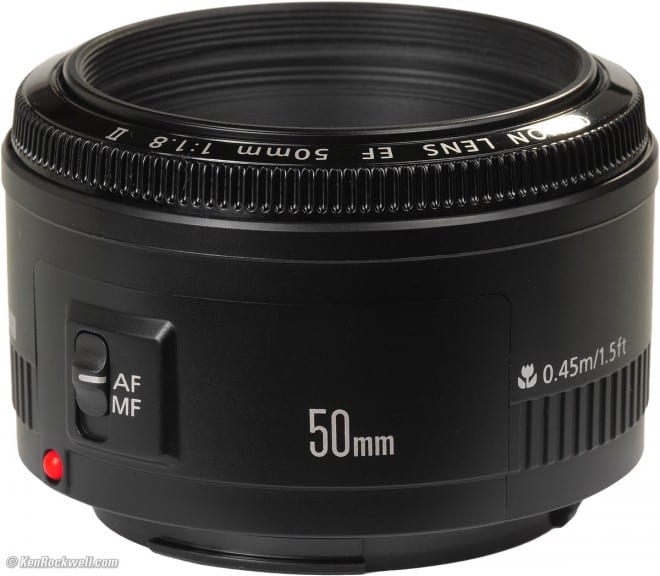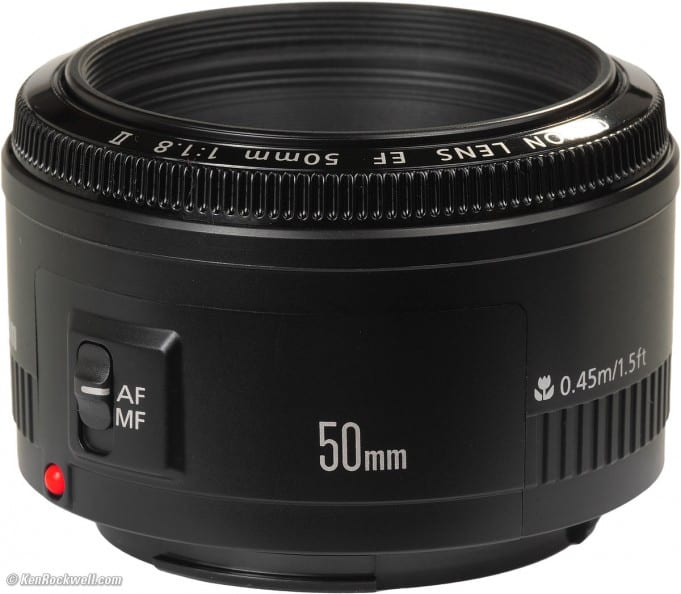 A "nifty fifty" is a beautiful thing- especially at this price point, and with this kind of low light performance. Perfect for portraits, street photography, and for times when you want to emphasize depth of field, the Canon 50mm 1.8 won't let you down. For video, use this 50mm lens to get beautiful Bokeh.
Buy: Amazon
7. Targus Camera Bag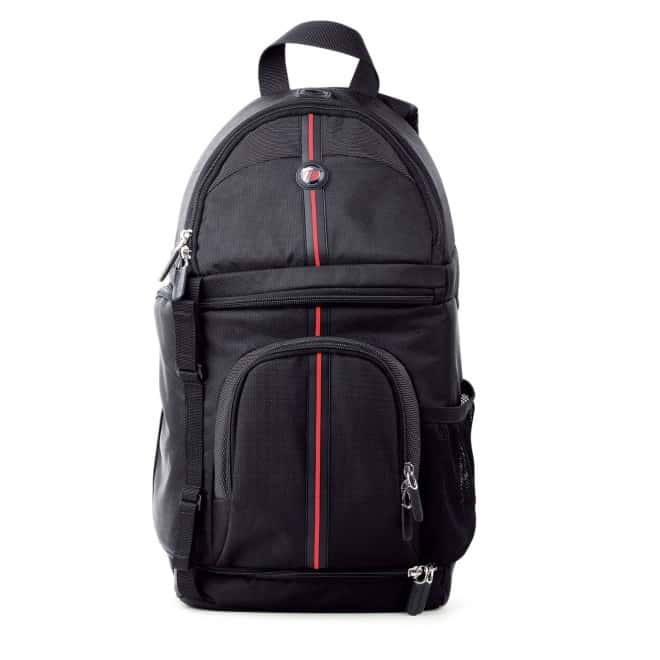 When it comes to camera bags, the sky's the limit. This Targus sling is my pick. It's lightweight, well made, and the interior compartments can be adjusted thanks to movable velcro panels.
Buy: Amazon
6. Tripod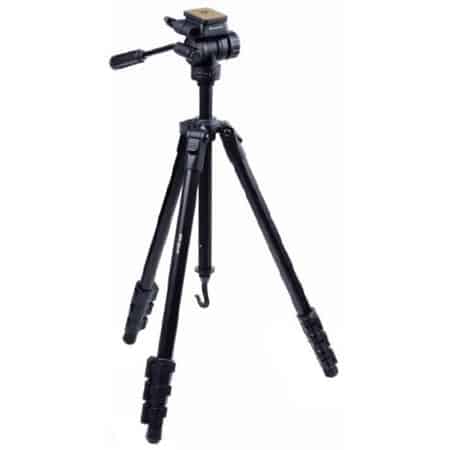 Again, I go with Targus. Nothing fancy. But the fluid head means I can do smooth pans when shooting video. Surprisingly robust and well-made for the price. I have two.
Buy: Amazon
5. Neeewer 160 LED Panel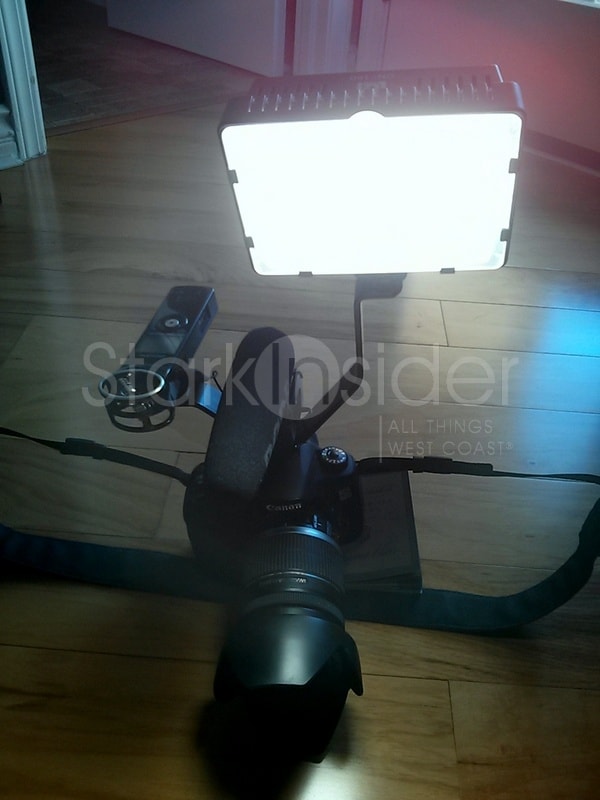 This lighting panel by Neewer is my latest addition, and dramatically improved my ability to get great video footage, especially in low light situations. When I first fired this thing up I was gobsmacked with its light output. Terrific! Perhaps even more impressive is the battery life – on a run-down test I was able to get over 90 minutes of use at 100% power. That's also terrific. Two other things I like: (1) this model is compatible with low-cost camera batteries, so you don't need to chew through tonnes of AAs; and (2) a dial on the side lets you variably adjust light output to perfectly match the environment.
Buy: Amazon (crazy deal of the century – my favorite DSLR accessory buy of the year)
4. Canon EF-S 18-200mm Telephoto Lens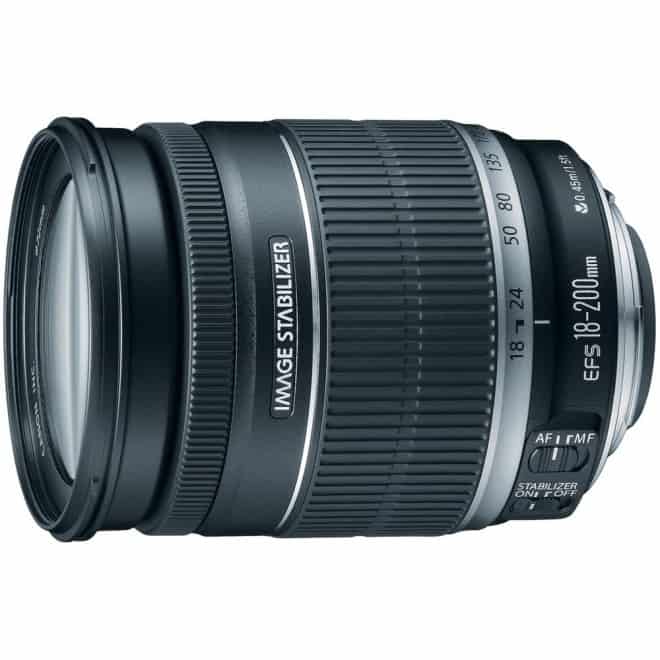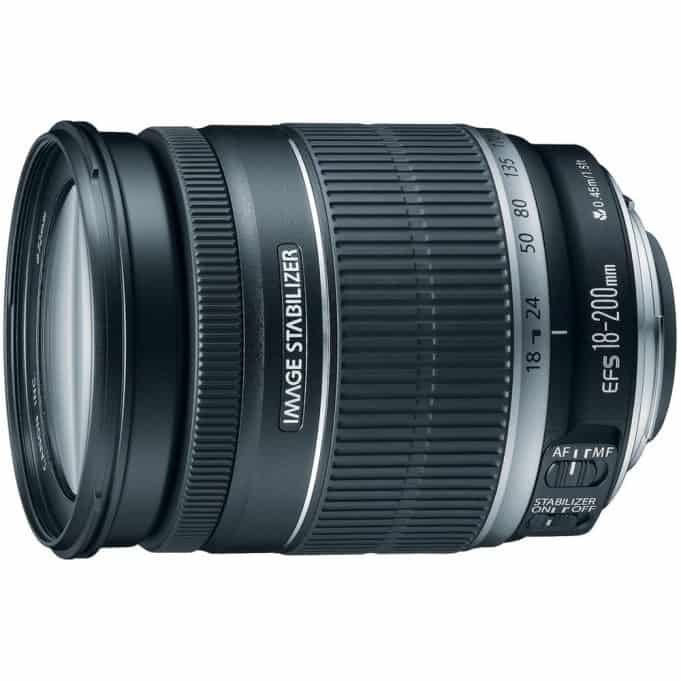 This Canon telephoto is my daily lens. I like that I can get a wide angle, but also get in tight for a shot when I need to, all with the same lens. Serious photogs will want to invest in a Canon red-line lens and/or set their sights on fixed focal prime lenses. For casual shooters, or for those that don't want to tote around a bag full of extra lens, this is a great choice. The image stabilization also works well for video. Highly recommended.
Buy: Amazon
3. Zoom H1 Recorder
Not necessarily a DSLR accessory per se, but the Zoom H1 field recorder is a boon for anyone looking to expand their videographer toolkit. Use the H1 to record concerts, sound effects, background audio for use on your DSLR videos. Or do what I do all the time with my H1s: Hook up a lavalier, and use them on your subjects as pseudo wireless mics. Because they're wired you won't need to worry about wireless interference. Keep in mind, you'll need to sync the dual-system audio later in post.
Buy: Amazon (also try adding a mic, and use it as a pseudo wireless lav)
Video shot with Zoom H1

Here's a segment I recently filmed with the Zoom H1 (on subjects) with a Canon EOS 60D. Also, for certain parts I used the Rode Videomic Pro shotgun mic.

https://www.youtube.com/embed/zJ4_7Pk2uRk
2. Adobe Lightroom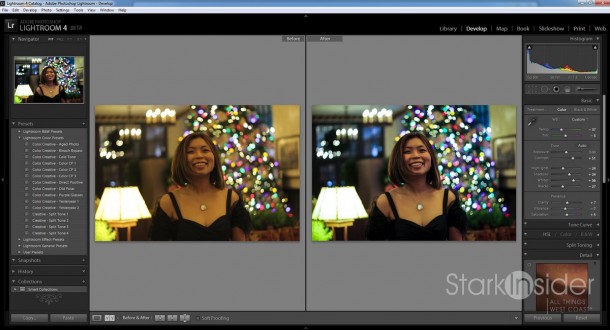 There's a lot of software out there for photographers. My favorite is Adobe Lightroom. That hasn't always been the case, but with the latest release I find it now offers a nice balance of power and much improved ease-of-use – though getting used to the interface will take some time.  For simpler work — when I'm just cropping a shot, or exporting a smaller file size for use on the web — Google's Picasa is a great choice. But for the serious stuff, and for times when you want to push the creative envelope, try Lightroom. I've been astounded by the results. I particularly enjoy extracting additional detail from dark photos (especially useful when working with RAW files), adding HDR-like effects to improve exposure of both foreground and background elements, and applying lens correction filters. For video, I use Adobe Premiere Pro.
Buy: $149 via Adobe
1. Rode Videomic Pro Shotgun Microphone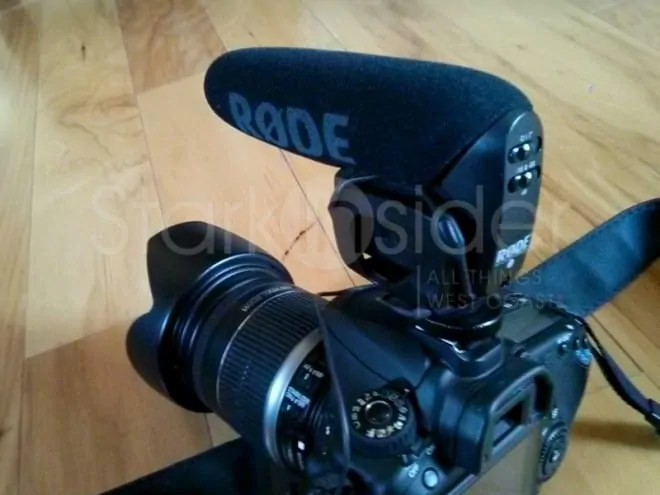 Those who have followed my DSLR adventures over the years, know that I rave incessantly (to a fault I'm sure) about the Rode Videomic Pro. In short, it's the best accessory I've ever purchased for my 60D/T2i. If you want to experiment with video, or have aspirations of producing short films or docs, then you'd do well to follow the advice I was given years ago: invest in good audio. With most DSLR cameras that means forgoing the built-in mics, and adding something that will give you better clarity, deeper bass, clean stereo separation. What I like about the Videomic is it runs forever on a 9-volt, and is tiny enough to keep the camera manageable when it's sitting on the hotshoe. Best of all, of course, is its audio performance. You'll get clean vocals, great range. Sure, if you're recording broadcast video you'll want to step up to something more serious, but for us run 'n gun types, it doesn't get better than the Rode Videomic Pro.
Buy: Amazon (you'll love it)
More DSLR resources