This is a bit of a surprise announcement (though, we were tipped last week by an inadvertent reveal by Huawei). Google has announced today that Android Wear — its smartwatch operating system — will now work on the iPhone. Previously, to pair a Wear-based smartwatch you needed to have an Android smartphone.
There is a catch.
Compatibility is limited to new (2nd gen) Android Wear watches: LG Watch Urbane, Huawei Watch, Asus ZenWatch 2, and the widely anticipated Moto 360 2. Your iPhone (5, 5c, 5s, 6, 6 Plus) must be running iOS 8.2+.
If you have an older Wear watch, you may still be in luck. The Verge has reportedly successfully paired a Moto 360 (the current darling of the Android smartwatch world) with an iPhone using the new Wear app. So it may also work with others such as the original ZenWatch, Sony Smartwatch 3, and, the impressive (and cheap!) LG G Watch, also from 2014.
Will Wear impact Apple Watch sales?
This is the big question. And, obviously, Google hopes by expanding its watch OS to the massive Apple install base will help boost sales. Early sales results suggest Apple is destroying Google when it comes to wearables. We know that about 700,000 Wear watches shipped last year. Though CEO Tim Cook and team don't release sales breakouts for the Watch, IDC estimates that Apple sold about 3.6 million watches in Q2. That easily bests all comers.
Though Google was first to market last year with its Wear platform, Apple stole the show, as their wont to do, in April with the hugely anticipated WatchOS and Apple Watch. Whether the launch as been a success or not is a matter for debate.
Anecdotal I know, but I'm surprised how many I see at local events here. Then again, early adopters thrive and seemingly breed like rabbits here in Silicon Valley. Still, my suspicion is that the smartwatch craze is going down like 3D TV, and Google Glass. Which is to say: not well.
Another anecdotal bit of evidence that smartwatches aren't capturing much interest from consumers: comments. Check out the comments on major sites — tech and non-tech alike — and you'll notice that comment count for phones (reviews, news) is typically far, far higher than those for smartwatches.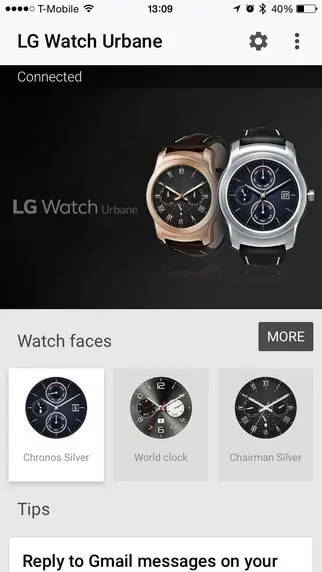 One benefit of now having Wear available on the iPhone is the lower cost of enjoying the benefits of a smartwatch. The Apple Watch starts at $349 (Sport model). Yet, now you can get a fancy Moto 360 on fire sale — that's pretty amazing given how much capability that beautifully engineered watch offers.
Meanwhile, I'm sold on the idea of a smartwatch. First it was the Pebble. Then, a Pebble Time after I backed the Kickstarter. Recently I picked up an LG G Watch and discovered that for the price it was a screaming bargain and had everything I needed: all-day battery, decent display, lag-free performance. No doubt, if you're thinking of testing the waters it's a low cost way to get in the game. Even if you own an Apple iPhone.