A Funny Thing Happened on the Way to the Forum teaches all the elements that make for a great student farce: split second timing, physicality for sight gags and pratfalls, boundless energy paired against restraint, bouncy score, madcap choreography – the list goes on. However, whether you want to actually see that student production is an entirely different matter. Foothill College has put on killer productions – their recent Part I of Angels in America with Alex Perez being a prime example. However, this Foothill Music Theatre production of Sondheim's A Funny Thing Happened isn't in that category.
Sondheim's been all over town these past months, with Company currently on stage at San Francisco Playhouse, A Little Night Music at A.C.T. last month, and Foothill's own recent production of Sunday in the Park with George. It's almost been an exercise in the multitude of ways to perform Sondheim. A.C.T.'s gentle take on the Swedish upper class was exacting in manners of form, with lush traditional sets. SF Playhouse took a different approach, and took all the big, optimistic 1970's energy of Company and liberated it from bad '70's style. Even Foothill's Sunday in the Park was interesting for what it tried to accomplish technically.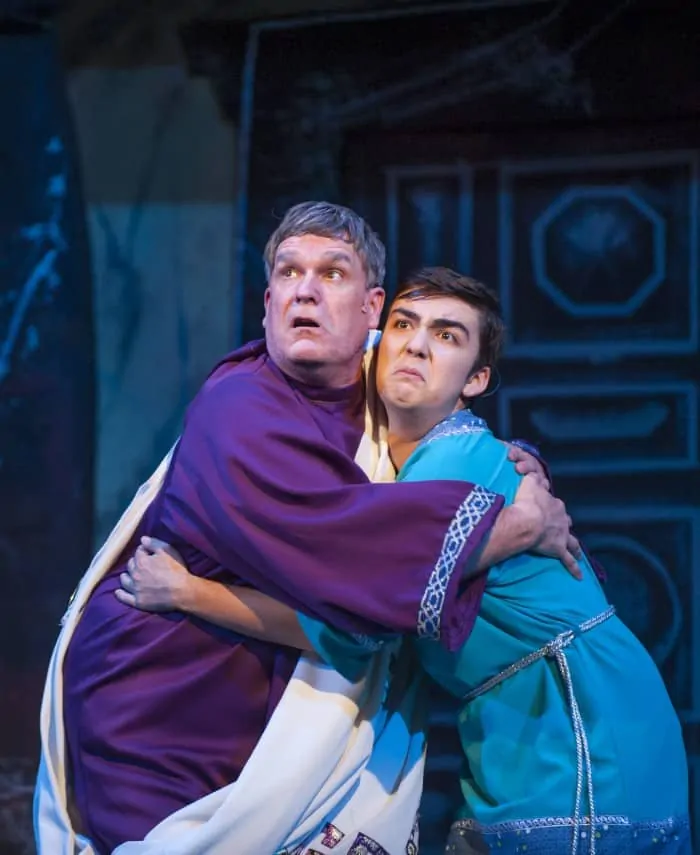 No such luck with A Funny Thing Happened on the Way to the Forum. Except for the subtle play of lights dancing on the curtain to compensate for the long overture, almost immediately, this started to feel like a toga party gone bad – and not in a good John Belushi way either.
Part of the problem might have been a last minute scheduling conflict, which required Doug Santana to step into the role of Pseudolus. As it stands, he inhabited about 75% of the character. While Santana improved steadily throughout the evening, becoming more and more Plautus' clever slave, he never quite got over the wooden physicality, which seemed to infect many of the cast as well.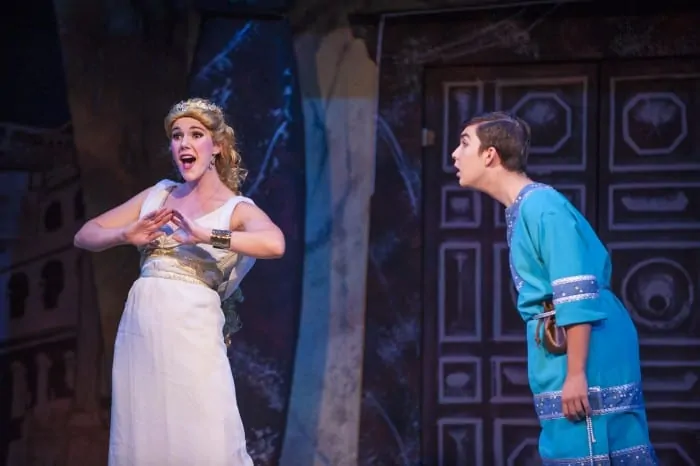 This is not to say the production is without its moments. Todd Wright, as Senex, and Jenifer Tice, as Domina, offer hints of how good this show can be. And even this cast couldn't deaden the madcap hilarity of Funeral Sequence and related chase. The band, under musical director Katie Coleman, also added much to this production. However those alone weren't enough to make up for wooden movements on the part of everyone, including the courtesans from the house of Marcus Lycus.
A Funny thing Happened on the Way to the Forum will be in the Smithwick through August 9th.