Thinking of picking up a new camera to shoot video?
I heartily recommend you consider the Canon EOS 70D DSLR camera.
Released about two years ago, the 70D is still a through-and-through top flight performer for shooting video. More on that in a moment.
I've shot professionally for Stark Insider since 2009, and over the years have used a myriad of gear including all sorts of brands: Sony, Blackmagic, Nikon, and, of course, Canon. Ultimately we've standardized on Canon, and also predominantly use lenses with the EF mount (Canon's system).
A quick note to say don't let the fact that the 70D is not officially designated "Pro" in the Canon range discourage you (for that you'd need to step up to a full frame model, or to the Canon Cinema line – and at least triple your budget). It's been said the best camera is the one in your hand. I think that's still true. Whether it's an iPhone, GoPro, or Hollywood level Arri Alexa, it's ultimately the person behind the camera that matters most. These are simply tools. My advice: shoot, shoot, shoot. The more you practice, the better you will (should!) become. I think it's more important to think about story-telling, composition, and, even, video editing than it is to fret over dynamic range and tech specs. Don't become a pixel peep at the expense of your skill level.
Okay, back to the 70D. Here's three key reasons why I think it's a great camera for shooting video (and destined to become a Canon classic).
1. Dual Pixel Auto-Focus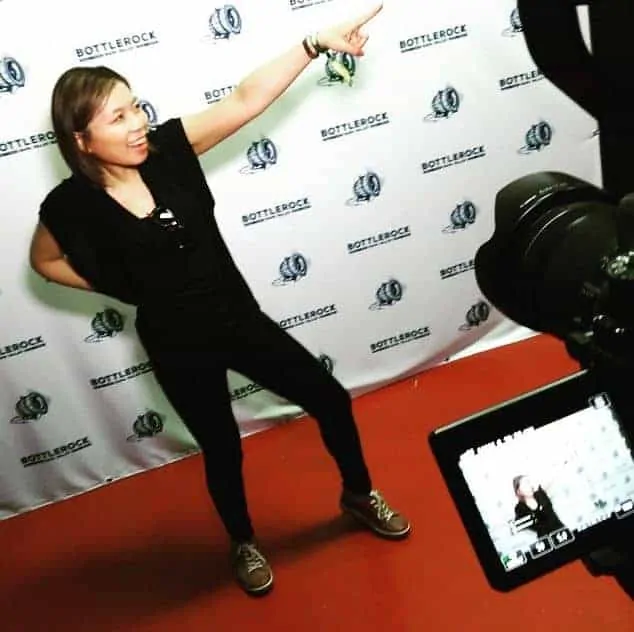 Canon nailed it. With Dual Pixel auto-focus, you can track subjects and have the camera automatically focus, much like a camcorder.
This may not sound like a big deal, but it is.
If you're shooting a birthday party, for instance, you can tap the screen (it's touch-based on the 70D) to choose the birthday girl, and have the camera track her movements automatically without fear of losing focus. It works extremely well.
Dual Pixel auto-focus. This may not sound like a big deal, but it is.
DP auto-focus also comes in handy for pro applications such as interviews. When a subject moves back and forth, even slightly, during an interview, the image can go out of focus. That's not an issue with the 70D and the nifty Dual Pixel feature. You may hear, pros don't use auto-focus. True, for high end productions, there are focus pullers, assistant DPs and the like who's job it is expressly to achieve focus. Most of us don't have that luxury — and, in my case, with run-and-gun it's simply not possible to set-up shots.
2. Adjustable LCD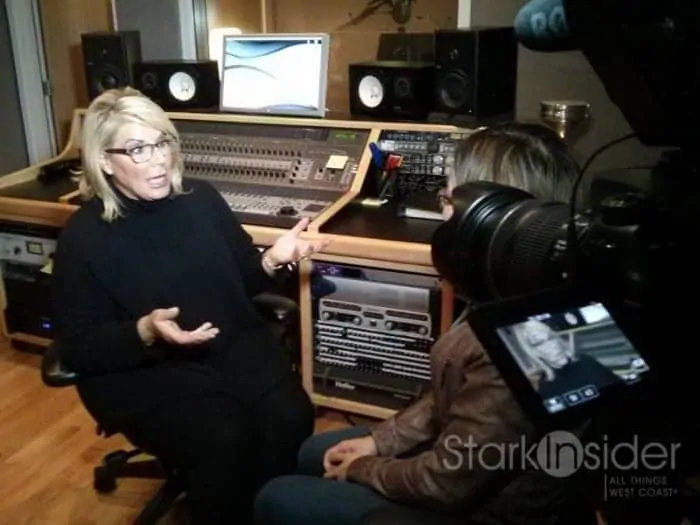 This is huge. And you may not realize it until you don't have this handy feature.
The 70D has a a "vari-angle" 3-inch LCD screen. Simply this means you can flip it out of the camera body, and adjust it up and down to your heart's content. You can even flip it 180-degrees for selfie glory should you choose (oh, please don't!).
I use the adjustable screen all the time. If I'm cuddling the 70D against my abdomen for stabilization and to do tracking shots I can still see the screen (not possible on the 60D, or various competitor models). Or I can extend my arms and hold my tripod up a few feet in the air to get killer shots at live music concerts (I use this a lot, and love the results).
3. Price!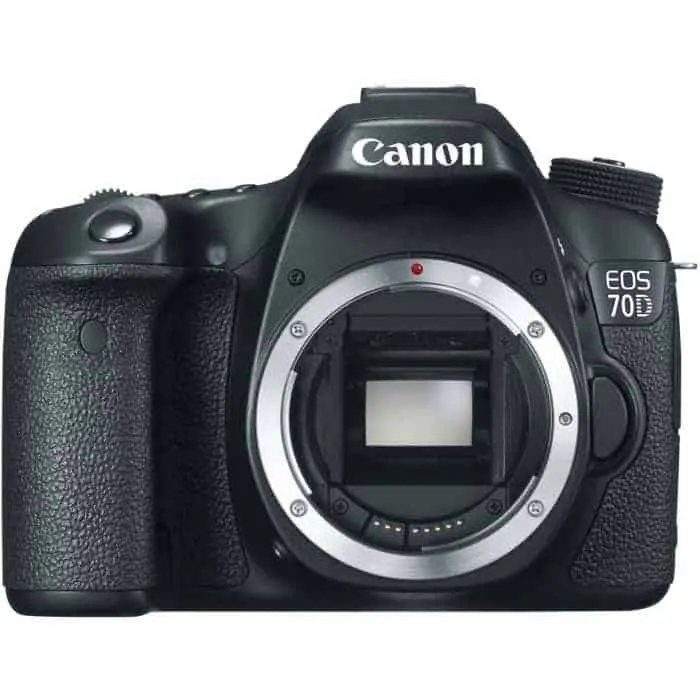 No doubt, the 70D is a killer deal.
When I walk into Costco and see various 70D bundles, all around $1,000 with lenses and various accessories, I just shake my head. It's an astounding amount of camera for the money. You get rugged build, aforementioned auto-focus (which Canon is now using on its up-level Cinema line, but without the benefit of a touch screen as found on the 70D), long battery life, cheap recording media (SD cards), built-in flash, a fast processor (DIGIC 5+), wi-fi (handy for quickly transferring photos to your smartphone), and the ubiquitous EF mount that provides for lots of lens options.
Note: if you're thinking about buying a 70D definitely check out your local Costco (or Sam's). Also, search on Amazon where you can find some decent EOS 70D discounts.
Caveats
Low Light
If you shoot a lot in low-light you'll probably want something like the Sony a7S. It was one of the cameras I recommended in my recent roundup of video shooters. Keep in mind, you'll need to at least double your budget. The a7S is amazing in low light. But keep in mind, if you use the right lens on the 70D — say the superb Sigma 18-35mm — you can get fantastic results in low light (see the "Napa Gras" example below, which was shot entirely with the 70D and Sigma combo).
4K
There's a lot of talk about 4K. Keep in mind a lot of that is driven by manufacturers, those who want to sell new models. The 70D is "only" HD (1080p). But, if you're like me, and deliver to the web (YouTube, Vimeo, Facebook, etc.) then this is probably not a big deal (BTW- even most Hollywood films aren't even mastered in 4K).
Even most Hollywood films aren't even mastered in 4K
Most of us don't even have 4K screens to watch 4K videos! Will 4K eventually become mainstream? Yes, I think so. Technology marches forward. But my guess is that day is still a few years away. And, by then, 4K cameras will have dropped in price, and likely be much improved over the firstgen batch we're seeing on the market today.
Canon 70D Video Examples
I've rounded up some recent videos I've shot with the 70D. I have about two years' worth, so it's quite fun to revisit some favorites. Before the 70D I shot with the 60D (great as well!), and then before that it was the T2i and a Vixia camcorder back in the day (circa 2008).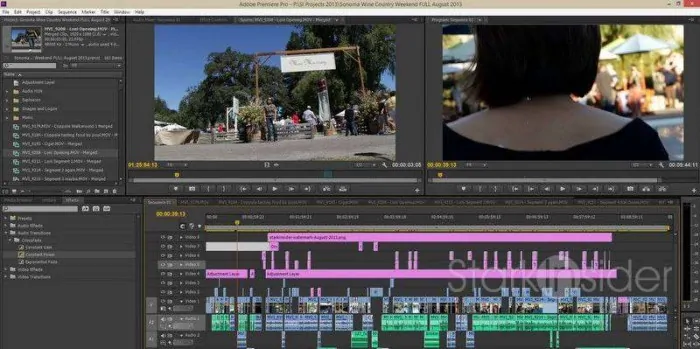 These were all shot with the Canon 70D. Most, unless noted, were shot with the 18-135mm STM kit lens. It's a peach. Virtually silent, the focusing won't be picked up by the internal (or shotgun) microphone. It has great range, and the STM means it works wonderfully well with the Dual Pixel auto-focus for tracking subjects with ease. This lens is on my camera 95% of the time.
The Addams Family
Canon 70D with 18-135mm kit lens. Sennheiser MKE300 shotgun mic. Countryman lavaliers. Generay LED light panel. Manfrotto tripod. FilmConvert for processing B&W (I shoot using the Cinestyle LUT made by the wizards at Technicolor).
The Strand Theater San Francisco
Same gear as above. Plus a Zoom H6 field recorder to capture some voiceover (heard at beginning).
This is a profile of the re-birth of an iconic theater space in San Francisco, one that dates back to the silent film era.
Priory Live in Concert
Here's an example of shooting a music concert with the 70D. Portland band Priory rocks.
80's Music Homage
Just had fun on this one at Union Square in San Francisco. Again 70D with kit lens. Nothing fancy.
Lotería
A mini-doc featuring my ever creative wife.
Morado
And this is us getting artsy (lol) at a historic mision (Misión de Nuestra Señora de Loreto Conchó) in the beautiful town of Loreto in Baja California Sur.
Napa Gras
This was shot at Raymond Vineyards in Napa using the Sigma 18-35mm lens. It is terrific. But does not have image stabilization. That'makes it near impossible to use handheld. Still, for grins and giggles I tried in this video below. Key is to keep camera moving (or you'll get micro-jitters). Some minor use of Warp Stabilizer in Premiere Pro can help too! Obscure Polanski references, I'm less sure…
Glamping in Big Sur
If you want to use the 70D for travel videography, here's an example of what you can do. I shot this at Treebones in Big Sur. Ah… what views! Oh: green screen too!
Matt Nathanson Interview
And, last, but not least, here's a traditional sit-down interview example of shooting with the 70D. Matt Nathanson gave us a really fun interview (and he blew away the audience at Live in the Vineyard with an energetic set). Here, again, the Dual Pixel auto-focus comes in really handy, as does the adjustable LCD.
Let me know any questions you may have.
Why not, grab a camera and get out there, and shoot away!?
I think you'll have a lot of fun — and not necessarily need to break the bank in the process.
Clint on Pro Video