It's here. We've given it a test run over the weekend on a shoot. And it works a treat.
I present to you, the new Stark Insider Interview Rig: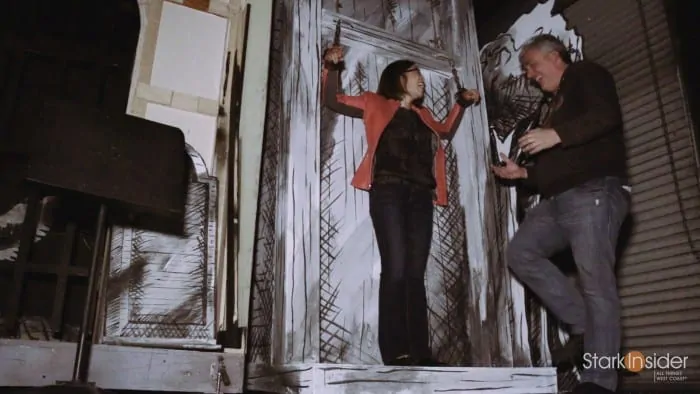 There's been a lot of talk around these parts about a move from DSLR to Super 35 cinema cam for the SI video segments. Turns out, this was a much better first step.
For the first time ever Loni can focus on the subject matter at hand — in this case, a famously weird and eccentric family — and not be distracted by overly-emotive arm and hand gestures.
I've spent years looking for ways to improve the quality of our productions — voice-overs, green screens, stabilizers — but the Stark Insider Interview Rig (Extended Torture Edition™) is surely the biggest improvement I've seen to date.
Stay tuned for more. We go BTS at one of the most frightening of frightening musicals. Boo! Scary stuff. The madness continues.
Thanks for visiting. We're back from BottleRock (review), and we have more theater, wanderlust, wine country coverage on the way. A West Coast mash-up, just the way we like it.