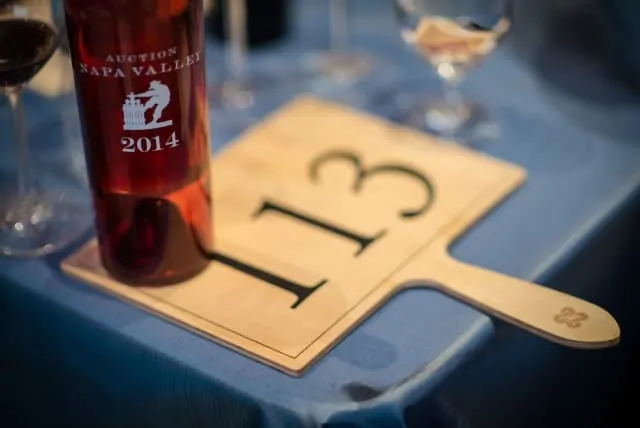 Non-profit trade group Napa Valley Vintners have revealed the auction lots for this year's edition of the much (much) celebrated edition of Auction Napa Valley.
There are three categories to choose from: Live (50), Barrel (120) and e-auction (~200). With almost 400 lots total, safe to say, there is something here for everyone.
Good news for those of you out-of-town and not within proximity of Hall Wines, where the bidding will take place. You'll be able to wave your virtual paddle eBay style from the comfort of your iPad. There will be "four waves" of e-auction bidding  taking place on Saturday, June 6 (you first need to register at Auction Napa Valley).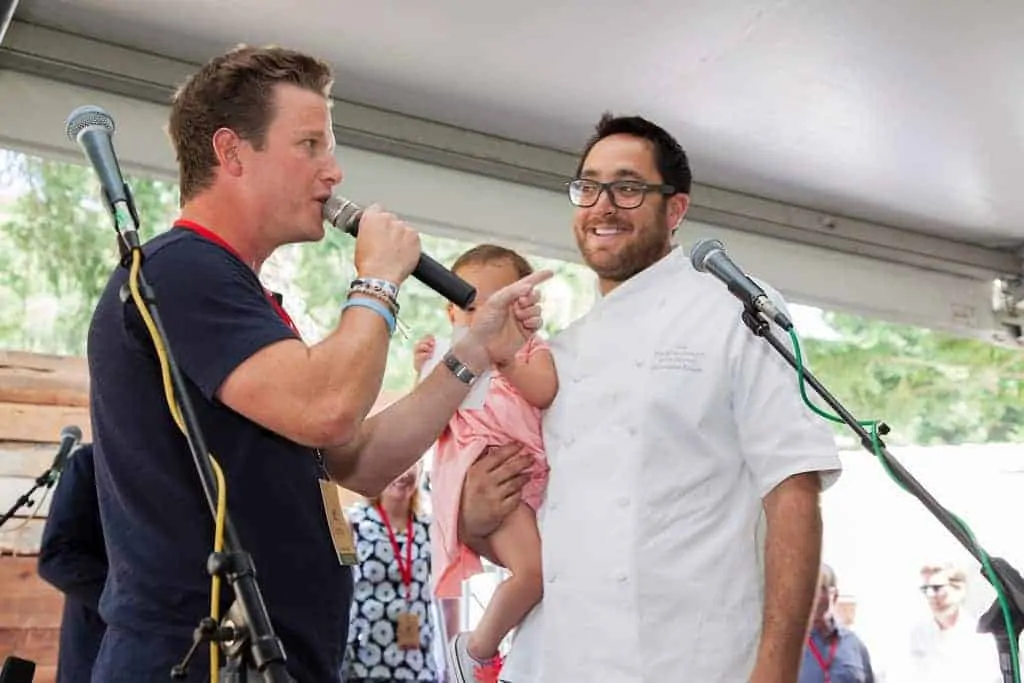 Earlier this year NVV pulled off another frenetic Premiere Napa Valley wine auction. Netting $6 million, with an average price per bottle of $1,900. The exuberance clearly speaks to the strong economy, continued foreign interest in elite Napa winemakers, and the cache that comes along with having the word "Napa" on a wine label.
Some of the more interesting lots for 2015 ANV can be found under the live auction — creativity and life experiences are the order of the day. Some that caught my eye:
A Day in the Life of a Navy Seal 
Includes wine, travel to San Diego, but most interestingly, a special one-day "Navy Seal immersion experience."
Screaming Eagle
Simply: 1 bottle of Napa Valley wine. Ah, life at the top…
Welcome to the Mountaintop
Includes keys to a 2005 Morgan Roadster. And, as the lot description notes, "and the car, too."
Rock, Roll and Soar in Style
A little more conventional is this Vancouver getaway. One of my favorite places to visit (last time we were there I had fun shooting Nightwalk Vancouver as I followed Loni Stark with my Canon EOS 70D from Robson to Sushi and back to Coal Harbor in the rain). The package features wine (24 bottles no less), lodging, tours, dinners, and a couple's spa. Could be a good one. If you love sushi, you absolutely must visit Vancouver.
And, because this is really the heart of the matter…
Fund-A-Need
"Fund-A-Need proceeds support Napa County nonprofit organizations dedicated to early intervention and prevention of the most pressing issues facing our youth."
Once again, the auction kicks off on Wednesday, with a winemaker dinner, and runs through until Sunday. The main event–the barrel auction–takes place at Hall Winery in St. Helena.
Auction Napa Valley runs June 3 – 7, 2015. Team Stark hopes to see you there. And, let's hope we can smash more guitars alongside Highway 29…!