It's the weekend! All the kids say, "It's the weekend!" (Priory, we just can't get enough).
We've collected all our input from Team Stark. Clint, Loni, Cy and others have sent in their fav picks for things to do in and around the San Francisco Bay Area.
So here we go, another round-up.
Theater, film, food and wine events. And creative art exhibits. Some ideas to ignite your weekend festivities.
On the stage front, there are multiple openings.
Let There Be Love at A.C.T opened earlier this week.
Tonight Head of Passes premieres at Berkeley Rep.
Over the weekend, Opera San Jose opens the incredible spectacle The Magic Flute.
And look for the intriguing art installation Possibilities of Paper at the Montalvo Arts Center in Saratoga. Part of the Lucas Artists residency, the exhibition demonstrates how Fellows have used paper for creative expression.
Stark Insider is on location. Look for full reviews, videos and stories soon.
As we like to say, from time to time:
Let the show begin…
Let There Be Love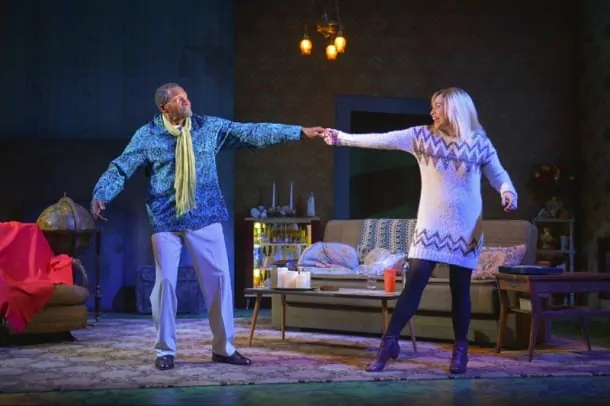 A.C.T. San Francisco
Through: May 3, 2015
Let There Be Love is an intimate and often humorous family drama by Kwame Kwei-Armah, one of Britain's most distinguished contemporary playwrights. Alfred, a cantankerous and aging West Indian immigrant living in London, has managed to alienate all those around him—including his equally headstrong lesbian daughter, with whom he rarely sees eye to eye. When an idealistic young Polish caregiver, new to the country, is assigned to look after him, he experiences a powerful reckoning with his past. Filled with the sumptuous jazz standards that pour forth from Alfred's beloved gramophone and featuring a tour-de-force performance from stage and screen star Carl Lumbly, Let There Be Love explores the unrelenting grip of memory, regret, and forgiveness—and what can happen when we welcome new possibilities.
Head of Passes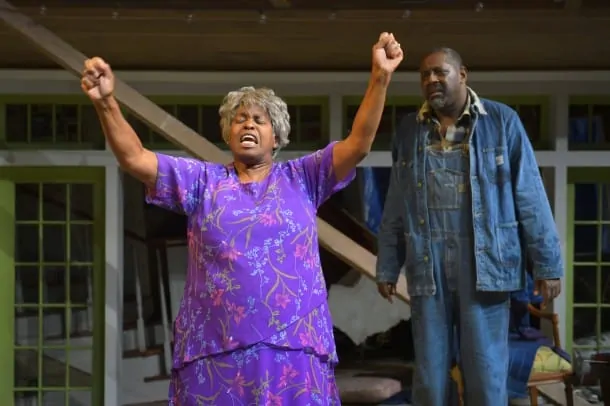 Berkeley Repertory Theatre
Opens: April 17, 2015
MacArthur "Genius" Award-winning Tarell Alvin McCraney pens a poignant and poetic new play about the journey of family and faith, trial and tribulation. In a dilapidated house near the ever-shifting mouth of the Mississippi, Shelah's family gathers on a stormy night for her birthday—bringing ghosts and secrets of the past with them. As her roof buckles under the weight of the rain, Shelah's convictions begin to wash away, leaving her to excavate the truths buried below. Directed by the preeminent Tina Landau in her Berkeley Rep debut, the riveting Head of Passes comes to the Bay Area straight from its acclaimed world premiere in Chicago.
The Magic Flute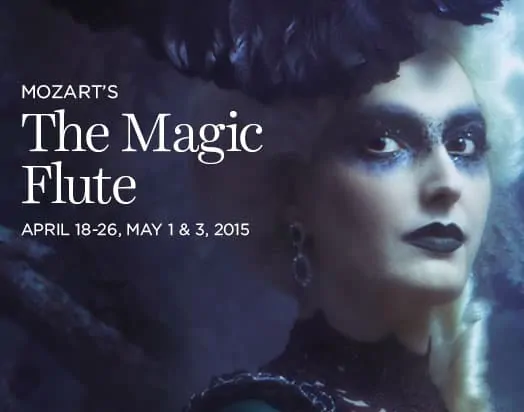 Opera San Jose
Runs: April 18 – May 3, 2015
A quest for enlightenment and honor. A mystical story about the power of love. A young prince discovers a flute with magic and a girl who will make him whole. Mozart's fantastical and comical tale draws you into a world of magic fantasy, complete with a giant serpent, a secret brotherhood, and a lovesick bird catcher. Sung in German with English supertitles.
Possibilities of Paper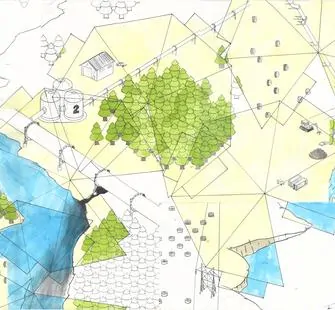 Montalvo Arts Center (Project Space Gallery)
Through May 31, 2015
With over 30 works, this exhibition demonstrates the diverse and innovative ways that Lucas Artists Program (LAP) Fellows have used paper as a vehicle for creative expression. Selected artists have marshaled the creative possibilities of the medium to create abstract, figurative, and text-based works. In their hands, paper has been transformed by paint, ink, print and mixed media; embossed, woven, cut up, converted into collage; and molded and shaped into sculpture.
Possibilities of Paper features highlights from the LAP's extensive collection of works on paper by its fellows, as well as new commissions and works on loan. Artworks on view were either produced by artists during their stays at the LAP or influenced by their time in residence.
Bay Area Stage: Now Playing

Live Music
(With Clinton Stark, Cy Ashley Webb and Loni Stark)