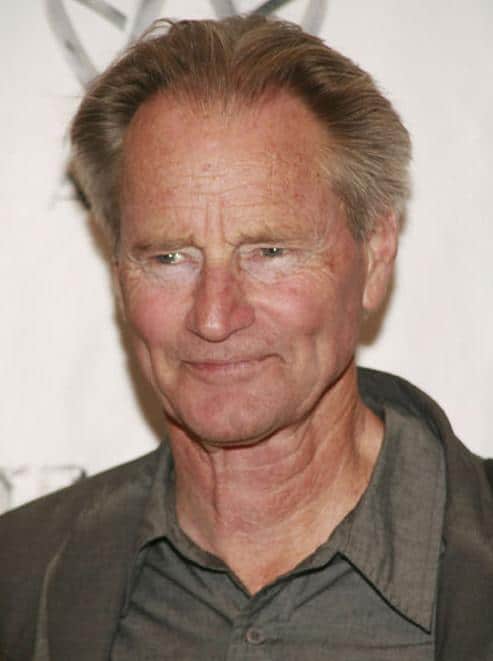 Magic Theatre has announced it will kick off its 48th season with Sam Shepard's A Lie Of The Mind, running January 28 through February 21.
First staged in 1985, the landmark play explores the destinies of two families, linked by marriage but set apart by jealousies and distrust, to probe into the human heart and the destructiveness which it can engender.
The cast features Juan Amador as Frankie, Jessi Campbell as Beth, Catherine Castellanos as Lorraine, Lainey Garrity as Sally, Julia McNeal as Meg, Robert Parsons as Baylor, Sean San Jose as Jake, and James Wagner as Mike. Amador, Castellanos, and McNeal make their Magic theatrical debut with A Lie Of The Mind. Campbell, Garrity, Parsons, San Jose and Wagner rejoin Magic after having appeared in a multitude of celebrated Magic Theatre productions including: And I And Silence, Bruja, Buried Child, Every Five Minutes, Mauritius, Monkey Room, Se Llama Cristina and more.
In April, Magic welcomes back playwright John Kolvenbach (Goldfish, Mrs. Whitney), for the rolling world premiere of Sister Play which he will also direct. Brenda will do anything to make her sister Lilly happy, including destroying all her relationships. When Lilly, Brenda, and her husband Malcolm retreat to their late father's cabin in Cape Cod, they expect to relax, unwind, and take stock. But when a charming but shadowy drifter enters the picture angling for Lilly's heart, their pilgrimage takes a surprising turn.
"I wanted to look at the risk we take when we allow someone into our circle of intimacy" says playwright John Kolvenbach, "And sisters. I personally have five sisters. I wanted to write about sisters. I also wanted to return to the Magic, my artistic home away from home, so I could subject this play to the immediacy, daring, and intimacy that are the trademarks of Magic Theatre artists" he continued, "to take this play way out over the knife where it belongs."
The season concludes with part one of Magic Theatre and Oregon Shakespeare Festival's historic co-commission of This Golden State by Luis Alfaro.
Magic Theatre's Producing Artistic Director Loretta Greco said, "It is with great passion that we come together with our friends at OSF to celebrate a writer we have both heralded over the years and to support his next groundbreaking cycle of work. Our community was transported by Luis' Oedipus el Rey and Bruja and looks forward to experiencing his one-of-a kind lens on America. This is probably an unprecedented collaboration between theaters of such varying size and I couldn't be happier to be cross pollinating with such a spirit of possibility."
OSF Artistic Director Bill Rauch agreed. "We are so proud to be in collaboration with our esteemed colleagues at the Magic to help our playwright-in-residence Luis Alfaro dive even more fully into creating this ambitious and hugely important trio of plays. Luis is a major American artist and arts leader, and we could not be more proud of the impact he is having on our campus through his residency."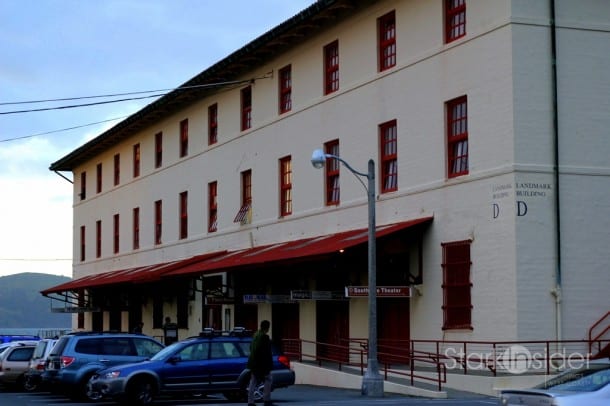 According to Mr. Alfaro, each part of This Golden State will examine a different "great American theme"—religion, politics, and identity—through the experiences of an extended Latino family with deep multi-generational roots in the Western United States.
"I really want to write about Latinos as Americans," Mr. Alfaro said. "What does it mean to be 'American' for a family whose ancestors were indigenous to this land long before it was part of the United States? In a way, that's the great American story. I see this as one big American story told in three plays," Mr. Alfaro continued. "It's an ambitious idea that rises to the ambitions of these two outstanding American theatre companies."