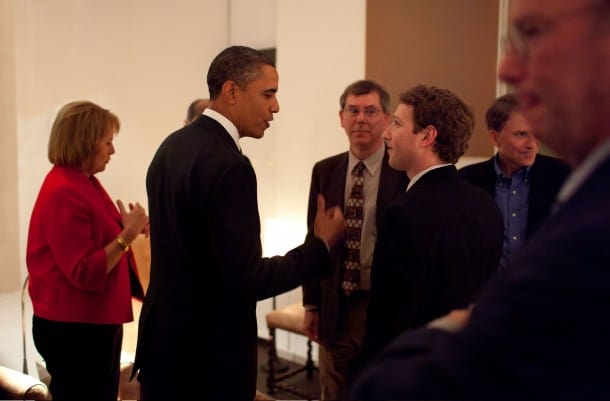 Facebook continues to roll. The Mountain View based social networking giant announced that revenues of $3.2 billion for Q3 (43 cents per share). That's up about 59% y/y. And, once again, it topped analyst expectations (for the 8th consecutive quarter) who pegged the quarter at $3.12 billion.
Still, not all the news was rosy. Whatapp, a company CEO Mark Zuckerberg acquired earlier this year (and closed October) for (only) $19 billion, reportedly lost $140 million. Meaning? Meaning that the purchase was likely not about top line growth so much as it was about getting hands on leading edge technology, and, most importantly, active mobile users who like to message each other.
User growth slowed, yet still managed to reach an impressive 1.35 billion people who ue Facebook monthly. Meanwhile, investors are punishing Twitter, who at approximately one-fourth of Facebook's size, faces a challenge getting sizable numbers of new users to use its service.
"I see nothing wrong with any of these numbers," said CNBC analyst Shark O'Leary. "This is a really good quarter, as set out by management last quarter, hitting every one of the metrics they articulated very well versus what Twitter does."
WATCH: Facebook's Q3 Really Good
Mobile continues to rule the day.
About two-thirds of Facebook's ad revenue comes from mobile ads. That's up almost 50% y/y, proving that users continue to turn increasingly to smartphones and tablets in lieu of traditional desktop devices.
According to eMarketer, Facebook's share of the U.S. ad market should reach just under 10% by the end of 2014.
It appears that the two industry leaders–Google and Facebook–continue to build seemingly unassailable leads.
"Google and Facebook are sucking the air out of the industry," noted O'Leary. "They are the index for online revenue and advertising. That's what's happening."
BY THE NUMBERS: Facebook Q3 2014

Revenue: $3.2 billion

Net Income: $806 million

EPS: 0.43

Operating Margin: 57% (up from 51%)

Daily active users: + 19% to 875 million

Mobile Ads: Account for 66% of revenue

WhatsApp Financials Disclosed for First Time: $232.5 million loss, first 6 months of 2014