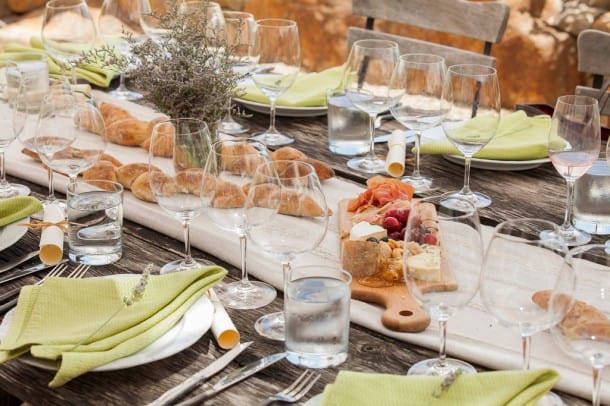 The results are in. And they're of the record-breaking variety.
Napa Valley Vintners–a 500 member trade organization–officially confirmed that Auction Napa Valley, an annual charity wine event, raised $18.7 million for healthcare and children's education nonprofits.
"It wasn't just us who did this," commented Jeff Gargiulo of Gargiulo Vineyards who, along with his wife Valerie, was one of the honorary co-chairs of the 2014 event. "It was the more than 1,000 Napa Valley vintners, chef teams, donors and volunteers who contributed to Saturday's Live Auction Celebration who made it happen. Because of their hard work and generosity, our sweet home Napa Valley became $18.7 million sweeter for thousands in the community who will benefit from Auction Napa Valley proceeds."
The event raised funds in three ways.
One of the more interesting was the barrel auction which according to organizers benefited significantly from a new mobile app. That allowed "bidders to stay in on the action while strolling the outdoor marketplace, sipping Napa Valley wines and savoring light bites." Ah, sipping and bidding – a recipe for success if we ever saw one.
Meanwhile the live auction brought in major contributions. Special lots of wine, along with dining, travel and arts experiences netted millions. Top lots included Raymond Vineyards ($820,000), Mayacamas Vineyards ($660,000), and Promontory ($600,000).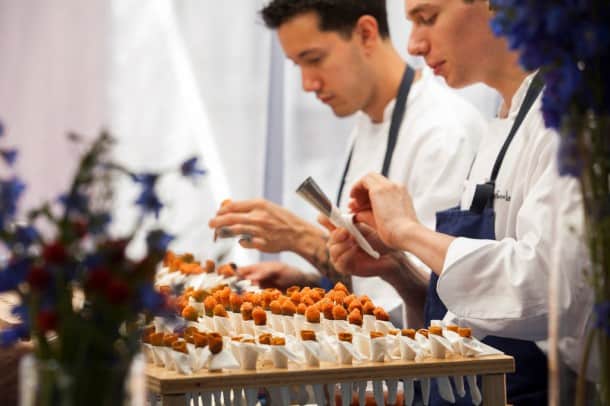 In addition, an e-auction allowed bidders to play along via the ANV web site. Once again, it broke records, raising $490,900.
All told, in over 30 years of existence, ANV has enabled the investment of over $120 million to nonprofits across the region.
It seems as though record breaking auctions here in the Napa Valley are becoming rather rote. Earlier this year, Premiere Napa Valley, a trade tasting an auction, also lit up the charts ($3 million), smashing all previous years. Given the state of the economy it could very well be that discretionary spending is just downright crazy and wild these days. Then again, thanks to some bumper crops, and well-received vintages, the California wine industry as a whole has really enjoyed a lot of what seems like increased attention. A booming global market for fine wine might have something to do with that trend.
"We are amazed and humbled by the beyond-our-dreams results of this year's Auction Napa Valley," said Linda Reiff, president and CEO of the NVV, "and we are deeply grateful for the abundance we have been entrusted with. Imagining the difference these funds will make to our most vulnerable residents is a gift for which we thank each and every person who in some way contributed to the magic."