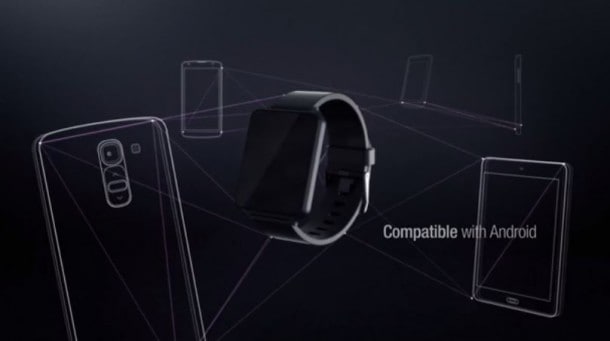 LG has released another preview of its coming wearable, dubbed the G Watch. In the "Product Movie" video we get a 53 second look at the upcoming smartwatch. Sadly, there's not a whole lot to see – possibly there's more to hear given LG's use of a dramatic, over-the-top soundtrack worthy of an epic FPS or Christmas movie release.
Powered by Google's new Android Wear platform the LG G Watch is expected to be released in the coming months, with most analysts pegging the price to be around $300.
Motorola is also working on a watch and has released preview photos, and recently held a fairly informative Google+ Hangout with team members even shown wearing it. Called the Moto 360, another wearable based on Android Wear, it too is expected to be released this summer.
One key difference in design between the LG G Watch and Moto 360 is the shape. While Motorola opted for a (widely loved) round face, LG is going with a more traditional, squared-off look. That will be very familiar to those who have followed the first generation of smartwatches. The Pebble, Sony Smartwatch, Qualcomm Toq, and Samsung Galaxy Gear all feature a square watch face.
The LG G Watch features a metal body("for a timeless look"), is waterproof ("for your outdoor activities") and has what appears to be a plastic strap (no word yet if that is removable, though based on what we've seen in this market with the Pebble, for example, I'd expect it to be easily swapped out).
Earlier this year, Google announced Android Wear, a slimmed down version of its iconic, and dominant, mobile operating system. Developer previews demonstrate the platform will rely heavily on voice activation. Like the Google Now feature seen on most newer Android phones, you will likely be able to get the watch's attention with an "Okay, Google" command. From there the functionality would be very similar to native Android with several commands (navigation, weather, email, stocks, search, etc.) at our disposal. Screen shots, and developer guides, reveal that the user interface will look very much like the cards-based metaphor seen on Google Now, and also worth noting, as increasingly seen on Google's web-based search results screens (I should give a quick shout out to Palm WebOS which was really the slick forerunner in the use of a swipable card metaphor).
It looks like this summer will be the big test for smartwatches.
Will consumers bite?
So far wearables such as Google Glass have not had much impact. Yet, the hype for wearables is huge.
Another question:
Is this like 3D TV (and possibly even 4K Ultra HD) … are manufacturers heavily marketing something new in hopes of generating another wave of sales now that the smartphone market has peaked?
WATCH: LG G Watch Revealed