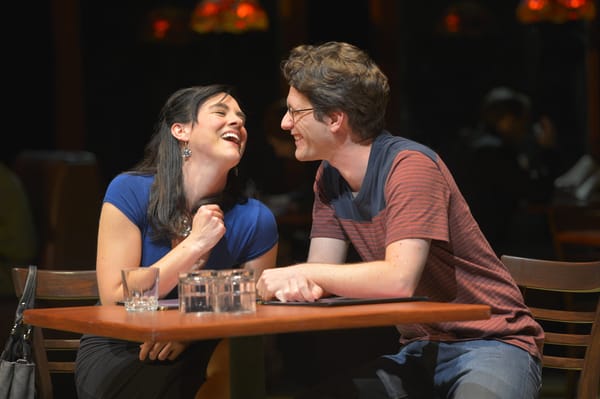 Lots to do in and around the San Francisco area. Once again we round up some of the top events–theater, arts, food and win, film–that have caught our collective eyes on Stark Insider.
A subject near and dear to this city's heart, Food Trucks, have earned the big screen treatment. Iron Man director Jon Favreau's new film Chef opens this Friday in San Francisco (and 10 other cities across the country). The comedy, about a chef who loses his restaurant job and starts up a food truck in an effort to reclaim his creative promise, is receiving strong early notices. Look for more soon on the story from Stark Insider.
Food also gets the stage treatment. Those in the South Bay may be interested in the premiere of The Big Meal at San Jose Rep. Dan LeFranc's play about restaurants and the messy process of creating life explores five generations of a family who experience "joy, heartache, love, and loss."
Or, why not experience the real thing?
Off The Grid, one of the Bay Area's best food truck events, continues on through the summer at various locations. If you're around SF, definitely look for the well-regarded Fort Mason edition that features a tonne of choice, and, of course, a ridiculously picturesque location along the Marina.
If you're in the mood for a short road trip and wine country getaway, get your motor runnin' and head south. To Monterey. That's where the sixth annual Santa Lucia Highlands Gala is being held – a fun day of wine exploration. Unlike Napa and Sonoma, this is the little region that could. It's well worth the effort, as many of California's emerging Pinots, and Chardonnays are being made here, or are made from grapes sourced here (La Rochelle, Steven Kent are good examples).
More details are below. Don't forget to check out the new Stark Insider calendar that tracks events across San Francisco, Napa, Silicon Valley including the arts, theater, food and wine, and indie film.
Let the show begin…
The Big Meal
Play
San Jose Repertory Theatre
Opens: May 14, 2014
In a quintessential American restaurant, two people meet, fall in love and begin the messy process of creating a life. From birth to that inevitable last course – and every corn dog, calamari and Cadillac Margarita in between – a potluck of characters' lives fly by like short order fare as five generations experience joy, heartache, love and loss. Expect humor and heartache as this off Broadway hit serves up a veritable theatrical feast.
LeFranc is the 2010 New York Times Outstanding Playwright Award Winner.
Chef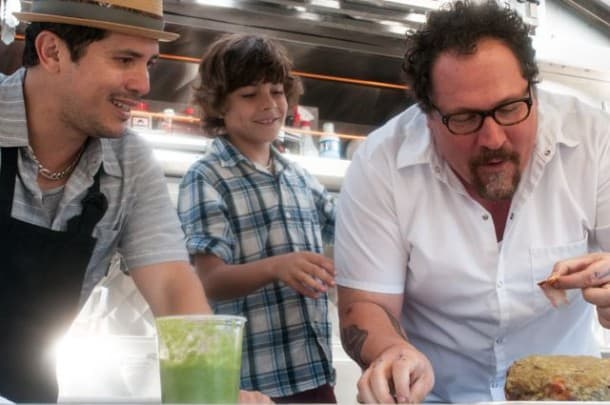 Movie
San Francisco
Directed by and starring Jon Favreau
Opens: May 16. 2014
A chef who loses his restaurant job starts up a food truck in an effort to reclaim his creative promise, while piecing back together his estranged family. Originally opened the SXSW festival.
Off the Grid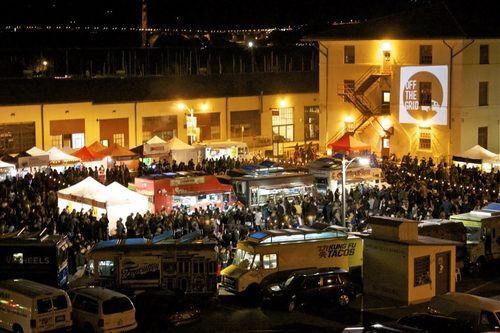 Food Event
Every Friday at Fort Mason, and other times at locations across the SF Bay Area
Santa Lucia Highlands Gala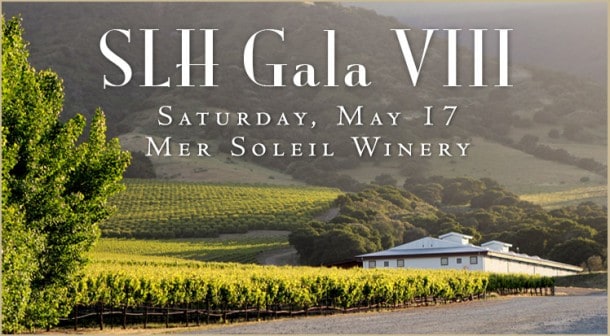 Wine Event
Salinas, CA
Join the vintners and growers of the Santa Lucia Highlands for this eighth annual, exclusive tasting. Sample limited release gems and hard-to-get vintages, often poured by the winemakers themselves. Learn more about the Santa Lucia Highlands Gala at the Stark Insider event calendar.
MORE THINGS TO DO:
— Intriguing art exhibition Wrong's What I Do Best continues at the San Francisco Art Institute. Here's a peak:
Wrong's What I Do Best – San Francisco Art Institute from Stark Insider on Vimeo.
— Gia Coppola's new coming of age film Palo Alto (based on the book of short stories by James Franco) hits the big screen and can be found playing around the country including San Francisco. Watch the Stark Insider interview to get a look at the creative process confronting the first time director.
— Rare musical revival DuBarry Was a Lady continues to play 42nd Street Moon. Stark Insider has the review, and a backstage feature featuring star and Academy Award writing legend Bruce Vilanch.