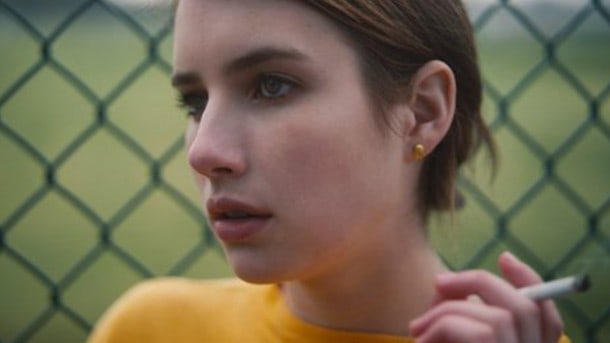 Think teen life is really like Glee or Twilight?
Gia Coppola surely wants us to reconsider our assumptions.
Palo Alto, a gritty new film based on the eponymous book of short stories by James Franco, takes us into an uncompromising world where teens smoke, fail to communicate, and embrace nihilism. In another words, like it or not: welcome to reality. And it's ugly, unpredictable, lonely.
But, is this film about the inherent struggles of youth, or the obvious challenges of taking charge on set for the first time?
"It's a movie about teenagers. Making your first feature you kind of go through all those emotions all over again, being a teenager," she says in this special Stark Insider video feature. "You're trying to figure out who you are. You can't articulate yourself, and kind of all that weird struggle."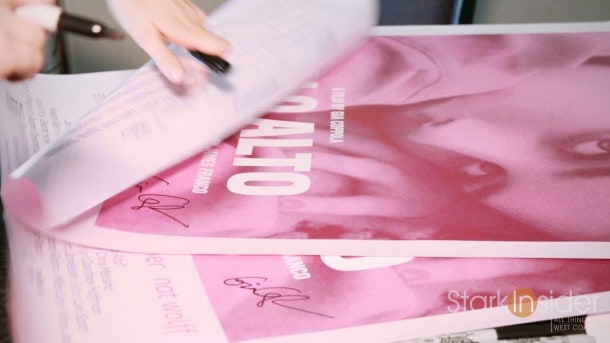 Gia's much heralded film has been making the film festival rounds (TIFF, Tribeca, Venice, Telluride) and I managed to catch up with the first-time director at SFIFF (where the film was a "Centerpiece" selection). What I discovered was someone exactly as billed: shy, intelligent, brimming with creativity. Also I found someone determined to make it on her own, famous last name or not.
A chance meeting with James Franco at a deli resulted in an exchange of ideas–including her well-regarded portfolio of photographic work. They decided to work together; Franco pitched the idea of bringing his book of short stories to the big screen. Some five years later, all that hard work and vision paid off in the form of a modern-day picture some are suggesting is the most authentic since Fast Times at Ridgemont High.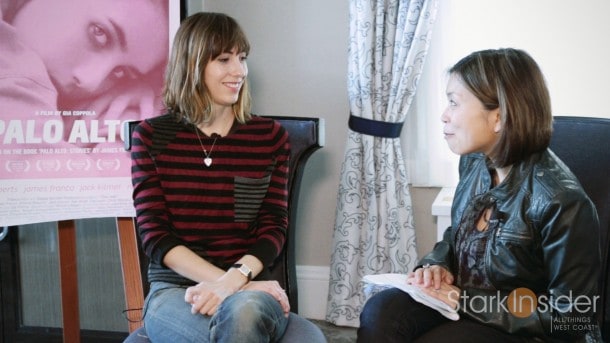 Of course, it wouldn't be Stark Insider approved if we didn't get to the real nitty-gritty… What is Gia's favorite gadget? And, okay, she likes cheeseburgers — but what is her favorite go-to spot? And, watch as she reveals a little-known fact about one of her first jobs. Cold, cold, cold!
WATCH: PALO ALTO – Gia Coppola on meeting James Franco, willingness to fail and cheeseburgers