Wine is hard work. I'm always reminded of the hustle at large tasting events in and around Northern California. At Premiere Napa Valley–an annual trade barrel tasting and auction–it's common for winery owners themselves to be feverishly working the Vintners Hall of Fame room at the CIA Greystone (Culinary Institute of America). They pour their hearts out, tell interesting and often extremely entertaining (and, if you're lucky, occasionally NSFW) stories, and generally hustle like there's no tomorrow.
In the 80's I used to work retail. It was a computer shop called "Mr. Diskette" in Ottawa. The mascot was a hoot – a floppy disk smiling notch to notch, waving the #1 sign, and skipping along. At the store I'd stand for hours. And hours. At the register. At the service counter. Then on the retail floor, fielding questions, showing off the latest in home computing tech. The Amiga! Atari ST! IBM PCjr! We even rented software. Standing for so long doesn't sound like a big deal, but, man, those were long (and fun) days. I'd imagine pouring wine is similar. Though I've never done it myself it seems like it would be very similar – standing for hours, making conversation with nary a moment to sit, let along breathe.
ALSO SEE: Scarecrow Winemaker on $4,300 Bottles of Cult Cabernet: "It was just a crazy price." (VIDEO)
All of that to say that's how we first met Olga Keever. She was hustling. She approached us with a '12 barrel pour of Keever. "Come on! Give it a try!" And we did. Conversation ensued. Olga's was yet another wonderful personality among so many wonderful personalities at PNV on that morning.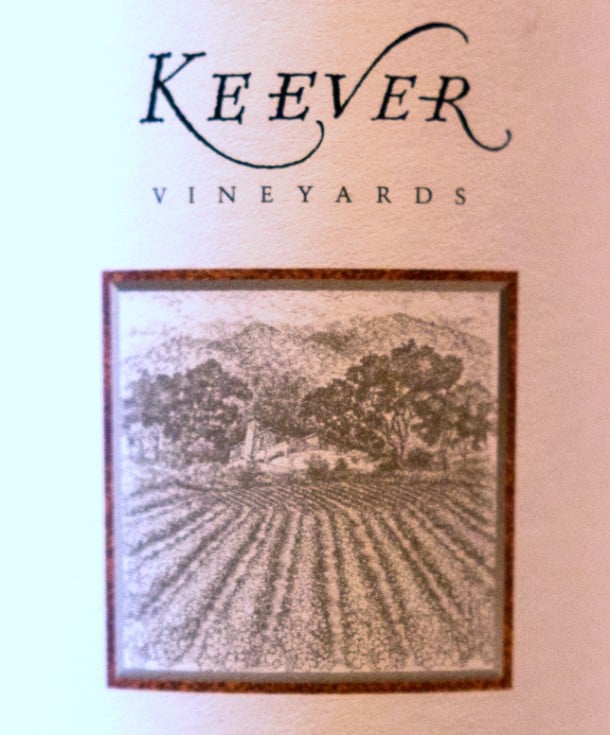 While Keever's barrel lots impressed, they aren't yet generally available (still Beta).  But this 2011 is. And it's my pick for wine of the week. Silky smooth, elegant, and quintessentially Napa. Which I suppose means it's delicious, showing all kinds of juicy and layered dark fruits; and with that aromatic vanilla quality that I just love about reds from this region.
Keever is (very) boutique. Only 360 cases of the '11 were made. And this is what I love about Napa (and also Sonoma): You've got an intriguing mix of large corporate-backed operations running right alongside veritable mom and pop shops. Both have their place. Both have their styles, stories – almost all worth exploring.
Congrats to Keever Vineyards. $45K for 5 cases. Great meeting you today Olga :), loved the hustle! #PNV14 pic.twitter.com/foZXRjW4FS

— Loni Stark (@lonistark) February 22, 2014
Yes, it'll be hard to find a bottle of this Cab. And if you do, it will likely be pricey. If you do manage to spot one in the wild, I say go for it. Splurge. Share it with family and friends on that next special occasion. Or maybe just because. You know, because. Every day together is a good day. Especially with a glass of nice Napa red. (oh, and steak et frites)
MORE STARK INSIDER: 'A Perfect Day' in Napa (VIDEO)
2011 Keever Vineyards Cabernet Sauvingion

Napa Valley

14.5%

350 cases, 95 pts.

~ $110

Verdict: Classic Napa. Hard to find. Highly recommended splurge. Hustle in a bottle.