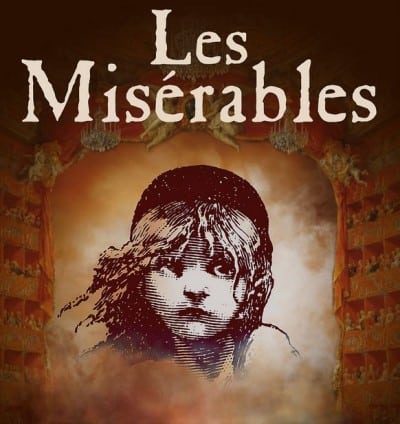 Student shows are exactly that: student shows. That said, they provide an inexpensive night out – without the sour feeling that comes from breaking the bank to see a highly vaunted show that doesn't meet expectations. Palo Alto Children's Theatre's former summer stock company, Wingspread, provided our family a priceless cultural education with productions of Hello Dolly, A Funny Thing Happened, Music Man, and other standards, all for a song. That the cast was composed of high school and college students was a feature, not a bug.
Founded in 1911, Stanford's Ram's Head Theatrical is a student-run theatrical organization. Every year it produces a Gaieties show, a series of one acts and a full scale musical. However, they shouldn't be confused with Stanford Repertory Theatre, formerly Stanford Summer Theatre, whose productions of The Importance of Being Earnest, Happy Days, and Old Times we've covered in the past. Stanford Repertory Theatre offers the community a far more professional experience.
This spring, the Ram's Head produced Les Misérables, an ambitious production in anyone's estimation. Performed in the Memorial Auditorium to an appreciative hometown crowd, the production has its share of high and low moments – but makes for an enjoyable evening out.
High points of the evening include Praveen Ramesh's Javert, David Lopez's Marius, Graham Roth's Enjolras, and Amy Dubose' Eponine. Ramesh's physicality – his ramrod straight back and thrown back shoulders – was so consistent that it imparted believability to his character that others occasionally lacked. Likewise, Chris Apy and Tonyboy Marin's performances of Gavroche (especially "Little People")  brought down the house.
Part of the issue was that the Memorial Auditorium stage is so huge that unless the cast is really, really good, energy dissipates, with ensemble numbers seeming to lose focus and sound getting eaten by the stage, a flaw that dogged the entire production.
That problem aside, this was a surprisingly fast-faced production. The first act flew by faster than any production of Les Mis I've ever seen. Set changes were seamless, silently and unobtrusively executed. Sets were simple and effective, especially the barricade.
Tonight is the last performance of this piece – and there's still time to get tickets for this local production. You'll have the chance to meet Eduart Manet, Theophile Gautier, Mrs. Victor Hugo, Juliet Drouet (Hugo's mistress) and a cast of other characters in the lobby.