In just a few weeks HTC is widely expected to release a refresh of its flagship Android handset. The HTC One or "all new" HTC One are predicting it will be called will once again do battle in the high end of the Android smartphone market, competing against against the likes of the Samsung Galaxy S5 and upcoming Google (most probably made again by LG) Nexus 6.
But as we're increasingly seen in tech these days, there are no more secrets left.
That means: leaks, leaks, and more leaks.
This time it's a series of leaked photos from a French tech blog.
As you can see–if these photos are indeed the real deal–HTC has opted for an evolutionary approach to the successor. Corners this time around are slightly rounded compared to the squarish original.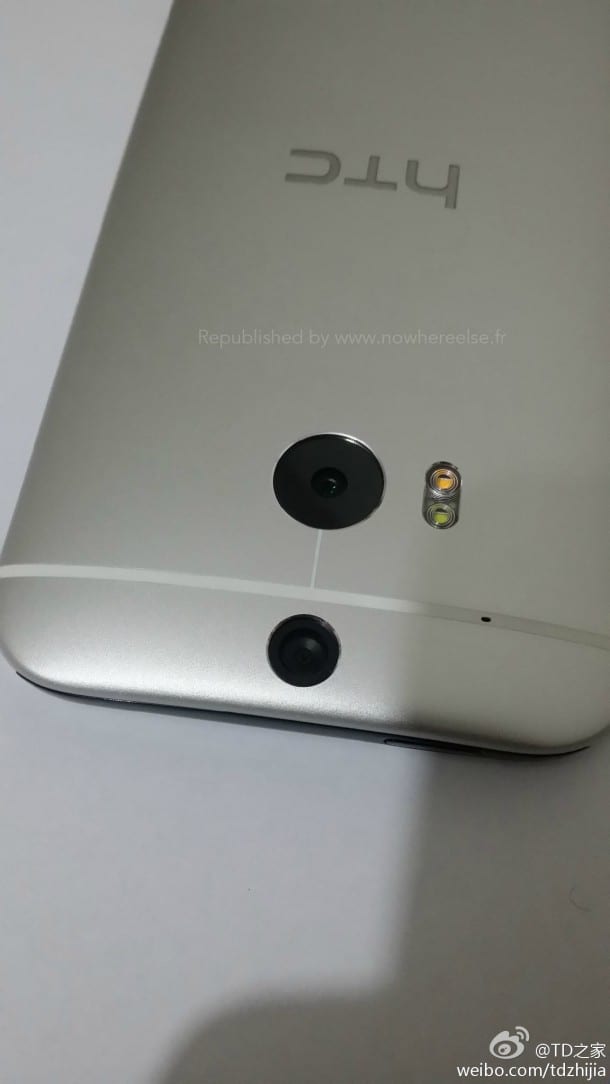 The thinking must be don't miss with a good thing. HTC received near universal praise for the original One. Many saw its design as the ultimate manifestation of the Android experience, rivaling even that of Apple and the iPhone 5S. Unfortunately, sales would not follow – or not at least in the levels flowing to Apple and Samsung. The last year, and few quarters, in particular, have been challenging for the Taiwanese manufacturer.
Is there truly a "window of opportunity", and could HTC rule Android this year as my colleague Clinton Stark suggests?
We should find out in a few weeks. HTC is scheduled to officially launch the 2014 version of the One at press events in London and New York City on March 25.
For the rest of the HTC One photos click through to No Where Else.