We will soon reach a major milestone this month for Stark Insider. It was about five years ago, in March 2009, that we began covering the San Francisco Bay Area theater scene. The Kite Runner at San Jose Repertory Theatre would be the first in many productions that would ignite our imaginations. Since that time the team has attended and written reviews of almost 500 shows; from Coastal Rep in Half Moon Bay, down to SJ Stage in San Jose, over to Aurora in Berkeley, and across the Bay Bridge to the Magic and A.C.T. in San Francisco, and just about everywhere in between, it's been a whirlwind, mileage devouring adventure.
Where does the time go?
We'll have more soon on our celebration of "500 in 5." For now I want to especially thank Cy Ashley Webb for her intrepid spirit. Her contributions over so many years here are certainly more than we deserve. It is my sincerest hope that her coverage has helped bring attention to under-covered parts of the arts community, and provoked readers to set out to the live stage. Thank you Cy!
Most importantly, though, it's all about the art. The plays, the actors, the directors, the set, costume designers, and everyone who burns the midnight oil to make it happen, to tickle us, and to bring us the extraordinary – for every moment of live theater is extraordinary.
In this week's round-up we have two shows on the Stark Insider radar.
At the Berkeley Rep, Steven Epp returns in the comic masterpiece Accidental Death of an Anarchist. The show opens this Wednesday and runs through April 20th.
Across the bridge, in San Francisco, San Francisco Playhouse  is staging its first world premiere commission. Written by Lauren Gunderson and directed by Bill English, Bauer explores the intrigue surrounding extraordinary Berlin painter Rudolf Bauer (of Der Sturm).
Many thanks for continuing to support indie film and art (and media!). We hope to see you on the town.
Let the show begin…
Accidental Death of an Anarchist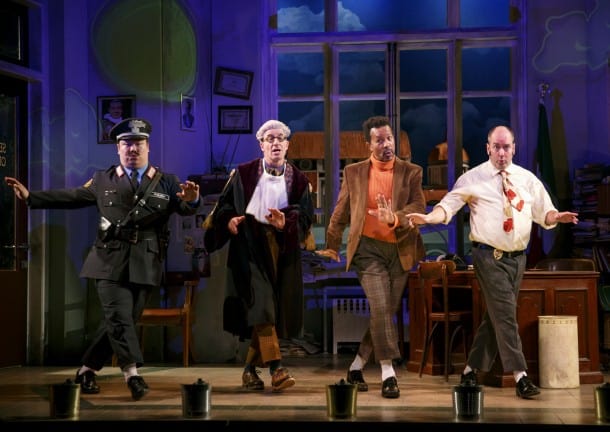 Berkeley Repertory Theatre (Roda)
By Dario Fo
Adapted by Gavin Richards from a translation by Gillian Hanna
Directed by Christopher Bayes
Opens: March 12, 2014
"A bank gets bombed, a suspect dies in custody, and the police inquiry turns into…a masterpiece of comedy? Steven Epp returns to Berkeley Rep for a criminally funny production of Accidental Death of an Anarchist. He delighted audiences as Figaro and The Miser—now he's back in another madcap show directed by Christopher Bayes. Nobel Prize-winner Dario Fo penned more than 70 incisive scripts, and this is by far his most famous. With Epp's outrageous Anarchist, Berkeley Rep hauls you down to the station for a hilarious interrogation of our culture."
Bauer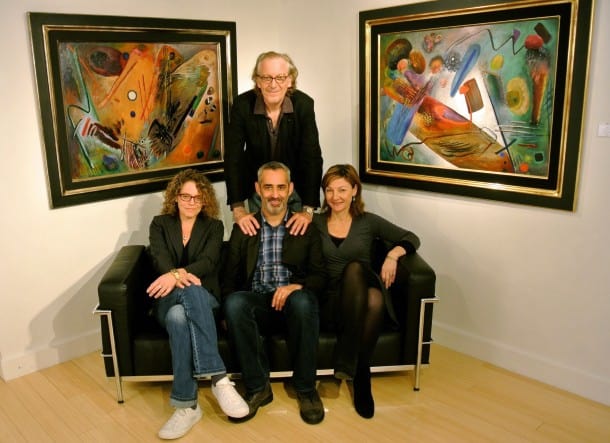 San Francisco Playhouse
Written by Lauren Gunderson
Directed by Bill English
Opens: March 22, 2014
"Why did he stop? Imprisoned by the Nazis, he sketched on scraps. His fiery love affair with Hilla Rebay (Guggenheim curator) lasted a lifetime. The Guggenheim was built to house his work. Why did the genius that survived all that suddenly stop painting? This is a San Francisco Playhouse commissioned work.
In his time, Rudolf Bauer was considered by Solomon Guggeinheim to be an even greater painter than his contemporary, Kandinsky. This production explores the power struggle and intrigue that caused this brilliant artist to disappear from the art world."
Stark Insider – Let the Show Begin… from Stark Insider on Vimeo.