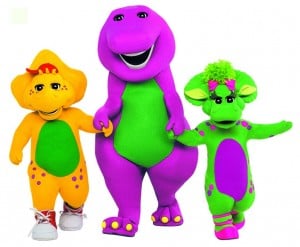 Google is reportedly set to release a rainbow of color choices for its (excellent) Nexus 5 Android flagship. Word is the 5-inch powerhouse will soon be available in red, orange, yellow, green, blue and purple. Currently the LG made handset is sold only in black and white models ($349 for 16GB, $399 for 32GB).
With last year's Moto X, Google took the concept of personalization to the next level. Using a web site to customize the phone (Moto Maker), buyers could experiment and choose a variety of colors for trim, the backside, and buttons. Want to show off your 49er pride? Order up an X in red and gold. Bob's your uncle.Even gorgeous woods are possible for those tired of thermoplastics.
Apple too seemed to have caught the anything but black and white bug in 2013. The iPhone 5S is now available in (gaudy) gold. And the iPhone 5C can scream for desperate attention in four different colors. Of course, Cupertino is no stranger to adding style and character to consumer devices. The original semi-transparent iMac and "Bondi Blue" may go down in history as the moment computers no longer needed to be boring beige boxes.
No question, for many a mobile phone is the ultimate fashion statement. Even siding with iOS or Android says something about the way you live. I mean, do you like widgets or not? Do you have a thing for Siri or not? Are you the type that enjoys touring Whole Foods or tinkering in the garage?
For me, the whole color thing is overblown, but not surprising.
I'll take my handset in black every time.
Those who like to add a splash of color, perhaps to match their shoes, their purse, or their yellow Lamborghini, well, then have at it. I'm all for it. No harm, no foul.
It's not surprising that Google, Apple and Samsung resort to fashion and style-based marketing. The mobile market is increasingly saturated, at least domestically – most new growth opportunity comes from emerging markets. Unlike in 2007 when Apple created the smartphone market with the iPhone, there's little to differentiate today's products. Walk into a Best Buy (it's possible) or surf the web for smartphones and you'll find a sea of non-descriptive rectangular offerings. Not too inspiring. Meanwhile, Google has closed the app gap; no longer can Apple use that as a wedge.
Tech is a funny thing. We hear a lot of hoopla about wearables and the great next wave of context-based services. Virtual reality. Flexible displays. But in the end what do we get?
A purple phone.
1.31.2014: Or, Red!