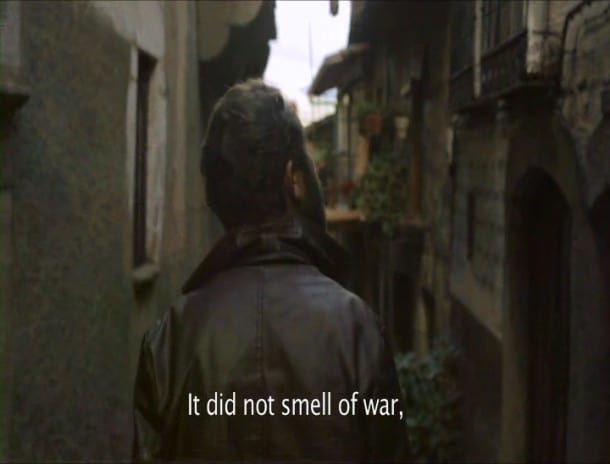 For whatever the reason there's been a wave of wine movies over the past few years (French film You Will Be My Son being one the more recent). In my estimation none have come close to Rex Pickett's  Sideways (2004), the gold standard and an imminently re-watchable film that established director Alexander Payne as the master of melancholy.
But along comes this little gem of an indie.
Mind you The Year and the Vineyard is anything but mainstream. You wouldn't dare describe the sophomore effort from Spanish director (and cinematographer and editor and screenwriter and producer) Jonathan Cenzual Burley as formulaic. Or literal. If you're one that likes to let their imagination fly and embrace the poetic this is a film for you.
A mystery is set in motion when a man falls from the sky onto a vineyard–in the process destroying at least one vine much to the owner's dismay. A wise-cracking priest, a starry-eyed lover, and the mysterious man himself set on a mission to see if a hole in the sky exists, and, if so, where it may lead them.
I just ask myself what would this man be thinking?
Set against the backdrop of the Spanish Civil War, Burley's film belies its budget; which, according to him was virtually nothing. In fact, he's been known to sell a lens or two to raise enough money to finish his films. And "finish" is the key word. Using one of his favorite metaphors he notes that many filmmakers want to buy a Mercedes. And yet it may take foreever to achieve that goal. So, his advice: but the car that does the job today, then work your way up. He's taken his own advice. Consequently the young filmmaker has two features already under his belt, with The Year and the Vineyard having enjoyed its world premiere on the big screen this week just north of San Francisco at the Mill Valley Film Festival.
Three qualities in particular standout with Jonathan Cenzual Burley's filmmaking.
The first is the dialog. His approach to the screenplay is poetic. "I just ask myself what would this man be thinking?" he says. And more often than not, the words that result are sumptuously poetic.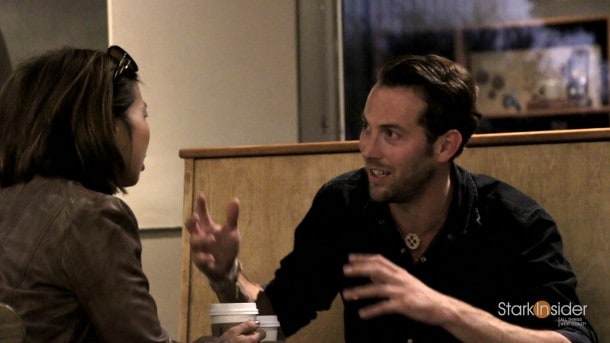 Visually, the film is also a treat. Yes, there's at least a few requisite vineyard shots. But beyond that there's a vintage feeling here. Maybe it's the Spanish influence. Or the the beautifully saturated colors. Regardless of how Burley pulls it off, this is a film that might have been released years ago. Maybe MVFF had found it buried in a 1990's time capsule next to Open Your Eyes. However, not everything is completely peachy. This is an up-and-coming filmmaker, yes; we're watching his rights and wrongs unfold before our very eyes. The tempo and editing, for example, occasionally betray the narrative.
WATCH: Filmmakers At Festivals Getting Coffee: Director Jonathan Burley (VIDEO)
Finally, there's the delightful music. The collaboration with Tim Walters appears to be paying dividends. Not overly sentimental, and staying true to the feeling of a Spanish love story, there's an incredibly organic and whimsical quality to the score.
Put it all together and in The Year and the Vineyard you have a gem of an indie.
Zoe Elton, curator for MVFF, told us she's utmost focused on quality–the cinematic experience that provokes. Indeed, thanks to a festival like this we can encounter a film like Burley's, one that would surely otherwise go unnoticed, at least in North America. And there's the real challenge: seeing this film. Your best bet will be to look for it at a film festival. Though Jonathan Cenzual Burley has an IMDB entry, I can't even find one for this film. If you do manage to find it, revel in what you can do with a few friends, zero budget, and unbridled imagination.