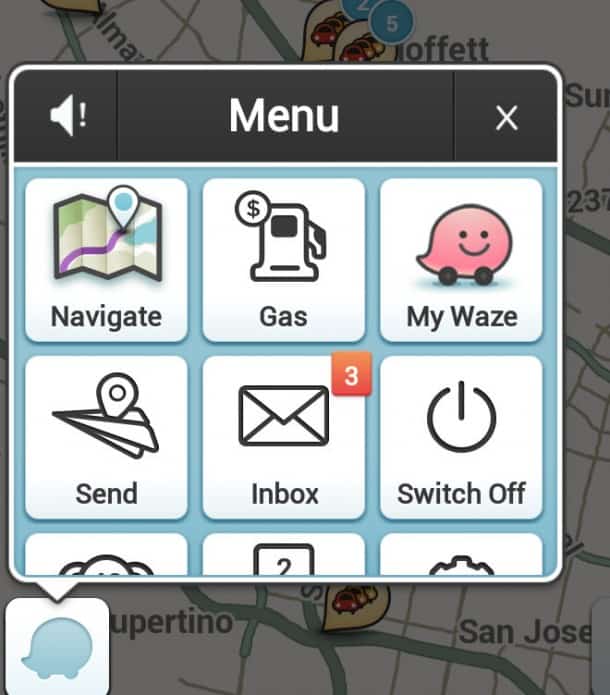 Not much surprise today from the team behind the stellar social navigation app Waze. An update, pushed out for both Android and iPhone, now defaults to a rather familiar search engine: Google. Coincidence, no?
From the Waze blog:
"Google Search became the default search provider which means you should get, better and faster results for all your searches."
Still, I have to give the team credit for at least mentioning in the announcement some of its competition, notably Bing.
As I wrote last week Maps and Waze continue to morph. Now that Google owns Waze ($1 billion acquisition), it only makes sense that eventually the two should find themselves integrating more closely. Eventually it wouldn't be too far fetched to see Waze as a feature. You would enable it, from within Maps, to add all of the social capability. Die-hard Wazers might find that suggestion offensive. After all, the community that the App has amassed over the past few years is quite impressive – and even features thousands of "Groups" of people with common commuting interests.
I gave the updated Waze (3.7.3) a test drive this morning in San Jose and around Silicon Valley.
The first thing I noticed was the new search bar. Sure enough, using it returns results from Google Search. When I typed "House of Pho" I got all sorts of mouth-watering results, including a great little new spot on Alamaden Expressway.
Thankfully, the icons on the map have been cleaned up. In the past the screen could get quickly cluttered with all sorts of information such as other Wazers, map chats, police, accidents, hazards, etc. To the point where the whole thing would become almost unusable (at least on the 4.7″ screen of my Nexus 4). Now, duplicate reports are grouped together. That eases some of the congestion. But I still think there's room for improvement here. I must say, when it comes to traffic congestion updates, I much preferred the old Google way: green, yellow, red overlayed on top of the road. Waze uses markers which I find much more difficult to understand on the fly.
If you have a 1080p display, you're in luck. The updated version now supports the higher resolution. That's something I can't test with my 720p Nexus, but maybe soon when the Nexus 5 lands… ?