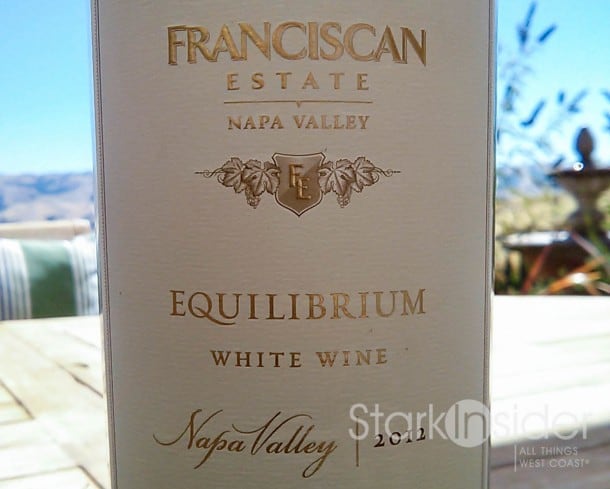 We've been receiving a truckload of wines here at Stark Insider. The wave of samples is part of the annual summer wines tradition. That means most are white; like this fine Equilibrium blend ($23) by Janet Meyers at Franciscan in Napa. It definitely caught my attention for reasons I'll get to in a moment.
But first, let's address the potential faux pas: Should you ever be caught drinking red, while wearing a Johnny Cash ensemble no less, after July 4th?
Well on the first count at least I say, yes! Of course. Sure, summer heat makes us gravitate towards jugs of Kool-Aid, kegs of beer, magical spritzers of some type or another, and light, crisp wines. Some of my favorite memories, though, come later in the afternoon, while enjoying a red wine, say a Russian River Valley Cab, or a Carneros Chardonnay, or a Sonoma Zin, as the sun goes down, and the day cools down. Add a few sliced tomatoes with balsamic vinegar, olive oil and feta, with some good conversation and you have yourself instant Valhalla.
WATCH: Dynamite in Napa Valley (Video)
About the whites, and that summer wind…
Chard remains my all-time favorite grape – it's so amazingly flexible. Just witness how it has morphed over the years from an over-oaked beast, to the steely, nuanced classic it is today (well, the majority that is). Riesling comes a close second in my books, partly because it pairs so well with spicey food, but also because it can age well, and shows lots of the so-called "terroir" (just compare one from Washington State with one from Germany).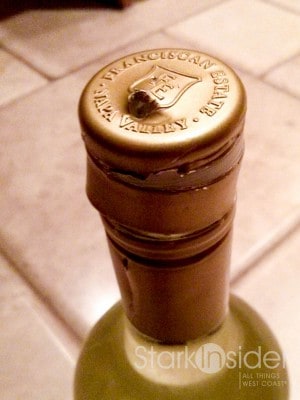 Sauvignon Blanc has always been too flowery for my palate. Often it can be like chewing a Lilly mashed up in some spring water.
Which is a long way of getting to around to why I like this Franciscan blend.
ALSO SEE: A Toast to Robert Mondavi
Made primarily from Sauvignon Blanc (72%), winemaker Meyers tosses in enough Chardonnay (17%) to offset that over-fruitiness you might typically get from a straight-up SB. A dash of Muscat (11%) does sweeten things up, and makes this wine a great friend of the summer cocktail party. Clean, crisp – definitely. But also enough fruit; more citrus, thankfully, than floral.
Harmony, indeed. Seek it out. At only $23 you get a quality white from the Napa Valley that can be enjoyed alone, or paired with all manner of food.
Franciscan Estate 2012 Equilibrium White Wine

Napa Valley
12.5% alc.
5,949 cases produced
$23, 90 points
franciscan.com