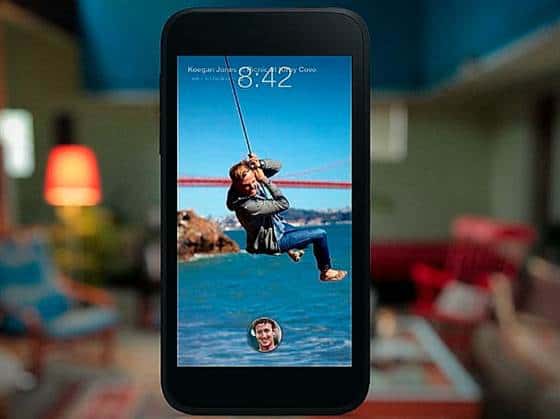 Despite my skepticism about the 'Facebook Phone' today's presentation convinced me that Facebook is on the right track.
With Facebook Home, Mark Zuckerberg will keep the company focused on its core strengths: software and social networking. HTC is the partner of choice, unveiling a $99 handset (HTC First) that will ship with Facebook Home and run on the AT&T network.
Current Android users can download Home from Google Play starting April 12th. But only those with handsets made by Samsung (Galaxy S3/4) and HTC (One). Others, like me, with a Nexus device, will be unable to partake in Chat Heads, Cover Feed, and other social goodies, at least for now.
As expected, Facebook is flipping the mobile paradigm. From apps to people. No surprises there. Rather than overwhelm us with various home screens and icons, Home immediately sends us headlong into the world of Facebook – status updates, photos, messages float across the device, without disrupting (though that's debatable) the task at hand. One demo today at the Menlo Park press event showed incoming messages, accompanied by avatars, float across a New York Times story. The idea is that we no longer need to furiously switch between apps. "That's frustrating," said Zuckerberg.
So far I like what I see.
Android is the prefect platform for the Facebook engineering team to have at it; it's open nature reduces risk, and provides an enormous amount of control. It's still an Android phone. But with a Facebook skin. Much like HTC Sense, MotoBlur and Samsung TouchWhiz–all customizations that sit atop stock Android giving the mobile operating system a unique look and more user-friendly features–Home gives existing Android phones a fresh personality.
I particularly like the gesture-heavy design of Home. It seems as everything is fluid. Chat Heads can be dismissed or engaged easily. The app drawer is sill there, available with a swipe up. And Cover Feed is a pretty, almost Flipboard-like, view into the social web (or at least Facebook's version of it) with swipable access to new stories.
Will I use Facebook Home?
Probably not.
Not that I have a choice anyways. I run a Nexus 4. Only recent HTC and Samsung phones are supported at launch (April 12); LG is not on that list.
Regardless, I prefer to see weather, headlines (via USA Today, Google Reader, News360), messaging (Google Voice) and the calendar on my home screens first. Social networking comes second – I like that those apps are self-contained (Facebook, UberSocial, Google+, etc.) but that notifications still pop up on the Android status bar.
The biggest question on my mind after getting a preview of Home is:
How will Apple respond?
I appears that Facebook can't build Home for iOS. Will Apple's next version of iOS have a social networking-like skin? One challenge is Apple's distinct non core competency in this arena. Their last social networking effort, Ping, was an unmitigated flop. Other technology coming out of Apple's labs in recent memory, like maps and Siri, pale in comparison to Google's equivalents.
Making the phone about social is a smart move. If we spend hours in Facebook every day, building the mobile experience around it makes sense. The risk to end users is non-existant: install Home (via Google Play), try it, and if you don't like it just revert back to stock Android. Zuckerberg and team are on the right track – the pressure is now on Apple.