Remember when Google CFO Patrick Pichette said new Android phones made by its Motorola Mobility division won't "wow"? It was a surprising admission. If this leaked photo of a Motorola Android soon to hit the market is real, then he was absolutely spot on in his assessment.
Woe is this design: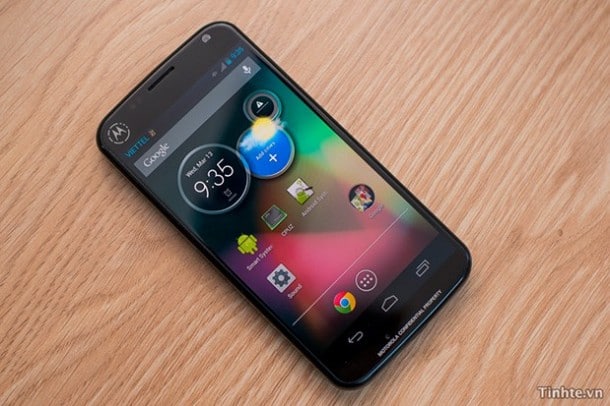 This is apparently an handset we'll soon see. Spec-wise, according to Tinhte who published the photos: 4-inch 720p screen, Snapdragon S4 Pro, Adreno 320 GPU, 2GB RAM, a 2,000mAh battery.
Fortunately all signs point to this device being a mid-range offering. Surely, if an "X Phone" emerges, it will look nothing like the photo above.
There's nothing necessarily terrible about the design, but it's far from the gorgeous handsets we've seen hit the market recently. The HTC One and HTC DNA are gorgeous, especially the new ONE that just launched. Bezels are thin, dimensions are lean. There's a exotic sports car quality to the looks too that hits all the right notes.
What happened to Motorola?
This is the company (and now, of course, Google division) that rebooted the RAZR brand, and delivered, with the RAZR HD and RAZR MAXX HD, arguably the best Androids the market has ever seen.
Ever since the OG Droid (2009) I've been a big fan of Motorola hardware. I hope the good people at Google can turn this thing around. Unfortunately it would seem, according to Pichette at least, that this design drought applies to an entire "pipeline" of devices. That kind of news doesn't bode well for us guys holding out for a killer Moto-made Nexus device.