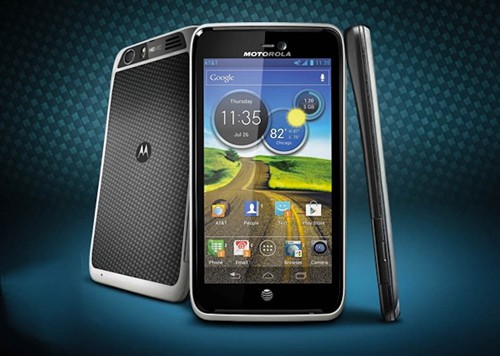 When it comes to the best user experience most immediately think of Apple and the iPhone. However, a new report by On Device Research (see below) suggests that Android-powered devices aren't that far behind – and in some cases actually surpass the iPhone when it comes to user satisfaction.
According to the results, the Motorola Atrix (8.7 out of 10) scored better than did the Apple iPhone 5 (8.3), and, as the
In addition, three other low cost Android phones — the Motorola Droid Razr M, HTC Rezound 4G and Samsung Galaxy Note 2 –surprisingly also placed ahead of the iPhone 5.
The study, one of the largest of its kind, is based on a survey of 320,000 mobile users.
Speed matters
Despite its battery draining ways, 4G appears to have a positive impact on device satisfaction. From the report: "the top 5 devices for satisfaction in the U.S. are 4G capable devices, and users with a 4G subscription reported a higher device satisfaction (7.76) than those with no 4G subscription (7.28).
Apple still rules the roost
In the number spot with a 7.72 user satisfaction score, Apple still leads all manufacturers. Google (7.68) comes in second, followed closely by Motorola (7.49). Oddly, given all of its sales success (Galaxy S3, Galaxy Note 2), Samsung (6.15) placed dead last in user satisfaction. RIM (6.15) – now named BlackBerry – didn't fare well either, though it will be interesting to see if its user satisfaction improves now that the BlackBerry 10 platform is shipping.
ALSO: Clint on Mobile: 3 Things I'd Like to See in Android 5.0 Key Lime Pie
Key takeaways
Clearly the gap in the quality of user experience between Apple iOS and Google Android has diminished.
Android has steadfastly improved over the years, with the latest Android 4 "Jelly Bean" release seen as on par or better in several important areas (notifications, widgets, Maps).
Many analysts say the iOS platform is aging, and has fallen a step behind in terms of innovation. While BlackBerry 10 and Windows Phone 8 have added gesture-enabled features, and slick, customizable screens, iOS is stuck with an interface that looks pretty much the same as it did when first released in 2007.
READ: Mobile Device User Satisfaction