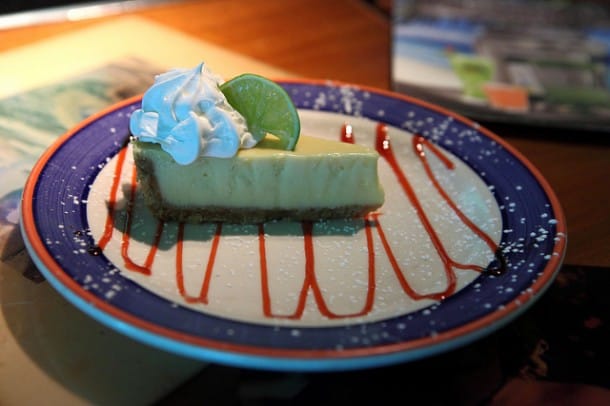 Odds are Google will unveil Android 5.0, Key Lime Pie, this May at its Google I/O developer conference.
If history is any indication in addition to getting a peek at the latest version of the Android operating system, attendees will likely walk away with a bag full of the company's latest kit – if I were a betting man I'd say that would include a Google X phone (running KLP) made by Motorola (one can hope), an updated Nexus 7 tablet, a supped-up Chromebook, and possibly some sort of replacement for the ill-fated 'Q' media streamer (Google needs a viable answer to Apple TV and in some respects the Xbox720 and PS4 in its quest to own a piece of the living room).
Google Glass could be a wildcard as an I/O handout. I highly, highly doubt it, but it would be a hoot to see everyone get a pair, then storm downtown San Francisco like Google-sponsored Cyborg Zombies. All hail Brin!
With Android 4, Jelly Bean, Google has nearly perfected the mobile operating system. It's highly flexible (re-sizable widgets, themes), slick (thanks to the successful efforts with 'Project Butter') and it in by no means trails the iOS and the iPhone in terms of quality apps.
After spending some time with Microsoft's surprisingly good (though app deficient) Windows Phone 8, and the new BlackBerry 10 platform there are a few things that I think Google can do to further distance it from the aging iOS platform. I'll say this up front: notifications is not one of them. If there's any other OS or platform or device that does notifications then Android JB and its feature-rich, pull-down notification bar, I've yet to see it (and that includes 'Hub' on BB10). Most of my beef with Google's Android-based products has to do with the hardware, not the software. Nexus 4 is decent, but I would much prefer some ground-breaking design, a larger screen, and far better battery life. So here I'm focused on the software side- and I had to wrack my brain pretty hard to just come up with these three:
3 things I'd like to see in Android 5.0 Key Lime Pie
Bezel-based gestures/controls
As long as the bezel is there (and I expect it disappear real soon), might as well use it for something useful. For example, in place of a power button, why not use the bottom or top bezel for a gesture-based equivalent (sound familiar?). Though I wouldn't want to see the physical volume controls disappear from the side, there's also no reason why there couldn't be a gesture that could happen somewhere on the bezel/screen.
ALSO: Is Samsung's 'Galaxy' a better brand than Google's 'Android'?
Further integration of Google Now
I'm convinced Google Now is a winner. It's a few iterations away from transforming our smartphone lives into mind-blowing experiences that anticipate what we want, give us relevant information at the exact right moment, and improve the value of our everyday lives but presenting opportunities we didn't know existed. Sure, a lot of that is here today. It's quite discreet – on the Nexus 4 you need to hold down home and swipe up to open Google Now – but behind the scenes Google is building a massive profile of user information on us that cuts across the Web (Google Search, Google+, Chrome), and mobile (location, connections, etc.). So in 5.0, I think it's time Now becomes front-and-center of the Android experience. The cards (stocks, travel, events, weather, movies, sport scores, etc.) needn't exist just behind-the-scenes. I could imagine some sort of floating interface, or fly-ins that make this stuff available to us in various apps, or parts of Android. How exactly? I have no idea! I'll leave to the Google engineers; they're already two or three steps ahead.
Software-battery optimization
Battery life is a quasi-hardware/software issue. If you put a big enough battery in a phone (Galaxy Note II) you can expect, well, great battery life. But on smaller devices, and in a quest to slim-down profiles that's no always possible. Android historically is known to have run-away processes. Unnecessary stuff is constantly happening in the background. Lots of polling or activity that requires 4G or Wi-Fi services crushes battery life. I realize Google has made monumental progress in this regard – coming from the OG Droid to the Samsung Galaxy Nexus was an astonishing eye opener. Still, what's the #1 issue you see Android users complain about on forums? Battery life.
That's my top three. I have a lot of little things on my list too, like better stock news/weather widgets, customizable app icon sizing, full-screen user interface (i.e. no wallpaper showing), customizable softkeys, among others. These are 'features' though, and no doubt many will make it into Key Lime Pie.
Thinking through what Android is missing is not an easy exercise. Over the past few months with my Nexus 4 and Jelly Bean I've continually asked myself, what is this phone missing? The answer: not much. That's testament to what Google has accomplished with an operating system that was still an infant (Android 2) just three years ago.