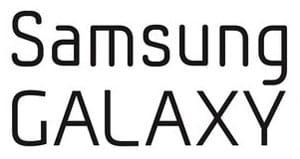 Samsung pumped $15 million into its two minute Super Bowl featuring actors Paul Rudd and Seth Rogen. Google didn't spend a dime.
There's a brewing suspicion – backed by strong evidence – that Samsung's "Galaxy" brand is better, or at least generates more awareness with consumers than Google's "Android" moniker. The two, of course, are not synonymous. The former is used to label a line-up of smartphones (that run the Android operating system) such as the hugely successful Galaxy S III, and Note II, while the latter is the brand for a mobile platform, specifically all the software used to power devices made by manufacturers that license it (open source).
Business Insider, in a succinct, slightly Buzzfeed-like assessment of the situation ('Android' Is Over – Normals Call It 'Galaxy'), says, "It's a pretty safe conclusion to say that A) Galaxy is a more profitable brand than Android, and B) Galaxy owns more mindshare than Android."
And then: "Is this horrible news for Google?"
That a partner brand (Samsung) would be better known and more valuable than the licensee brand (Android) is an interesting, though not entirely surprising, supposition. But I'm not so sure the tail is wagging the dog.
Google is I'm quite certain just happy to see Android used on as many devices as possible. The more the better. Quite simply, more devices running Android means more end users tapping into Google's network of apps and services (Search, Maps, Chrome, Gmail, Google Now, etc.) — and not Apple's — which in turn means increased potential for mobile ad revenue. So when Samsung spends $15 million on a Super Bowl spot that pounds the heck out of the name "Galaxy" into our collective conscious (and amusingly so) and couch potato Bob then runs to his nearest Verizon store (no doubt during the power failure) and plunks down $200 on a Galaxy S III, the winner isn't necessarily so clear.
Given the amount of investment Samsung has poured into Android over the years, there's substantial cost (and therefore risk) in switching operating systems. Many suggest it's working on a home-brew replacement (insane I say!). In this case I'd say the dog is fully in control.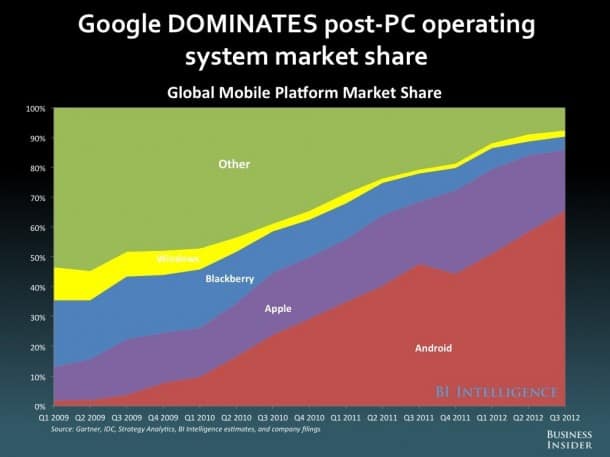 The interplay between the "Galaxy" and "Android" brands does create an interesting dynamic in the marketplace. In some ways it's the very essence of co-opetition; that two companies have to sleep with each other, smiling, while underneath they're both ready to pull a Sharon Stone, and reach down for that – dum, dum, dum, dummmmm! – ice pick.
But wait until they get a load of the Google X phone, almost certain to bow at Google I/O this May.
My bet is it will be made my none other than Google's in-house Motorola Mobility unit. It would be Google's first time combining its own hardware with its own software in a vertical integration play that's been nailed to perfection by Apple.
If the X phone is a play for the mainstream consumer (something I still believe "Nexus" is struggling to do) then we can expect a massive marketing campaign. X vs. Galaxy. In essence, since Android underpins both devices, Google would be battling itself, at least on the operating system side.
In the end I don't think Google cares too much that Galaxy is possibly a better known brand with consumers. What matters most to Mountain View is the mindshare of the developer. Just ask Microsoft (Windows Phone 8) or BlackBerry (BlackBerry 10) how important that audience is.
[Business Insider: 'Android' Is Over – Normals Call It 'Galaxy']