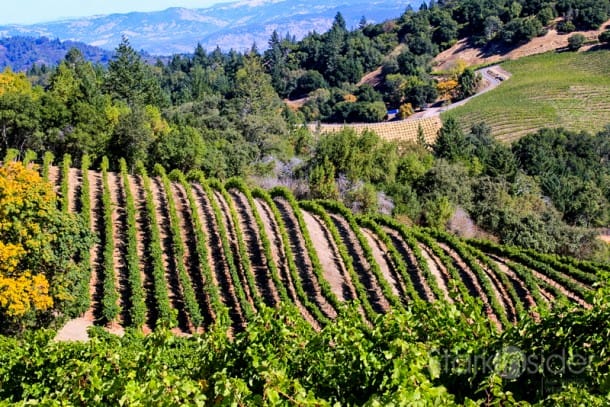 A few years back I made the trek up to Mount Veeder in Napa. Local Bay Area wine press had been invited to taste through the latest releases. On that day we all agreed the views were stellar. I've been fortunate to take in Napa Valley from one stunning vista after another, but the panorama on that day would not soon be forgotten.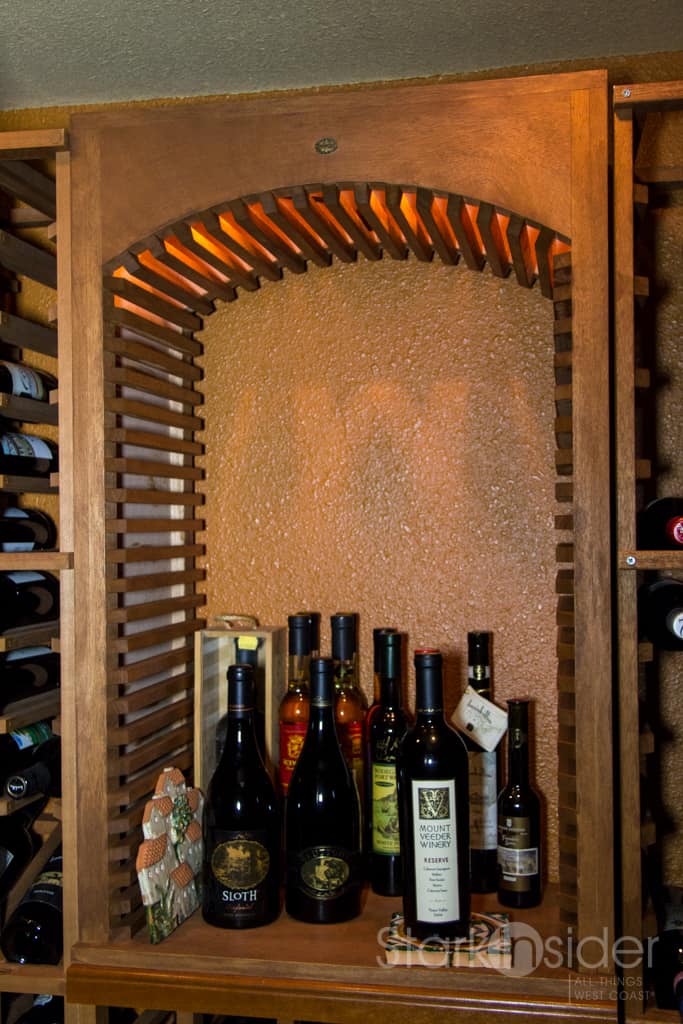 The wines, on the other hand, were controversial.
If there ever was a case to say YMMV, a bottle from Mount Veeder Winery (St. Helena) may very well be the exclamation point.
One oenophile's bottle of backbone and welcoming character, is another's austere weird-face-maker too full of tannin. This Mount Veeder is a wholly different animal than the Silver Oaks I reviewed yesterday.
So be it then. Let's call this Cabernet what it really is: Darth Veeder. Eager for the spotlight, and full of personality, it can dominate the scene. But, darned if it doesn't grow on you, and — if you take the time to try to understand — cloak you in far-out fatherly love.
All that ridiculous back-story notwithstanding, this is a terrific wine. I should note I drink espresso sans sugar, and don't put salt or butter on my foods. Give it to me straight bonne homme. But did I mention, YMMV?
ALSO: A Cover-Up in Napa (and an incredible Shiner)
So be it then. Let's call this Cabernet what it really is: Darth Veeder.
Mount Veeder is unique for its hilly terrain. Located  among the Mayacamas Mountains you don't operate machinery up here. Instead it's all about old school hand maintenance, picking. Water retention in the volcanic soil is an issue. The grapes are near starved for it. The result is a damn angry grape, and a relatively more "pure" expression of flavor compared to what you might otherwise find on the valley floor. Translation in the glass: exuberant tannins, and firm structure. You won't hear the word "flabby" used to describe one of these Cabs (and cheers to that!).
Mount Veeder Winery 2006 Reserve Cabernet Sauvignon, Napa Valley
86% Cabernet Sauvignon, 7% Malbec, 4% Petite Verdot, 2% Merlot, 1% Cabernet Franc
3,490 cases produced. $80.
Highly recommended.