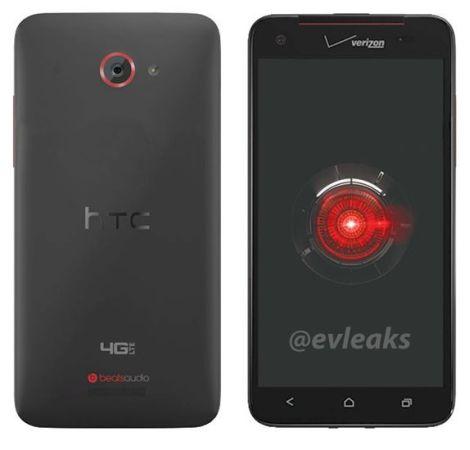 UPDATE: The DNA battery is non-removable, and the article has been corrected on that point.
Though I previously nixed the idea, here I am ready to place an order tomorrow for the new — LTE-less — Nexus 4, Google's latest flagship Android smartphone. Turns out, that the secondary market for the Samsung Galaxy Nexus (2011) is stronger than I thought (I'll write more about why later; also surprising I just sold my Nexus Desktop Dock for $60), so upgrade here I come.
But hang on a sec… Droid DNA. HTC. 5-inches. 440ppi. 1080p. Quad-core. LTE. Slick Ferrari-inspired design. Zinger.
I'm probably not alone facing (yet another) Android Dilemma: Nexus 4 or Droid DNA?
(and, yes, the Galaxy Note II is the obvious match-up here, but I'm comparing these new devices as they're the two I'm considering)
Which Android smartphone is the best upgrade as we head down the stretch in 2012? For starters, if you absolutely must have LTE, and don't mind contracts, then the choice is obvious. Droid Does. And you should jump all over the Droid DNA. If you're like me and are perfectly fine with HSPA+ (a slower network, with quasi-4G speeds – though quite decent based on testing I've done around the SF Bay Area on an unlocked Samsung Galaxy S II netting about 10Mbps at times), then the decision is a little tougher. But juicy. These are both stellar devices, and the world of Android is ending off the year strongly. Last year about this time, I predicted we'd see all sorts of quad-core handsets at CES. Well, uh, missed it by this much. Still, we did see the faster processors in tablets over the summer (my favorite being the Nexus 7) and now, finally, in Q4 is looks like quad-core smartphones are the new standard.
LTE aside, here are some other considerations if you're having a relentless, mental tussle:
Battery
My now departed Galaxy Nexus had a removable battery. The Nexus 4 (made by LG) does not. I would scream bloody murder, however, when I tallied up the number of times I removed or replaced the battery in my Nexus during 5 months of ownership I came up with this figure: Nada. Zip. Zero. Zilch. Ditto that with my previous Android, the landmark OG Droid (made by Motorola). Not once did I remove it (except once or twice to reset the phone). For me, at least, it must be some form of paranoia. The battery must be removable! I can see how others would justifiably need it to be removable; for me, I've come to the conclusion that it doesn't matter.
Once serious concern I have about the DNA is its paltry battery size. At only 2020 mAh it makes one wonder how on earth it'll get through a whole day without needing a charge. For point of comparison, the Note II has a beefy 3100 mAh battery – makes sense since it needs to provide enough juice for a 5.5-inch screen. At 2100 mAh, even the Nexus 4 features a larger battery.
Battery: Nexus 4
(UPDATE: batteries on both the Nexus 4 and — as we learned yesterday at the unveiling — the DNA are non-removable)
Bigger is Better (maybe)
Droid DNA brings brawn to this battle of Android titans. Its 5-inch screen looks to be the cat's meoh – and we should find out soon enough when Droid Dog (good on 'em landing that deal) does a live unboxing next week with Verizon/HTC . Meanwhile, with a 4.7-inch display, the Nexus 4 doesn't exactly scrimp. For some, in fact, the smaller size may be more manageable. And don't forget about that 1080p spec. The Droid DNA is shaping up to be a brute.
Display: a toss-up
Software Updates
Okay, this one should be as obvious as day. Nexus have always been first to get the latest versions of Android. I don't see that changing anytime soon. I think we're all too well aware of the carrier slow downs thanks to lengthy QA proceses, or just flat out reluctance to allocate resources to existing customers.
Latest and greatest Android updates: Nexus 4
Softkeys vs. Capacitive Buttons
Here's an often overlooked consideration. As amazing as a device as it is (TouchWiz notwithstanding) one reason I wasn't too keen on the Galaxy S3 was Samsung's decision to go with a physical home button and two capacitive buttons. The GNex, and now the Nexus 4 both go the softkey route, which I prefer.
Capacitive buttons: Droid DNA
Softkeys: Nexus 4
Carrier Lock-in
At just $299 (or $349 for the 16GB model) for an unlocked contract-free device, the Nexus 4 is a screaming deal. Do a quick scan of eBay and you'll find phones almost a year older (sometimes more) selling for $500-700 unlocked. What up?! Buying direct from Google is an incredible bargain; I can't find any downside, except for the lack of choice. I have a SIM card with T-Mobile's $30 unlimited data plan and can swap it between unlocked devices. Since I've sold my GNex I'm now using a superb Galaxy S II as a daily driver. When Nexus 4 arrives I'll pop in the SIM and be ready to go. All of this freedom, without early termination fees, bloatly monthly fees, or contractual obligations. If you detest carrier control, then Nexus 4 is heaven sent. On the other hand, if you simply don't mind using the same phone for a year or two (and want LTE!) then signing up on Verizon isn't the worst thing you can do. But for a guy like me who bleeds early adopter, then there's only one choice… I think… maybe that will change tomorrow… I know… flip-flopper…
Freedom from contracts: Nexus 4
Pure Android
HTC Sense vs. Pure Android. Personal preference here. I like the stock Android experience, but Sense has improved, and is likely the best of the skins out there.
Pure Android: Nexus 4
Skinned with Sense: Droid DNA
There you have it. Just one guy's thought process on the N4 vs. DNA. It's also worth mentioning that the neither the DNA nor Nexus 4 feature a memory expansion slot. No big deal for me, really. I use the cloud for just about everything.
If the DNA we're sold directly by Google I'd go for it – I prefer HTC design/build over LG, plus bigger is better in my books. Unfortunately (for me at least), the DNA will only come via Big Red, which means contracts. Commitment. Ugh. On the other hand, LTE is blazes, and the best network in the land.
BTW – What is happening with Motorola?
Remember the days when Motorola released Android phones? Word is that Google is most interested in its patent portfolio, then its products. Time will tell. Will Google continue to make phones, or is partnering — with HTC, Samsung, LG, and others — the way forward?
It looks like as the end of 2012 approaches, the two top dogs in the land of Android are Google's Nexus 4 (made by LG) and Verizon's Droid DNA (made by HTC). Both run Jelly Bean (sadly, while the N4 ships with 4.2, I've read the DNA will ship with 4.1 – see aforementioned blurb above on Carrier Lock-in), and both promise to deliver to offer Apple mighty stiff competition. The approaches here are what seem to matter most. Sure there are differences in the specs (notably the display), but at the end of the day it comes down to a carrier control vs. freedom decision.
UPDATE 10.14.2012: I went with a Nexus 4 8GB. As many are saying, the Droid DNA is a killer bit of kit. But the paltry battery size is cause for concern. And, after making the move to T-Mobile pre-paid sans contract, I could not imagine being locked in again (in more ways than one!). So Nexus it is. Plus, I'll no doubt be hopelessly anxious to upgrade again in 6 months – joy to the swappable SIM…