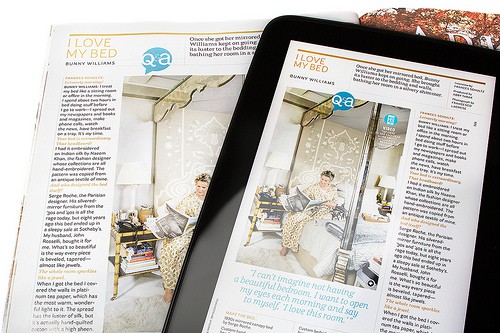 This one caught me by surprise this morning:
"Nexus sales light."
As reported by Forbes, analyst Evan Wilson of Pac Crest has cut Google Nexus sales estimates for 2013 by 34%. The new forecast — which includes the new Nexus 4 smartphone, and Nexus 7 and 10 tablets — now calls for 9.6 million shipments versus the original 14.6 million estimate.
Regarding the Nexus 7 tablet, seen as Google's most well-received Android tablet to date, Wilson writes, "While Google was able to design and ship a well-received device, we believe that competition from Apple and Amazon continues to absorb most of the demand for tablets in Q4."
He expects the Nexus 7 to sell at one-tenth the rate of the iPad.
Ironically, because Google loses money on the Nexus 7, shipping less of them actually has a positive impact on profitability. Hence, a bump in EPS estimates along with the update.
Of course, estimates are just that: estimates. One could suggest the original forecast for 2013 of 14.6 million units was unrealistically high, and, therefore, lowering it is not necessarily symptomatic of low demand for Nexus products, but merely the result of an overly optimistic analyst. The headline is a bit odd, given the stock-outs of the Nexus 4 smartphone. Released just a few weeks ago and sold direct by Google, the Nexus 4 sold out in less than hour, and has been out-of-stock since (though an email from Google confirms more will be available today).
One thing is for certain. The market for tablets and mobile devices in general is as competitive as ever. Amazon reportedly had its biggest sales day ever for the Kindle tablet range on Cyber Monday. Apple recently introduced an updated iPad (even after launching the previous generation just earlier this same year), in addition to brand new iPad Mini model for only $329 – its lowest priced tablet yet. Microsoft entered the tablet market with the Surface RT tablet. Priced from $499 it has received mixed reviews, though perhaps not quite as negative as those for the controversial Windows 8 operating system.