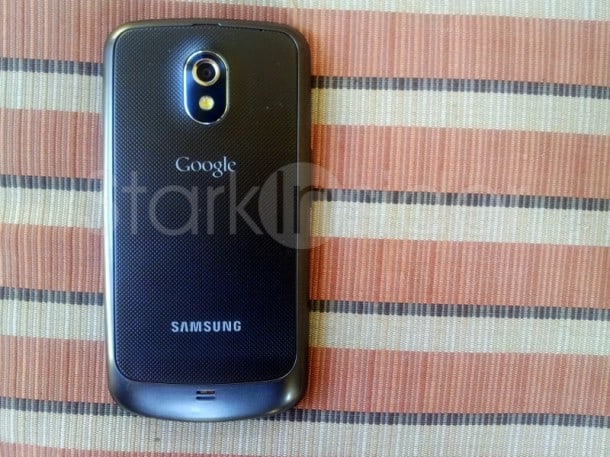 Are there any surprises left in tech?
Probably not, given the massive supply chains required to bring manufacturing scale to the flood of new (and exciting) mobile devices hitting the market – most notably from Apple, Google, Samsung and (yes) Microsoft.
Google is widely expected to reveal its updated Nexus line-up next week, and once again we may already know just about everything the company plans to announce.
"Welcome to the Playground"
It's an apt tagline. For years the "Nexus" moniker simply referred to a single, flagship Android smartphone model. Initially available only via carriers such as Verizon, Google this year began in earnest to sell the Nexus direct through its Play Store. The experiment appears to be working well. The Nexus 7 tablet soon followed in the summer of 2012, receiving rave reviews, and sales to match. Now, if you head to the devices section of play.google.com, note that (at least in the U.S.) Google has quietly removed the odd-ball "Q" music streamer (perhaps we'll see a re-launch as part of the October 29th Nexus event, but I hope not) and in its place slotted in the impressive $249 Samsung Chromebook – a lightweight browser-based laptop that runs Google's sleeper ChromeOS.
When once the Nexus smartphone stood alone – and the 2011 Nexus made by Samsung is a through-and-through winner – it's now joined by a tablet and a laptop (I should use "netbook" here but the word just makes me cringe).
What could the Android playground look like next week?
Smartphone: Nexus 4
All signs point to LG. The fourth iteration of the Nexus smartphone which will in all likelihood drop next week will be made by LG and likely run Android 4.2 (though still be called Jelly Bean). Sony, Motorola have been rumored to also be potentially releasing Nexus devices, though that's looking like a long shot; the multiple/device "playground" appears more and more likely to be a reference to multiple product categories, and not so much a multi-vendor Nexus-branded smartphone play.
Must-have factor: A+
Why: The Nexus and Galaxy S III demonstrate why Android is the most popular smartphone OS. Even in a cultural landslide of iPhones, leading-edge features (widgets, dynamic notifications) and ground-breaking innovation (Google Now) keep Android one step ahead.
Small Tablet: Nexus 7
It's already here. And the Nexus 7 tablet is a bonafide hit. I can see why. It's only $199, runs pure Android (i.e. with no skins or carrier-bloat) and is easy to use. Expect consumers to still favor it over Apple's iPad Mini which starts at $329.
Must-have factor: A-
Why: Nexus 7 is the best non-Kindle alternative in the 7-inch category. Also faster, less restricted in terms of content and app stores. Keep in mind, at almost 8-inches,  the iPad Mini is larger. and priced 30-50% more depending on memory.
Large Tablet: Nexus 10
10-inch Android tablets have existed for a while (the Galaxy Tab is my favorite), but we've yet to see a "Nexus" version sold direct by Google. Given the success of the Nexus 7, it's only natural we'll see a larger version, once again targeted squarely at the iPad, using price as a primary differentiator.
Must-have factor: C
Why: When it comes to 10-inch tablets, there's no beating the iPad. Most of Apple's advantage is in the apps. Not only is there more of them, but more important, the're properly designed for the larger screen; not merely re-scaled phone apps.
Laptop: Samsung Chromebook
This one is interesting. The Chromebook is really the Netbook re-imagined (are you tired of that expression yet?). At $249 and bearing more than a passing resemblance to the 11-inch MacBook Air, it appears Google's oft-neglected other OS is maturing rather well. I'm not sure why they don't call it "Nexus Chromebook" however – possibly because it doesn't run Android like the other devices. Still, naming conventions don't necessarily need to be tied to technology.
Must-have factor: B
Why: Someone described the Chromebook to me as a MacBook Air for 25% the price. While that's a bit of a stretch (the Chromebook runs a limited web browser-based operating system while the Mac is a high performance laptop running OS X) for those that primarily surf the web, check email and Facebook, then this low-cost, lightweight offering could be the ticket.
Wildcard: Nexus "Q" Ball Thingy
A flop if you ask me. The "Q" has disaster written all over it. Recall this was the literal odd-ball in Google's Nexus 7 tablet announcement from earlier this year. It's a half-baked attempt to once again get a Google device (Google TV anyone?) into the living room to counter the Apple TVs, Rokus of the world. Good thing Googlers came to their senses and pulled the plug on this disco furby.
Must-have factor: F
Why: I don't know one home theater enthusiast or casual consumer for that matter that wants a magic 8-ball in their cabinet. "Q" needs to die, and be properly re-conceived. Maybe it already has. We'll find out next week.
And there you have it.
With Windwows 8, Microsoft is ratcheting up its game and unleashing, along with its partners, all manner of tablets, hybrid laptops, and interesting new-fangled devices heavily featuring touch.
Apple has arguable the best mobile devices product line-up in the industry.
Google, meanwhile, is trying to grow beyond just the smartphone. Having conquered that category with Android, it now needs to set its sights on other growth opportunities. Tablets, and laptops are clearly on management's minds. Nexus is the brand vehicle they should all jump aboard.
Ok, time to finish my Windows 8 upgrade…