In this episode of Stark Insider TV, actor-director Max McLean talks about his touring production The Screwtape Letters, a stage adaptation of the novel by C.S. Lewis.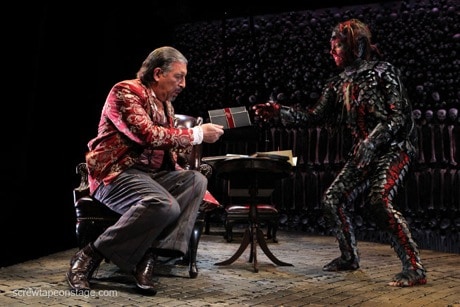 Many have gleefully anointed Stark Insider as the hot bed for sin. Perhaps we like to practice all seven deadly varieties, 7 days a week, as some eagerly suggest. Then again, the pleasures of food, wine, art, are something we simply can't keep to ourselves. Same goes with theater. The Screwtape Letters swung into town this weekend, and we wanted to know if C.S. Lewis could save us; not that we necessarily were seeking it out, but what exactly of heaven and hell?
Loni met up earlier today at the San Jose Center for the Performing Arts with Max McLean the co-writer of the adaptation that brings the very senior demon himself 'Screwtape' to life and learns that this is a show often has profound effects on those whom attend.
McLean also co-directs and stars in the two-person play, based on the C.S. Lewis satirical Christian apologetic (first published in 1942).
Has sin changed over the years?
"Everybody probably believes that the quality of our life is determined by the choices that we make," he explains. "The difference though is that what Lewis is telling us through Screwtape is that those choices that we make to do one thing rather than the other are influenced by spiritual powers, principalities, forces that are moving us in one particular direction or another, whether it be towards the evil, or towards the good."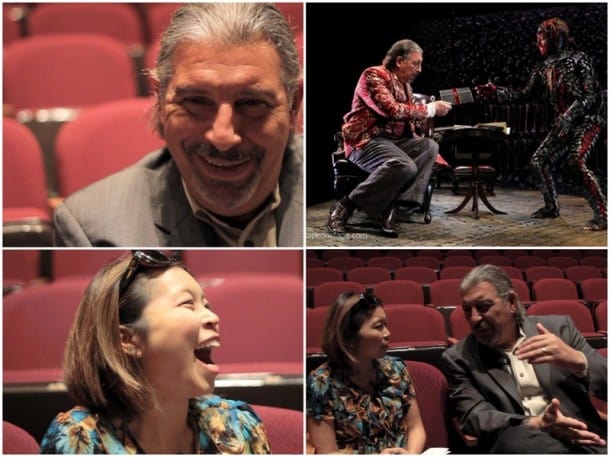 The Screwtape Letters comprises thirty-one letters written by a senior demon named Screwtape to his nephew, Wormwood, a younger and less experienced demon, who is charged with guiding a man toward "Our Father Below" (Devil / Satan) and away from "the Enemy" (God).
Stark Insider TV: Lady Antebellum, Dana Carvey entertain at concert for UCSF Benioff Children's Hospital (Video)
Is it wrong to admit that adopting a world view from the devil's perspective from time to time stokes my inner Guy Woodhouse? After all, surely some of the wildest hot rods, most wicked after-parties and lavish spoils are on offer exclusively in the underworld. And love?! "Overrated," to quote Al Pacino from The Devil's Advocate, "Biochemically no different than eating large quantities of chocolate."
From what I understand a film adaptation is in the works with a possible release scheduled for this year – though don't bet on it, as the project has been delayed at least once already.
Also See: A salute to wine harvest 2012
"One of the great things about theater is when you kind of forget where you are," says McLean. "You enter into the world of the play, and you're so engaged that when you come back to your own world, all of a sudden, 'Wow! What just happened and how should I live my life accordingly?'"
Watch: 'The Screwtape Letters' with Max McLean
Don't miss: During the "Stark3" Max McLean talks about his favorite gadget, the most surprising answer yet (thankfully, not an iPhone).