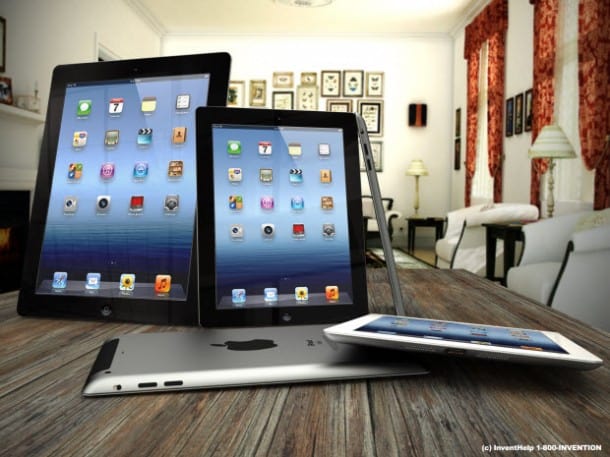 Count me as one of those who does not think Apple's upcoming iPad Mini will be the thermonuclear device that destroys Google and Android. That's not to say it will not have market impact. Surely it will.
Both Amazon, with its Kindle Fire, and Google, with the smash hit Nexus 7, are enjoying significant success in the market for 7-inch tablets. Portability has been cited as one reason for their success; in tandem with a low price point (the Kindle Fire and Google Nexus 7 both start at $199) has proven to be a tantalizing prospect for consumer's turned off by the iPad's $499 entry point. No doubt, Apple sees opportunity; the upcoming iPad Mini will be anything but a surprise.
Given Apple's tremendous success with the iPad, its foray into this space now dominated by the Android operating system should be cause for concern among the competition.
Android's real strength to date, however, lies in its dominance of the smartphone market. The Apple v. Samsung fallout will have some as of yet unrealized impact on that standing.
Lenovo: Try, try again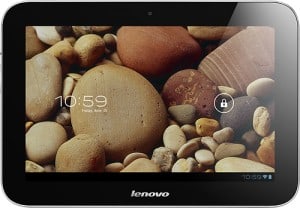 Speaking of tablets, Lenovo is trying (quietly) again to make inroads. Already in Best Buy stores (and isn't that the most confidence inspiring thing you've heard all day), the 9-inch Android tablet is aimed at the budget market. At only $299, the IdeaPad A2109 does include some impressive specs: 9-inch HD display (1280×800 resolution), NVIDIA Tegra 3 quad-core processor, 1GB RAM, 16GB storage, front- (1.3 Megapixel) and rear- (3MP) facing cameras, and Android 4.0 Ice Cream Sandwich.
All-in-all in a solid offering. At least two thing though have dogged Lenovo's past efforts in the tablet space:
(1) Lack of differentiation – there's been absolutely nothing unique about Lenovo's tablet hardware or software. Consequently the device tends to lack appeal for those who'd rather save even more and go with a low cost no-name tablet, or pay slightly more for something special (the Samsung Galaxy Tab 10.1 or Note 10.1 for example).
(2) Build quality – I've heard complaints about Lenovo when it comes to durability. And isn't that odd to be saying that when Lenovo makes some of the best laptops on the market. They're known for outstanding durability, and have become the corporate standard for much of the Fortune 500. Unfortunately, this Lenovo trait has not carried over to its tablets (yet). Hopefully this new IdeaPad changes all of that.
Samsung: Is that a tablet in your pocket, or is your iPod Touch just happy to see me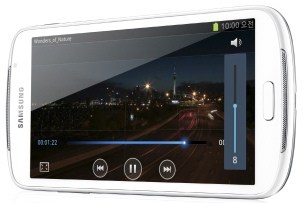 Oops I mean is your Samsung Galaxy Player 5.8 just happy to see me?
Samsung is once again testing the waters for consumers' appetite for larger format screens. With the Galaxy Note, and its seemingly gigantic (by smartphone standards at least) 5.3-inch display, having sold millions now Samsung is upping the ante. The new Player features a 5.8-inch display, and will be marketed as a portable media device perfect for playing games, music and videos. There's no cell capability. Instead Samsung expects the Player to be a compelling alternative to those who might otherwise purchase an iPod Touch; the former's 5.8-inch display is about 66% larger than Apple's offering.
The Galaxy Player 5.8 comes with Android 4.0, TouchWiz user interface, 1GB RAM, 16GB or 32GB storage, microSD slot, Wi-Fi and Bluetooth 4.0 and a 2500mAh battery. Pricing has not yet been announced.