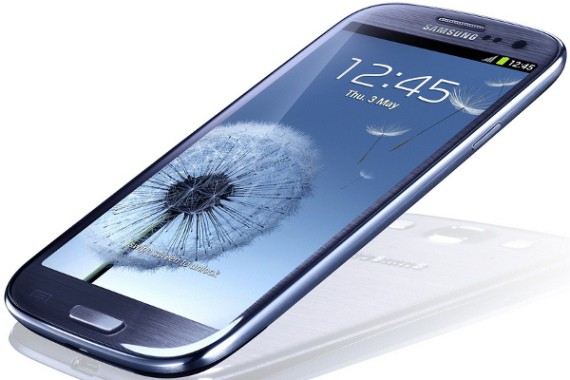 The real summer blockbuster may very well be the battle royale now underway for Android supremacy. Manufacturers have stayed true to their word (from CES in January) that we'd see fewer Android smartphone models this year; instead we'd get Apple-like major launches. Sure enough, there are two models vying for your attention: the newly announced Samsung Galaxy S III and the upcoming Motorola RAZR HD. For upgraders or iPhone switchers (and I know many… what with the limited display size of the 4S, and inflexibility of iOS) the question remains: Which Android is the best – Samsung S III or Motorola RAZR HD?
As an OG Droid guy (November 2009) I passed on the Galaxy Nexus (bad battery) and waited and waited until finally the right Android came along. That was the Samsung Galaxy S III. Its predecessor was a smash hit. And the sim-less version I have — now rooted and running Ice Cream Sandwich — is testament to Samsung's design prowess. Here's hoping Apple gets off their high horse, and drops these fruitless, asinine, innovation stifling patent trolling vacations. Ultimately, competition is good for a free market, and, ultimately, consumers.
Here's the thing. As soon as Verizon announced the S III last week I pre-ordered el pronto.
However, as I'm wont to do, I continued to research the upcoming Moto RAZR HD. Being an OG Droid owner, I've been impressed with Motorola's build quality. And, there's something about made … er, I mean designed … in America that feels right.
But I want to make the right choice.
Probably like a lot of you, I'll be living with this new Android for years to come, so it's got be as perfect as perfect can be. And the S III, while no doubt the best Android you can possibly order today (and smartly to be available on all major carriers: Verizon, AT&T, Sprint, T-Mobile)  has a few shortcomings, that have me second-guessing my decision to go from OG Droid -> S III. But there's at least one major, major reason why waiting for the RAZR HD might not be the best idea. More on that in a sec.
First, here's a few of the reasons I'm considering cancelling my Galaxy S III pre-order and holding out for the upcoming Motorola Droid RAZR HD:
1. Kevlar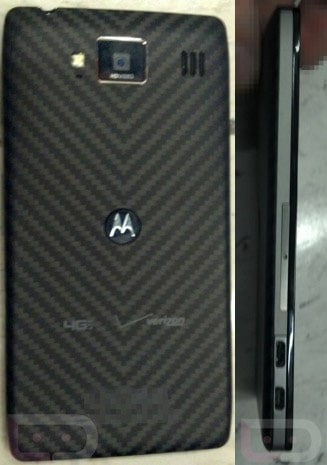 Might sound weird to some of you, but I love that Kevlar backing and the overall rigidity and durability it adds to the device. Though I've yet to get my hands on the S III, it sounds like it is quite plastick-y. Not the worse thing in the world. The S II feels fine to me, but … Kevlar!
2. Better car dock, multimedia dock
It seems as though Motorola does a better job with accessories, specifically the car, and multimedia docks. These are both essential to me. I use Google Nav daily for our Stark Insider ventures which take us from Napa down to Carmel and up and down Silicon Valley.
3. Softkeys (like the Galaxy Nexus)
I like softkeys. The physical button on bottom-center of the S III has an old-school vibe (in a bad way). On the other hand, those softkeys as seen on the Nexus really give developers and future Android revs room to grow.
4. Battery life!
Okay, maybe this should be number 1 in terms of priority.
The S III will ship with a 2100mAh battery – keep in mind the screen is 4.8-inches (that's large). Moto reportedly will up that by about 50% with 3300mAh of juice (same as the well performing RAZR Maxx). That's a significant difference. I simply can't stand running our of power in the middle of a work day- it can end up costing me money.
5. Anything but TouchWiz
Ultimately I prefer stock ICS/Android, as we see in the Galaxy Nexus. However, between Samsung's TouchWiz and Motorola's Blur/? I'd pick anything but TouchWiz.
While it matters less to me, the RAZR HD will also beat the S III when it comes to camera resolution (13 MP vs. 8 MP).
But — and this is a Big But — here's the rub: I immediately upgraded to the S III before Verizon decided to pull the plug on grandfathered unlimited data plans. Thankfully my unlimited plan ported over with no issue (though it annoys me to no end out of principal, that Verizon charges a $30 "upgrade fee" to a loyal customer).
The risk is if I decide to cancel the S III, and wait for the Moto for the reasons mentioned above I risk not being able to port the unlimited plan when the RAZR HD comes out. Since we have no date yet on the new RAZR this can be cause for concern.
I'm oh-so-close to cancelling the S III and waiting for the RAZR HD, and taking the chance Verizon will give us ample notice before pulling the magical unlimited data carpet from underneath our stream-loving feet.