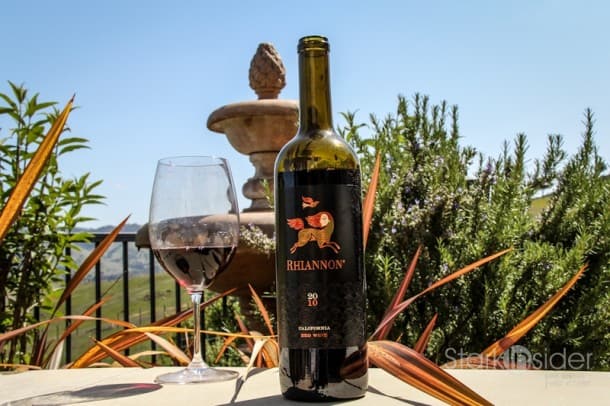 You can blow your 401k pretty quick on Napa wines, these days.
True, not quite as rapidement as the French will voler your savings, but there's some pricey – and fantastic – reds coming out of the valley. Silver Oak. Etude. Caymus. Turnbull. Opus. Quintessa. Shrader…to name just a few of my favorites, and there are scores of others that can really make an evening special.
For a casual bottle, though, one you might enjoy with friends over lunch, or lounging on a breezy California day, I look for something under $50. In fact under $20 seems about right for most of us looking for a daily fix.
This Rhiannon is a good example. A new addition to Steve Rued's portfolio at the Rutherword Wine Company and a homage to owner Morgan Zaninovich's Welsh roots (his maternal grandparents came from Wales in the late 1800s), it's a fun red blend that comes in around $15. 15,000 cases were made so we're not talking boutique (or crazy cult), which should make it easier to find on local store shelves.
Rhiannon is indeed a Goddess (come to think of it, so is Rihanna). With this unique blend of Syrah, Zinfandel and Barbera you could say she's divinely magical when it comes to the powers of the red berry. This is a wine bursting in flavor. I didn't find the tannin-firm backbone you might get on a Cab. No matter, though, as this is easy to drink, smooth, with a clean finish (i.e. no Sirah zombies). Recommended. $14.99. California.