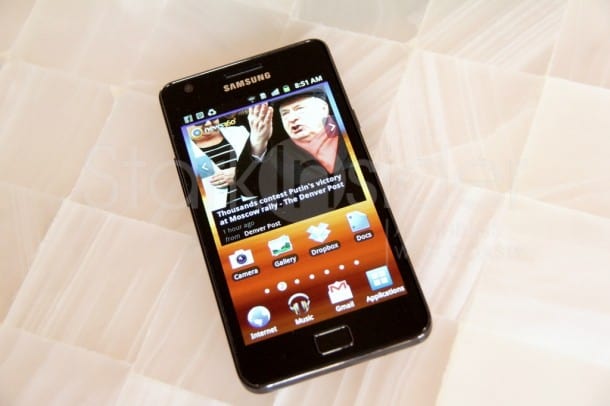 One of the biggest global Android hits is the Samsung Galaxy S II. Now the hot seller will see an update this month to Ice Cream Sandwich (aka Android 4.0) that will likely further increase its appeal.
According to one of Samsung's official Facebook pages, the update will begin March 15.
However, US-based owners shouldn't get too excited quite yet.
As we've seen in the past (Galaxy S update to Froyo, for example), US carriers are slow to roll out updates, and often will skip or basically end-of-life major updates for its older handsets. Would it be farfetched of me to suggest they want us to buy a new handset? Outrageous!
Regardless if ICS comes to the S II in North America, the handset continues to be one bit of Killer Android Kit. Recently in our tests side-by-side with the Galaxy Nexus, we found that the S II held its own, and was able to open apps, browse, and generally function as fast as, and sometimes even faster then the newer model – specs be damned, sometimes real world testing yields a surprise or two.
I find it somewhat surprising how long it's taking for ICS-enabled devices to hit the market. Apple, by comparison, announces new releases that are typically available immediately at best or within a matter of weeks worst. Some may question whether Google has hurt its prospects by slowly rolling out its new OS. However, given the open nature of Android, vendors necessarily need to test new releases on an array of devices and configurations, inherently slowing the process. All this while we start to hear rumors of Jelly Bean and Key Lime Pie… deliciously named upcoming releases of Android that will likely land in 2012.