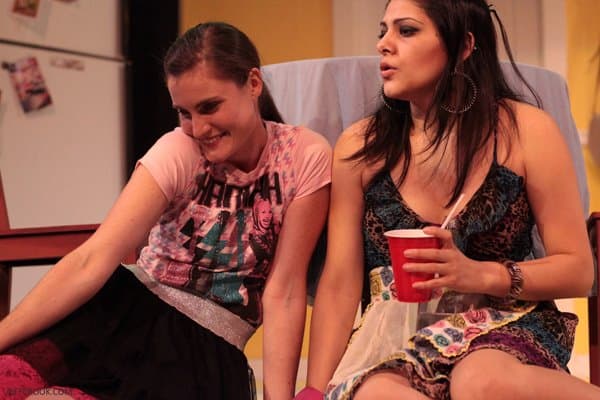 Two very different sisters, mourning the recent death of their mother, are forced to take stock of themselves and attempt to find meaning through their relationships with the less-than-perfect men in their lives.
Despite the provocative themes explored — pedophilia among them — ultimately this is an insightful (or inciting) and darkly humorous examination of the how the human heart's need to find a human connection can manifest itself in ways that are not always the most edifying.
More Stark Insider
And yet, despite the foolhardy behavior on display, one can't help coming away with the impression that the playwright believes that the willingness to risk it all for love has its own rewards – making it all worthwhile.
Gloria McDonald and Sara Luna lead a superb cast of four that capture just the right tone of comic desperation without ever lapsing into annoying caricature. It's another edgy, daring play from Renegade Theatre Experiment that's not easily forgotten. Recommended.
Green Whales

3.5 out of 5 stars (Sweet Stuff)

Renegade Theatre Experiment

Directed by Ana-Catrina Buchser
Historic Hoover Theatre
Written by Lia Romeo

February 4 – 25, 2012
renegadetheatre.com