"The play was a great success, but the audience was a disaster."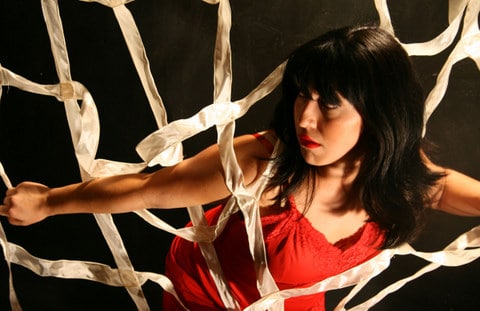 The Bay Area stage heads into spring (okay maybe I'm early on this, but it's feeling like it around these parts) as busy as ever. We've combed through the Stark Insider theater calendar to pull together openings over the next week or so. We have shows in today's edition from San Francisco (A.C.T., SHN, Cutting Ball), down to San Jose (San Jose Stage), and back up the other side to Berkeley (Berkeley Rep).
DON'T MISS: The Stark Insider Bay Area Theater & Arts Guide
Team Stark will once again be on location to bring you the scoop, including reviews, photos and videos.
We're coming up on our 3 year anniversary and Clint says he's working on something special to mark the occasion. As he likes to remind me (again… and again), it all started with The Kite Runner in 2009 at the San Jose Rep. Since that time, SI has grown to feature hundreds of venues, and has reviewed thousands of performances – second only to the SF Chronicle (the illustrious Robert Hurwitt), and the San Jose Mercury News (the exalted Karen D'Souza). That spring day also marked the first official episodes of Stark Insider TV, which recently celebrated 500K views.
GET SOCIAL WITH TEAM STARK: Follow us on Twitter and Facebook.
But–as we like to remind ourselves–we are but an insignificant cog in the the artistic waterfall that is the theater and arts scene. It truly belongs to the wonderful, talented craftspeople that amaze us. To the writers, actors, directors, crew, sound engineers, lighting designers, stage hands, marketing staff, interns… we salute and celebrate your achievements.
Let the show begin…
A DOCTOR IN SPITE OF HIMSELF
Berkeley Repertory Theatre
Opens: February 15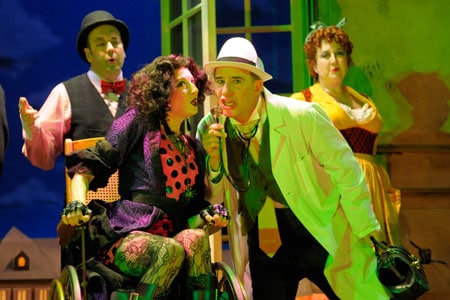 Molière's classic comedy comes to uproarious new life in a clever and contemporary adaptation from one of Berkeley Rep's favorite artists. Steven Epp delighted audiences as Figaro and The Miser—now he's back with A Doctor in Spite of Himself. The traditional story of a girl feigning illness to avoid an unwanted wedding erupts into hilarity when Epp decides to play doctor. In a pitch-perfect production punctuated with live music, this ridiculous physician proves that love and laughter remain life's best medicine.
BURIED CHILD
San Jose Stage
Opens: February 18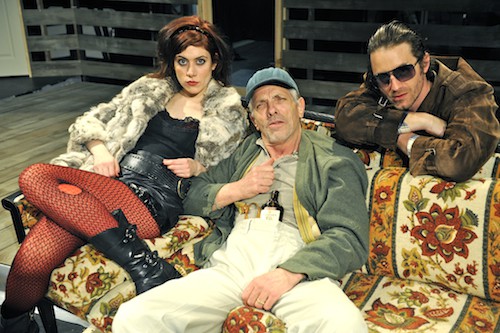 Fierce and unforgettable, Sam Shepard's brilliant and powerful play probes deep into the disintegration of the American Dream. Universally acclaimed as a work of extraordinary vision and force, the play portrays a realistic family drama, in which comedy and horror are merged, as in real life. Buried Child is revered as one of Shepard's best plays.
SCORCHED
American Conservatory Theatre (A.C.T.)
San Francisco
Opens: February 22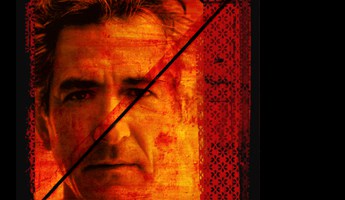 After their mother's death, twins Janine and Simon are given two letters with clues about their family's mysterious past. They embark on an unforgettable journey to the Middle East in search of the father and brother they never knew they had. Featuring Academy Award nominee David Strathairn (Good Night, and Good Luck.), this haunting play has entranced audiences in more than 100 productions across the globe. Scorched weaves its riveting mystery into a captivating tapestry, inviting us to slowly unravel an astonishing truth. The chaos of conflict has never been so immediate—or so human.
MAMMA MIA!
SHN, Orpheum Theatre
San Francisco
Opens: February 22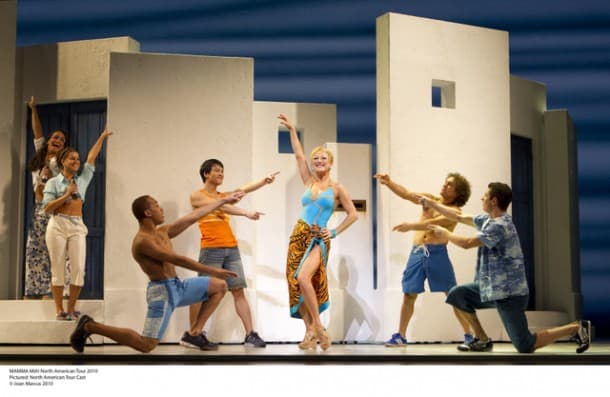 MAMMA MIA! is the ultimate feel-good show that has audiences coming back again and again to relive the thrill. Now it's your turn to have the time of your life at this smash-hit musical that combines ABBA's greatest hits, including "Dancing Queen," "S.O.S.," "Super Trouper," "Take A Chance on Me" and "The Winner Takes It All," with an enchanting tale of love, laughter and friendship. Whether it's your first visit or your fourteenth, see the show that has the whole world coming back for more, because every time feels like the first time at MAMMA MIA!
TONTLAWALD
Cutting Ball Theater
San Francisco
Opens: February 22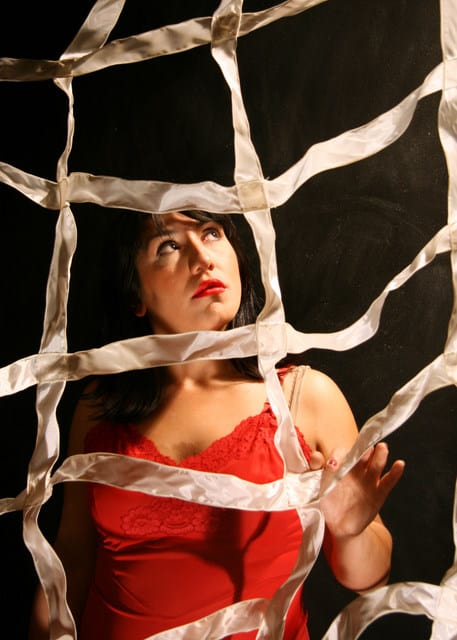 Cutting Ball Theater continues its 12th season with the World Premiere of TONTLAWALD. This original ensemble-based piece commissioned by Cutting Ball weaves evocative a capella harmonies and visceral movement into a multilayered retelling of an ancient Estonian tale. Lona endures her cruel stepmother until she unexpectedly discovers a new friend in the mysterious, forbidden TONTLAWALD—the ghost forest. Inspired by the work of Poland's famed Teatr ZAR, the body and song are used to tell Lona's story. Workshopped during Cutting Ball's 2011 RISK IS THIS…The Cutting Ball New Experimental Plays Festival, TONTLAWALD creates a world that redefines the definitions of theater, dance, and choral music.
RECENT THEATER REVIEWS
Today's quote by none other than Irish poet and dramatist Oscar Wilde.
This is Stark Insider