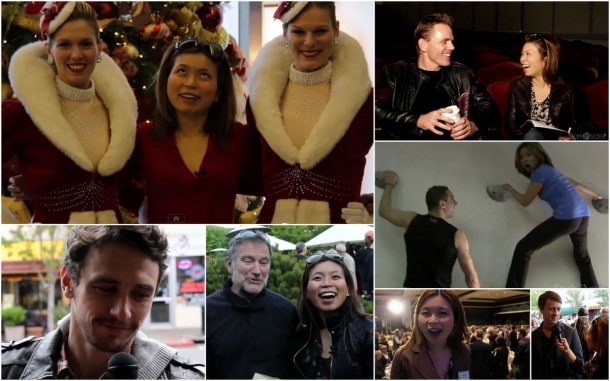 We're tickled as punch – crazy as a fox, insanely pleased, cuckoo for cocoa puffs – to announce that Stark Insider TV has reached a major milestone. Today the SI YouTube channel surpassed half a million views (500,987 views to be exact at the time of this post).
It all started in 2008 when we started posting videos about a beautiful Baja getaway called Loreto Bay. We walked the towns, toured vacation homes and interviewed locals. All of it captured on glorious, shakycam that was the Canon Vixia.
A year later we started a news series of theater interviews. Our inaugural interview took place in a cafe at the San Jose Rep Theater, where we interviewed the cast of The Kite Runner. Loni figured out how to be on-air host. I made silly little cue cards, and learned on-the-fly how to operate the camera, and cut the results together in Adobe Premiere Pro.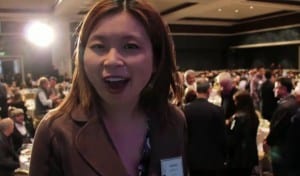 After realizing that the web was rapidly becoming video-centric, we expanded.
And soon we found ourselves galavanting all over the San Francisco Bay Area and Napa to capture the scene at all manner of events- mostly related to food and wine, such as Carmel Food & Wine, ZAP Wine Festival, Heroes & Hearts (charity event), SF Chefs, San Jose Jazz Festival and the Wine Bloggers Conference. We continued to cover theater and arts including Cirque du Soleil, Disney on Ice and Dreamworks Productions (Shrek), and also shot some fun videos of arts events and festivals.
This is Stark Insider
Being a fan of film we pushed into independent film, and covered Mill Valley Film Festival, Napa Valley Film Festival, and Cinequest. Some of my favorite moments include the bloopers where we screw up. Loni asked James Franco about "127 Days" (it's 127 Hours). Then there's the great moments where chemistry clicks perfectly such as our multi-part interview with the hilarious (and edgy) Christopher Titus.
342 video uploads later…
Yes, I realize. 500K views is a drop i the bucket in these days of Rebbeca Black (19M+ views) and The Ultimate Dog Tease (88M+ views!) viral videos.
Celebrating the little things…
But we're after something different (though I aspire to get views, don't get me wrong!) – we figured it was worth seeking out the under-covered stories. To provide a different, often eclectic, viewpoint to the SF Bay area scene. It's testing the old adage of less is more- can we squeeze creativity and interest out of a zero budget. Blood from a stone? We try. And we'll try again and again.
Thanks for coming along for the ride, we've got a ton lined up for 2012 and a bunch of new videos churning up the i7s. Let the show begin…
Christopher Titus – Neverlution
How appropriate (or inappropriate depending on your appetite for humor on the edge) is this for an election year?