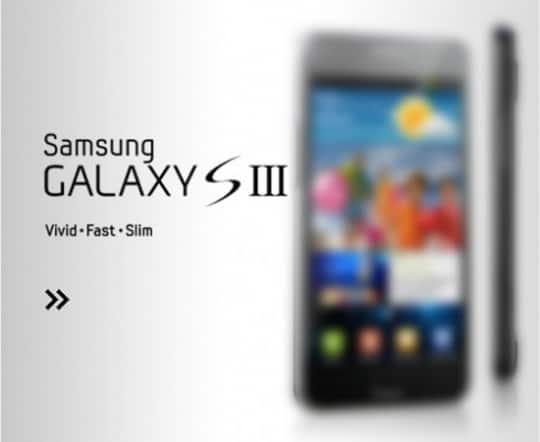 Good news for those looking to upgrade your phone: Here come the quad-core Android superphones! A no show at CES (though the beefier chips did appear in several tablets), expect them to make a splash in February. Mobile World Conference in Barcelona is the most likely launch target.
What to expect?
HTC has long been rumored to be readying the Edge, which could be the first Android quad-core to make it to the US market. Leaks have indicated these specs:  1.5 GHz quad-core MSM 8906 processor, Tegra 3, 4.7-inch screen with 720p resolution, 8MP camera with LED flash and 2 MP on front, Beats Audio, and NFC. If this information is accurate is anybody's guess, but the specs aren't unreasonable in the slightest. I'd be quite surprised if the Edge does not ship with Ice Cream Sandwich. So far the only phone to do so is the Samsung Galaxy Nexus which started shipping late last year, after what amounted to one of the most confounding Android launches ever.
Also dont miss: Clint's take on the Android fragmentation issue
Other candidates include the Samsung Galaxy S III (or is that S3?).  The S2 is now considered an Android classic. It's large bright screen, spirited performance (some say it out-performs even the Nexus), and robust build quality have made it a favorite, even some eleven months after its initial launch. Since the S2 was announced last year at MWC it would make perfect sense for Samsung to use the event to introduce its highly anticipated successor. "Wait until they get a load of me!" If the S III ships with ICS, watch out; the Galaxy Nexus could quickly become old news, indeed.
Upgrade decisions.
Like some kind of giddy Price is Right contestant I passed on the showcase that was the Samsung Galaxy Nexus.
Oh, it was tantalizing alright. Nexus! Flagship! ICS! (Mr.) Roboto font! Speed!
But, you know what? After the honeymoon phase wore off, it turned out the package was overblown, with at least one serious flaw. Battery life is atrocious.
In my testing for Stark Insider ("a refined, but not perfect Android") I found it quite depressing. How on earth can anyone make it through a day on this thing with a single charge? So I ruled it out as a possible upgrade for my trusty OG Droid. Others claim to go days on a single charge; and in the process, questioned my results, and defended their Nexus with the lust of an eight-year-old clutching a SpongeBob SquarePants doll. Who am I to say? It's a great phone. But now that the new Motorola RAZR Maxx is almost here, I question if it's the best. Sure, yes, I know: Nexus has ICS. But I steadfastly deny it's a game changer. It's much improved. I love the notification system. I love the organization of the menus, and the improved shortcuts. But, once the sheen wears off, it's ultimately an evolved version of Android.
Then I thought the right thing to do would be to wait for CES. There, the thinking went, we'd see all sorts of lustworthy ICS handsets.
Uh, no.
Not to be.
By my count, there were NO exciting Androids launched. Yes, it's good to see Sony come on board. But their handsets were nothing spectacular, though I do like the design aesthetics.
So I'm still stuck with my OG Moto Droid. And, amazingly, it still is pretty decent. It's slow alright, and there are times I feel like chucking it across the Whole Foods parking lot, but approaching 26 months in age it's a testament to the robustness of the Android platform. I routinely use Google Nav, while streaming Google Music, and checking email – and it blasted well works brilliantly!
Moto RAZR Maxx or HTC Edge or Samsung Galaxy S III?
I'm tempted by RAZR Maxx. Soon enough Motorola will zap it with ICS OTA. And then we can have our cake and eat it too: long battery life, latest Android OS, and best-in-class thin design.
Part of me, though, says wait for quad-core. After all, I'm going to need to live with this next Android for another 24 months. In which case the HTC Edge or Samsung Galaxy S III could be the perfect candidates.