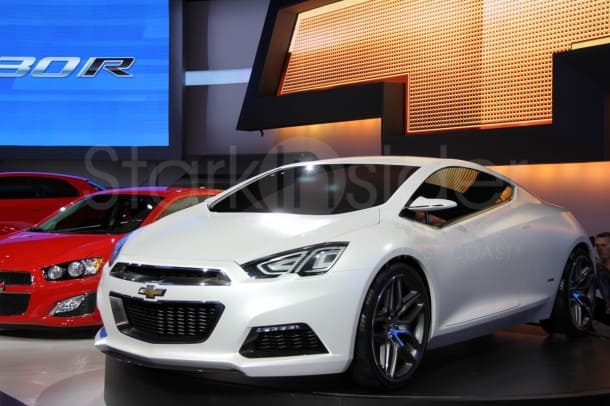 At NAIAS 2012 so far I'm most impressed with Ford's opening presentation and unveiling of the new '13 Fusion. I admit to not expecting this new mid-size sedan to be so damn good looking.
There's a lot of other good stuff cooking here in Detroit.
Follow the thick, borderline John Cleese accents and you'd find yourself today at the unveiling of the nicely upgraded BMW 3-series (with a slick hybrid option coming out later this year as well), or at the jammed-to-the-rafters Volkswagen presentation (business is good, very good).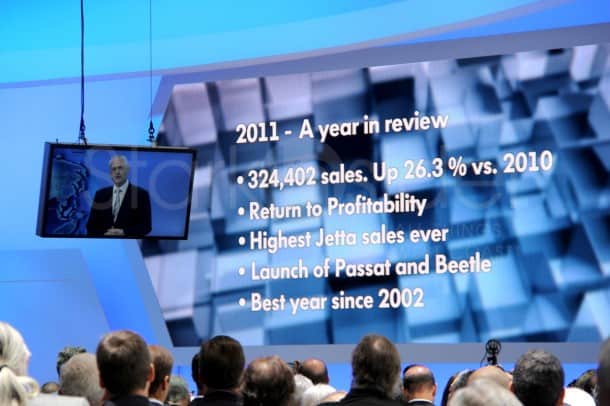 The design of the new SL underwhelms, but concepts from BMW (i8), Lexus (LF-LC), Chevrolet (Tru 140s, an "affordable exotic" targeted at millenials), and Infiniti (Etherea) held jaw-dropping clues to the future of auto design.
There's all sorts of other odds and ends at COBO Center along Washington Blvd (where the weather has been chilly, but thankfully absent of snow/slush).
Porsche manages to subtly update to its masterful 911. Look in this photo how they've managed to modernize the projector headlamps without ruining the classic look.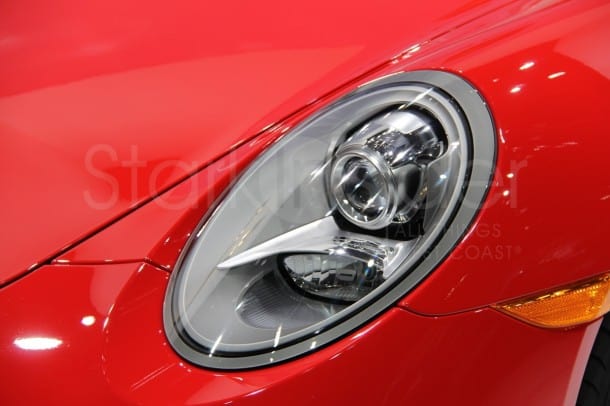 Speaking of looks. Red dresses. Red flowers. The models (the human kind) at Porsche get my vote for best in show. BMW meanwhile went tech, using their multi-level booth to dazzle with all sorts of modern effects.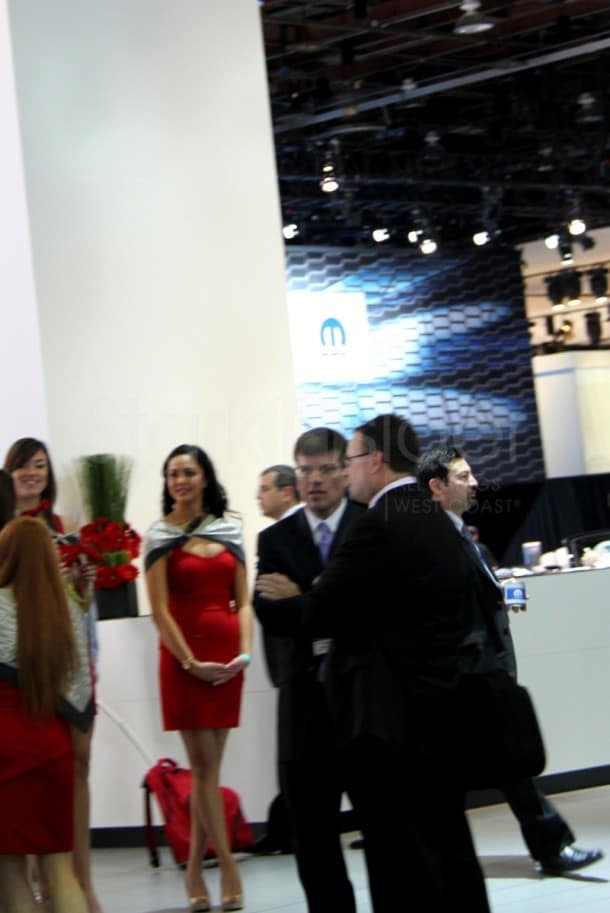 Falcon had an exotic car on the floor, but I admit I need to dig more into the company… it's new to me.
Coolest paint job goes to the Hot Wheels Camaro Concept. I couldn't figure out if it was pure green, or finished with yellow accents. The wonderful lighting here can play tricks too. As you walked around the car, the colors danced. You can't tell from the photo, but it is a real life Hot Wheels racer!
Dodge Dart (it's nice, if slightly bland) and Buick are not drawing much interest, at least from the journalists. Cadillac, anecdotally at least, appears to be garnering attention for its ATS, a new 3-series fighter.
NAIAS at times is rivaling CES for crowds. Even though we're just in the midst of the press preview, booths (at least when they're holding presentations) are packed.