Quad-core Android here we come. Mobile World Congress (MWC) arrives in a matter of weeks (Feb. 28 to Mar. 1), and so should a batch of tire squealing quad-core super Androids. For a guy like me with severe upgrade blues — reluctantly still clutching an OG Droid — the announcements can't come soon enough.
What do we know?
Nothing is certain, but we do have strong enough indications that we'll see at least the following new models: LG X3, HTC Edge, and the Samsung S III.
All these heavyweights should receive consideration for those who passed the showcase that was the Galaxy Nexus. Ice Cream Sandwich has a high probability (95%+ I'd guess) of shipping stock with this next wave of Androids.
Many might say "Get a Nexus and be done with it! Besides it'll get all the latest updates first!"
But — and this is a huge BUT in my books — the battery life is atrocious. That's unfortunate. Otherwise it's a solid piece of kit. We can only hope that HTC, LG, Samsung follow in Moto's footsteps with the Maxx and release higher capacity batteries, and or designs that maximize juice.
And with these quads just around the corner, I decided to wait before upgrading my trusty OG Droid (November 2009). I admit it's testing my patience. Yesterday alone I had to remove the battery three times and cold boot after Droid froze. Nexus is a decent alternative (Maxx even better). Why not, wait a few more weeks though and go quad-core? Nexus might seem fast now, but give it 12 months and who knows – nextgen apps, and services could tax that dual-core.
Ok, then, what's the beautiful quad-core lineup looking like for MWC?
LG X3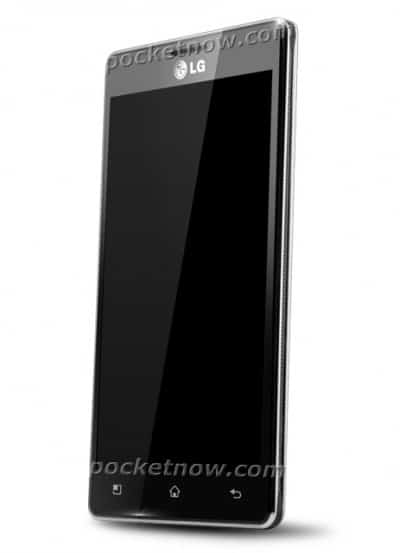 LG could be the surprise hit of MWC. If the X3 turns out to be true to the leaks we've seen, it'll be high on my upgrade list. In fact, it may just be el numero uno. The specs according to Pocketnow: Tegra 3 quad-core processor, 1,280 x 720-4.7-inch display, 8 MP camera, 16GB storage, Bluetooth 4.0, HSPA+ connectivity, NFC, and a 2,000mAh battery. According to the rumor (and leaks), the profile is a RAZR-like sub-9mm.
According to leaked photos it looks like the LG X3 won't have softkeys. That would be odd considering ICS is all about context navigation and menus.
Slim design. LG's other Android efforts (Nitro, Spectrum) impress. But no softkeys?
Stark Hotness: 8 out of 10. 
HTC Edge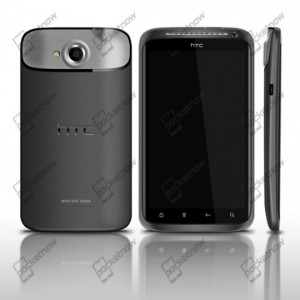 From what we know the Edge should carry similar specs to the X3: 1.5 GHz quad-core MSM 8906 processor, Tegra 3, 4.7-inch screen with 720p resolution, 8MP camera with LED flash and 2 MP on front, Beats Audio, and NFC.
If you like audio, the addition of Beats Audio could tip this one in your favor.
I really liked HTC in late 2009 (remember Eris?). But their Android overlay — Sense — is a downer. I prefer stock.
Stark Hotness: 7 out of 10. 
Samsung Galaxy S III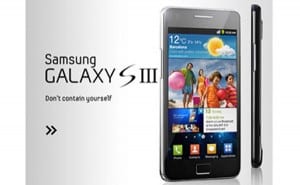 The sequel to the smash hit Galaxy S II is the most hotly anticipated of the lot. For good reason. A thin design, fast performance, and fantastic display catapulted the S III into Android super-stardom. In fact, in our testing for Stark Insider, compared side by side with a brand spanking new Nexus, the 9-month-old S II miraculously outperformed in several tests.
S III is rumored to also lack capacitive buttons, which some deign as "silly" and a waste of screen real estate. I actually like them. I like them on Honeycomb and the Samsung Galaxy Tab 10.1, and I liked them while testing Nexus. I haven't decided if the lack thereof will impact my OG Droid upgrade decision. What say you?
Strong pedigree should make the S III a standout quad-core Android.
Stark Hotness: 9 out of 10. 
Barcelona! – Freddy!
These are the quad-cores currently on my radar. I'm sure there are others out there, and, hopefully, MWC will produce one or two surprise announcements. We could use the excitement after the lackluster Android showing at CES.
Keep in mind that even if the phones are announced in February we likely won't see these quad-cores hit the carriers for a month or two later (some say the X3, for example, won't ship until… summer). Yes, this would be a good time to take some deep breaths, study Buddha, and master the art of zen.