Will this holiday season belong to the tablet? I've always believed we'd see $99 tablets by Christmas, and that consumers would flock to them like nobody's business (the Kindle Fire will sell like "Cabbage Patch Kids"). While I'm off by a factor of two on the price sweet spot (it's $199 for now), I'm guessing that the Amazon Kindle Fire, the iPad 2, and even some of the more popular, well-priced Android tablets such as the Samsung Galaxy Tab 7 will go gang-busters at the (virtual) cash register–especially those that earn Costco merchandising by the coveted front door. Now Asus has upped the ante with its incredibly sweet Eee Pad Transformer–more than meets the eye!–Prime TF101 10-inch Android hybrid laptop/tablet. More on that in a moment. It's one of the top stories that caught my eye this morning.
Android Spyware
Fear sells. And Steve Jobs was right. If Forbes and others are correct, it turns out that Android phones "track every single keystroke." Called Carrier IQ, the software captures, unbeknownst to us Androids, "every keystroke on a device as well as location and other data, and potentially makes that data available to Carrier IQ's customers." Some suggest that it violates the Wiretap Act, and that lawsuits and/or Federal investigations could follow. On the bright side, if I ever forget a password, it will be nice to know that a large, ethics-free, anonymous corporate entity has my back.
Do we really need an odd bracelet to tell us when to wake up, or how many steps we've taken during the day? Possibly- if it's a Nike-like training app. But you have to wonder about the Jawbone "Up." The $99 bracelet (2 out of 5 stars on Amazon) does not give you superpowers, but it can sure give your Star Trek geek factor a boost. A much "hipper" and functional alternative: the Apple iPod Nano watch. Just be warned: with a single command, Carrier IQ can amass a large army to defend earth from aliens. Verdict: the movie was better.
Panasonic DMC-GH2 vs. Canon EOS 60D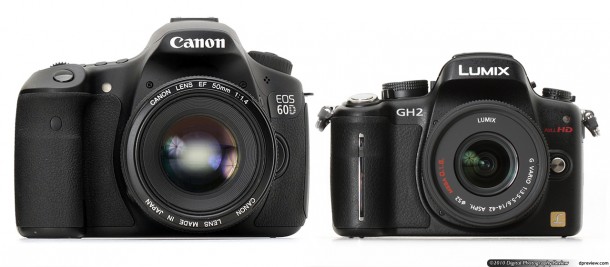 A comment on Stark Insider yesterday re-awoke my interest in mirror-free cameras, notably the well-regarded Panasonic GH2. In its review Digital Photography Review (dpreview) said that the GH2 is "easily the best video-equipped stills camera that we've ever used." Wow. High praise, especially with the likes of the Canon 5D Mark II out there. So I hit up YouTube and Google search to see what others were saying. If I were buying again, would I choose the it over my beloved 60D (and T2i)? Here's one of the best videos I've found. Those into DSLR will immediately recognize the cheeky Jeremy Clarkson style format:
Asus eePad Transformer Prime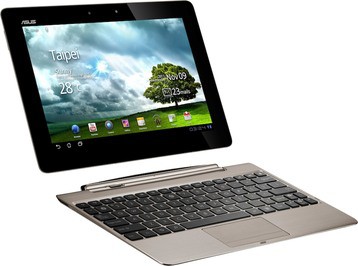 Sure, this new tablet from Asus is sexy–easily, the best looking and slickest one now available on the market–and it's gaining rave reviews But, how many times must we scream and shout: specs don't win the game, mes amis! I've been testing a Samsung Galaxy Tab 10.1 for a few months, running it side by side against an iPad 2, and it's another example of hardware trumping software. More specifically, the lack of apps on Android Honeycomb hampers any possibility that I would take an Android tablet on the road in lieu of the iPad. Notably absent: Twitter, Facebook, New York Times, Wall Street Journal, among others. Still, this hybrid concept–the idea of a laptop with a removable display that can be used as a tablet–is the way forward for portable computing. Could you imagine an "iPad Air"? I've written about the possibility before ("it would be the best thing since Angry Birds"), and would love to see Apple bring it to market in 2012. The tablet would run iOS. When docked to the keyboard, though, it would be a full-blown Mac OS X laptop. One tablet to rule them all? Yes.