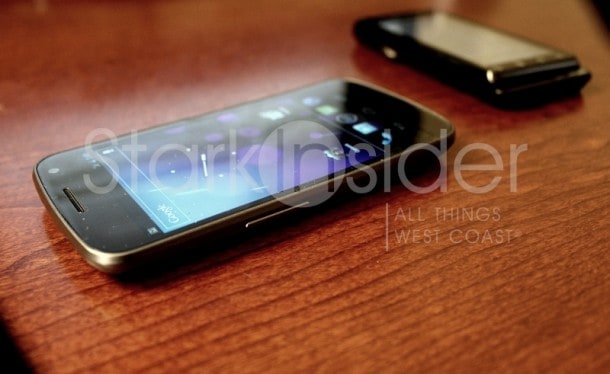 That was fast.
If you have yet to buy a Samsung Galaxy Nexus, the flagship Android phone (for at least a few weeks), then you might want to check out the deal Amazon is now running. As in half off deal. 50% less kind of deal. Already Amazon has dropped the price of the uber-phone that everyone is raving about (read Clinton Stark's first impressions) to only $149.99. That's for new subscribers only. So those coming over from AT&T or Sprint have at it.
For upgraders already on the Verizon Wireless network, it can still be yours for a wallet pleasing $199.99. By all accounts not a bad deal at all, especially since Nexus is currently the only way (officially) to get your Ice Cream Sandwich on.
Here's what Clint from Stark Insider had to say:
"The upgrade process is absolutely seamless. Easy peasy. This is what I love about the cloud, and Google especially. The rep put in a new sim card into a Nexus ($289 with two year contract) and minutes later: Voila! All contacts, email, calendar, even settings such as wi-fi and apps synced!"
I know there are a lot of great and in-depth Nexus reviews out there, but Rachel Metz of Huffington Post was positively glowing:
"The screen, a pocket-busting 4.65 inches at the diagonal, makes the iPhone's 3.5-inches look diminutive. And despite the size, the Galaxy Nexus manages to weigh just 4.8 ounces, slightly less than Apple's offering."
She did, however, lament the fact that Google Wallet will be blocked on the device (Verizon is working on competing payment system). Battery life could also be a question mark- though this is an issue with all 4G LTE phones… so far.
You can always fight holiday traffic, search out your nearest Best Buy or Costco, and hope that they have stock, or just head on over to Amazon for the hassle free version.
Either way, ICS is here. Nexus is here. Santa made an early delivery. Us kids are sugar-high giddy!
Join the party, and get in on ICS now: Check the price for the Samsung Galaxy Nexus (Verizon).