I finally had to break from the office and stop by a local Costco here in Silicon Valley and upgrade to a Samsung Galaxy Nexus. So long trusty Moto Droid, and hello Ice Cream Sandwich. Although there are sell-outs, if you look hard enough you can likely find a Nexus still in stock. Costco is getting more in stock tomorrow if you missed the initial allotment. Quick note: If you don't like lines or Christmas crowds, you can get Nexus on Amazon for only $149 (new subscribers). A great deal.
As if the world needs yet another Galaxy Nexus hands-on, first impressions, review…
True that. Being a long-term Android fan, however, I'm going to come at it from the perspective of an OG Droid owner (November 2009).
If you've been following the trials and tribulations of the Nexus launch on Stark Insider, then you already know two things: (1) Google/Samsung/Verizon, our beloved Three Stooges wrt this particular outing, botched the Nexus launch big time, and turned what could've been a stellar coming out party into weeks of mystery, confusion and ultimately frustration (causing some to abandon ship); and (2) my world is not black or white, I'm not into Apple iPhone (though I am into iPad) so don't expect comparisons there.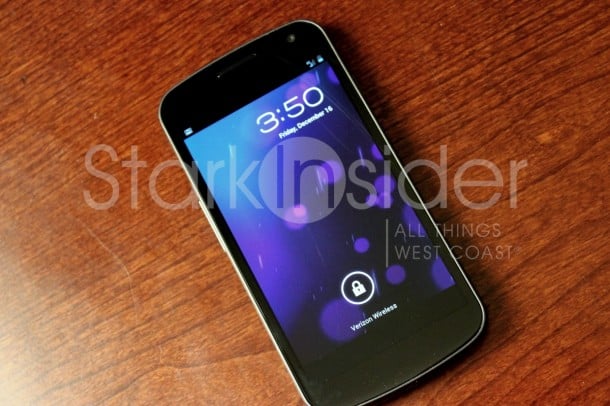 Upgrade Process