I was looking for the best (legit) deal I could find for an Apple iPad 2, and discovered that the 16GB model could be had for only $419 including shipping. I thought I'd pass this tip on to the SI readers.
It comes directly from Apple, and is available in black or white.
One caveat: this special is for refurbished models–also meaning, it'll ship in a discrete brown cardboard packaging instead of the standard issue white. Still, since it comes direct from Apple you can be confident that the device has been thoroughly inspected and tested, and that if there are any problems you're in good hands.
The Apple iPad 2 continues to rule the world of tablets. It remains my top tablet pick, and would no doubt make an excellent holiday gift. While you're at it, you may want to check out my three recommendations for iPad accessories including a low cost (and spider-like!) stand, a protective cover, an a special cloth for keeping the display sparkling.
Of course iPad isn't the only option out there.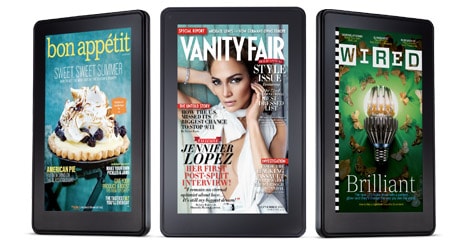 Amazon Kindle Fire is a fine choice for those that prefer a more portable tablet, one that can be readily held in one hand just like a … book! For only $199 (new, direct via the Amazon web site) it's half the price of the refurbished iPad deal. Definitely something to consider. Instead of witnessing a holiday wrestling throwdown over one iPad, you could instead buy two Kindle Fires and get back to your egg nog.