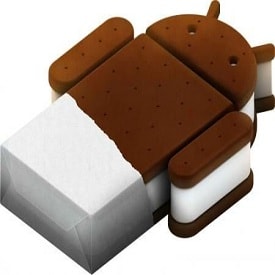 Great news out of Samsung today. If you're the owner of one of that company's recent Android smartphones or tablets, chances are you'll be able to upgrade it to Ice Cream Sandwich, the latest and greatest mobile OS. So far the reviews for ICS have been generally positive, citing it as easier to use, fast, and, even, "pretty."
According to the official announcement, the updates will roll out sometime in Q1 2012, which is just around the corner.
Devices confirmed include: Galaxy S II, Galaxy Note, Galaxy R, Galaxy Tab 10.1, Galaxy Tab 8.9, Galaxy Tab 7.7, and Galaxy Tab 7.0 Plus.
No specific dates were given by Samsung, and will vary "according to market situation and carriers' requirements."
Samsung's own Galaxy Nexus (first impressions, 10 things you'll love), launched just this month, is the first handset available with ICS. Reviews continue to roll in, with many claiming it to be the biggest threat to the Apple iPhone, thanks in large part due to the new Android operating system.
ICS includes new features such as Face Unlock, NFC (Near Field Communication – for beaming data to other Android phones), wi-fi hot spot, and a new People app.
Our pick would be the Samsung Galaxy Tab 7.0 Plus. In fact we recently included in a round-up of our top 3 tablets for 2011. Not a bad deal for a dual-core tablet that will soon be running ICS in 2012!
Kudos to Samsung for giving its customers' investment an additional boost. Other vendors would do well to follow their lead. +1 for customer service, and communication.