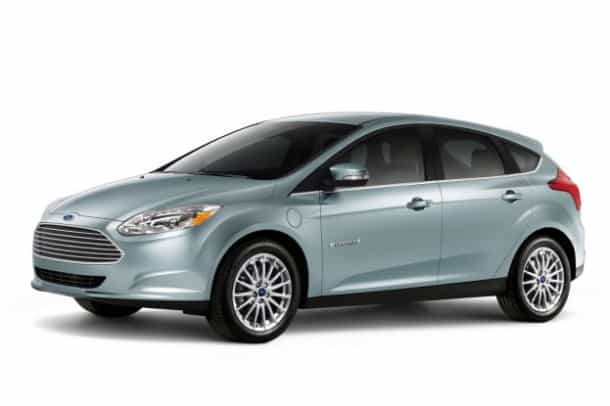 Those horizontal slats, the unmistakable growl – if there's one thing that's iconic in the automotive world aside from the silhouette of a 911, it's got to be the Aston Martin grill. It's immediately recognizable, and has graced the front ends of Astons for decades, including the most famous of them all: the 1964 DB5 driven by James Bond in Goldfinger.
So it might strike you as somewhat odd to see that grill on the new Ford Focus Electric, the company's first plug-in car. The price, at $39,995 (before Federal tax credits), may also surprise you too- that's the province of the engineering powerhouse itself, the Chevy Volt! Then again, it's a deal compared to the Bond DB which recently sold for $4.6 million at auction.
It's a nice looking car, sort of a mash-up between said Aston and a Volvo. I particularly like the sloped roofline, the tail lights, and lower bodywork, notably the restrained scallop at the bottom edge of the front doors. It proves that green cars don't always need to look like alien fish.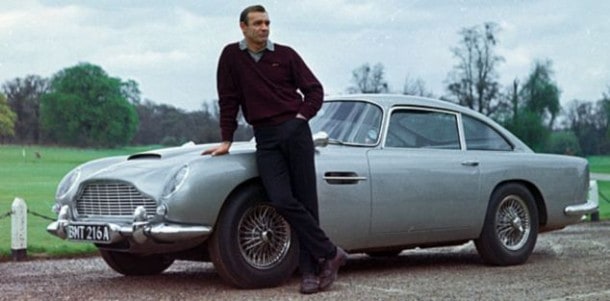 But I was so pre-occupied with the design of that grill–you must be joking!–that I almost forgot that this was an EV. Ford claims the new Focus will go 100 miles on a charge; slightly more than the Nissan Leaf. Deliveries start in March.
Range Anxiety
My concern with all electric vehicles remains: the range is too short. It limits their practicality to urban settings for those with short commutes. If you're driving daily 30-40 miles one way, then it becomes a dicey proposition whether you'll make it home without a charge. Many a Leaf driver have been spotted stranded at the side of Highway 101 in Silicon Valley, frantically dialing up a Hummer buddy for help.
Hybrid Shopping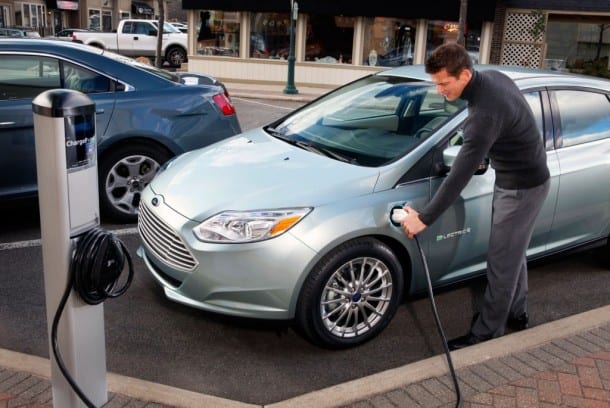 With all of our driving for Stark Insider coverage–be it up to Napa for wine events, or over to Berkeley or San Jose for theater–I put a lot of mileage on our "fleet" which consists of a Honda and an Audi. As much as I'd love to go James Bond with, say, a Vantage, or embrace the automotive nirvana that is the 911, our next addition will likely be a Hybrid. On the short list: the Toyota Prius and the Chevy Volt. I'd like to include something like the Focus EV, or even the Leaf, but for our longer range driving needs a hybrid will likely make more sense. Stay tuned for more on the "hybrid experience." Meantime, watch this video and consider what "electric vehicle" meant in the 1960s…
JB007 Aston Martin DB5 – Q Edition